Marketing operations can lead to mind-blowing growth when executed by professionals and fueled by a productive marketing technology stack.
After we ramped up marketing operations for Real Thread, the online t-shirt printer experienced a 51% lift in online orders. We connected their marketing tools with their sales tools, established communication between the marketing and the sales teams, started consistent lead scoring in order to turn leads into marketing qualified leads, made reporting comprehensive, and created personalized nurture journeys for different buyer personas.
Our marketing operations work for Carolina Designs lead to a 189% increase in conversions compared to the standard funnel and a 500% increase in leads across all campaigns. We analyzed the funnel, determined marketing automation opportunities, implemented A/B testing, created and implemented a strategy for lead captures, transitioned from MailChimp to a more robust automation tool, personalized emails, and built reports and dashboards. 
We couldn't achieve numbers like that with one-off growth hacking tricks or other isolated efforts. We could only get there with professional marketing operations backed by a comprehensive marketing infrastructure.
Understanding the role of marketing operations and making your own marketing operations amazing can be the golden ticket for your company. Read on to learn all you need to know to make it happen.
What Exactly Is Marketing Operations?
We define marketing operations as the end-to-end optimization and governance of marketing processes at a company. This practice ensures that technology and automation are integrated and deployed effectively, funnels are optimized, goals are defined clearly and kept in focus, data is tracked properly, reports are used and insights applied, budgets are respected, planning is actionable, and communication routines are smooth. Marketing operations is what keeps your marketing effort together, lays the foundation of marketing success, and enables scale.
The definition is broad on purpose. There's a fair amount of variety in what marketing operations professionals do. For specific examples, we're including sample job description profiles below.
When Should a Company Consider A Dedicated Marketing Operations Manager
Marketing as a profession is maturing and becoming more complex. The teams we work with typically have both variety and depth in their channel mixes and funnels, as well as significant opportunities for improvement. We are confident that a company needs marketing operations professionals when we see opportunities such as underutilized automation, siloed analytics, conflicts between sales and marketing, misunderstood customers, or leaky funnels. We also like to step in when we see overarching deficiencies in marketing infrastructure or a slow pace of execution.
Along with these observations, you can also decide whether you need marketing operations professionals based on the following easily identifiable characteristics.
Company size
$10M is the revenue threshold where some companies have team roles dedicated to marketing operations

$50M is the revenue threshold where almost all companies have team roles dedicated to marketing operations. These marketing ops professionals will work alongside sales operations and revenue operations professionals.
Company type
B2B companies hire for marketing operations most often. As a B2C company, you may still benefit greatly from the role if you're trying to scale your product, have high lead value, or both.

Software and technology companies have been the pioneers of this role. We find this is because of their systematic and data-first approach to growth.
Marketing Operations Job Description: What Do They Do?
The job of a marketing ops professional is complex, and no two practitioners have the same list of roles and responsibilities. So to answer the question, let us look at it from a few different angles – typical responsibilities, areas of expertise (background), sample profiles, and salary.
Responsibilities of Marketing Operations Managers
Marketing operations managers or directors oversee the tools, data, automation, and integrations for the company. In many cases, they are the person who fetches the data and supports the executives in building out reports. Thus, marketing ops managers help make strategic decisions and set the tone for what will happen next.
At the same time, marketing operations professionals help ensure that processes keep running smoothly. Ask an engineer what their job is — they'll tell you it is to solve problems, not to just write code. This is exactly how you need to think about the marketing ops role and the application of MarTech to your company.
Along with providing data and building out processes, marketing ops managers empower teams by providing professional development opportunities. We see this as a sign of the growing importance of this role.
Marketing Operations Managers' 
Areas of Expertise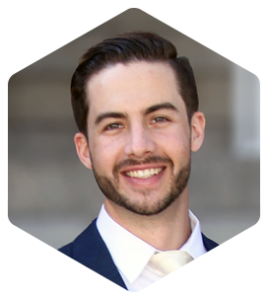 When it comes to Marketing Operations, hiring talent to run your MarTech stack is a necessity. If you don't have someone 'own the tool/stack' then you've invested in a product (or products) that will never come close to reaching an ROI.
Marketing operations is a role that's fairly new, and rapidly evolving. There are many different ways to think about the role, but we like the way that the necessary skill sets were grouped by Dave Rigoti in Bizible's article titled The 3 Major Job Functions of a Marketing Operations Professional: technology, data, and alignment. Based on our experience, we add "process" as its own category.
Technology

is a fundamental area with the strongest association with marketing operations. As Rigoti points out, this makes sense because managing marketing automation systems is what started the role. Nowadays, expertise requirements have grown to cover the whole marketing infrastructure.

Data

expertise is essential for acting on the insights that technology provides. It is equally essential for making sure the data is flowing properly in the marketing technology stack.

Process

is essential to moving your marketing forward. It dictates how technology and data are applied, and how they are then translated into team alignment.

Alignment

experience is applied to enable the whole team to use the data and technology. This can happen in the form of training, decision-making support and leadership, planning, and establishing communication routines.
To sum it up, here are responsibilities and areas of expertise that define the job of marketing operations professionals in a table you can easily reference and share. It's a combination of the Bizible grouping mentioned above, marketing ops responsibilities by Jeff Pedovitz, and insight from our own marketing operations practice.
Sample Profiles of Real-Life Marketing Ops Professionals
Marketing ops professionals often possess technical and analytical backgrounds — financial analysts, project directors, data scientists, market researchers, analytics developers, certified data analysts. As you can see, marketing ops professionals combine technical skills with more traditional marketing and branding skills.
On The MO Pros blog, we elaborated on building a background in marketing operations. Below, you can find profiles that are good examples of people who already have MOps jobs. They are all based on real people we've worked with.
(Except for our recent team member Jeff Bedford, the profiles are anonymized and the names are fictitious.)
Tasha Renalto
Cross-functional analytical manager at a small business loans provider
Previous positions:
Marketing strategy lead

Underwriting strategy lead

Actuary
Day-to-day:
As the leader in marketing analytics, Tasha stays on top of analytics trends and empowers all of her marketing team with data. She is our point of contact as we establish the company's marketing infrastructure. She has made it very easy for us to gain access to tools, people, and data. With a background in the insurance and finance industry, Tasha has a wealth of experience dealing with a lot of data. She has spent most of her career working with BI tools and raw data. She seems to be less familiar with some of the newer web analytics tools out there. She is currently spearheading the Google Analytics 360 weblogs project at the company, in her quest to solve their data woes. Her primary focus is to make sure she can enable her company's teams the teams to get insights quickly without being dependent on her to run reports.
Jamal Okyebmo
Digital optimization manager for a fintech startup
Previous positions:
Digital optimization analyst

Digital business analyst

Product manager
Day-to-day:
Jamal has the best understanding of their team of the stack and how things are strung together. He also has a profound understanding of some of the hurdles the company has faced when integrating marketing tools, tracking, and Google Tag Manager. He has researched the feasibility of using a CDP (customer data platform) or CDI (customer data infrastructure) for the company. He helped decide to update the stack and improve the data pipeline because the company is in the process of rebuilding the loan application funnel. He's also working on standardizing automation across locations and migrating different tools. In his manager position, he empowers and reports to the marketing ops director.
Previous positions:
Senior manager marketing operations

VP of marketing operations

Director of product and growth

Senior analytics and optimization specialist

Digital strategist

Account coordinator
Day-to-day:
Jeff is a rockstar team member who likes to describe himself as a "marketing leader leveraging modern MarTech, customer data, and analytics to drive growth." While a line like that may be a sly attempt at buzzwords by some, Jeff is the real deal. With his depth and variety of experience, he creates and maintains marketing infrastructure that catalyzes amazing results. His current focus is on establishing high-performance marketing operations for our clients, then training their teams so they can eventually run the show on their own.
Hiring An Entire Marketing Ops Team
It is tough to find one individual who will create and run your marketing operations with excellence. It is even tougher to keep them for a long enough time to make an impact. Hiring an amazing team instead will give you a strong business advantage — you'll ramp up a lot faster, have better documentation, and most likely save money. Talk to us about the details.
Salary of a Marketing Ops Specialist 
$40–70k is the salary range for entry- and manager-level marketing operations positions.
$80–$130k is the most common salary range for specialist and director-level marketing operations positions. We've also seen salaries as low as $70k and as high as $200k for professionals with the ability to help scale big.
Development of the Marketing Ops Job Title
We love Wrike's infographic on the history of marketing ops.
Here's our take on it, along with a few final bullet points on where we see the role going in the near future:
Early advertising of the roaring 1920s began the first market research about demographics and competition. This established segmentation and targeting.

The first end-to-end view of the customer journey arose in the 30s.

The approach to ROI became more methodical and scientific in the 60s.

Customer insight and analysis was emphasized by Peter Drucker in the 70s, with the intention to know the customer well.

The information age kicked off in the 80s. Marketing data management became a valuable skill set.

Customer retention and resource management were supported by the early marketing software of the 90s.

The early 2000s brought about marketing automation. Process, metrics, and technology became a strong business advantage.

The term "marketing operations" was coined by Gary Katz in 2005.

Journey To Marketing Operations Maturity was published as a benchmark study by Marketing Operations Partners in 2007.

Katz continued to develop this area of expertise. By 2008, there was a marketing operations consultancy, association, and university course.

In 2014, Scott Brinker and Laura McLellan coin the title, "CMTO," recognizing the need for leadership with executive clout to make marketing technology a reality. (And, in 2020, recognize that the CMTO has been replaced by more diverse set of marketing technology operations professionals.)

Marketing ops became a fast-growing marketing profession.

MarTech Summit

grew into an established event.

Marketing ops used to be limited to just digital marketing. Now, the job of demand generation is almost synonymous with marketing ops. But operations professionals don't always actively work with paid acquisition, and the two roles are diverging.

Marketing ops professionals have been moving from manager to director and VP level. We foresee that marketing operations will be an essential area of expertise for marketing VPs within the next few years.

Long term, marketing operations directors and VPs will most likely shift from directing to CMOs to becoming the CMOs. As

Bizible puts it

, it will be "

due to their strong skills in aligning teams, understanding technology, and leveraging data."
How to Hire (and Keep) a Marketing Operations Professional
Hiring & Training Timeline
In our experience, it takes one to two months to create the correct job posting with the correct interview questions, then six more months to find the right candidate. Sometimes this can take longer depending on how prudent your business is with recruiting. With the technical nature of this position, and keys to the kitchen being given to the eventual hire, this is a position where you want to find the perfect fit, and someone who will stay with the company for a long time.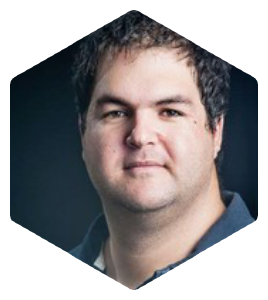 From my experience, it takes a minimum of three months to hire a senior operations person. This isn't surprising considering the growing demand in the market and the shortage of experienced operators. As more companies understand the need to invest in operations earlier in their life cycle, the more opportunities will be given to potential ops specialists. I see the role of marketing operations and similar operation roles becoming a standard in post-series-A startups.
Where to Find Great Job Descriptions for Marketing Ops

McGaw.io Careers is the place to start. As we grow, we're always on the lookout for marketing operations talent. At the time of writing this piece, we're hiring for a Marketing Operations Account Manager. We've iterated on this job description over and over, and the current version will serve as a handy template for your own job posting.

Glass Door filtered to "marketing operations" yields a great list to draw from. Prioritize postings by technology companies. They may be in SaaS and marketing, but also construction or finance. As long as the company uses technology to improve processes, they are likely to know the nitty-gritty of marketing ops.

MarketingOps jobs board is a steady source of forward-thinking marketing operations job postings. The organization has some of the biggest marketing ops names behind it and it's worth a look if you're looking to hire or get hired.
7 Opportunities & Pitfalls of Hiring a Marketing Operations Pro
We've hired for a marketing ops position in our team a handful of times, and we've been hired to do the work for complex marketing teams. We've learned a lot in the process. Below are the things you can keep in mind. You'll save both time and money.
#1: Documentation
Pay special attention to hiring someone who is willing and able to create thorough documentation of their work. The structures they put in place should not depend on just them. Documentation needs to be so good that the workflows are easy to adopt by new team members. This will prove invaluable if they leave early, or get poached, as it often happens.
#2: Specialty
Marketing ops professionals have a wide variety of backgrounds and interests. Make sure their specific focus works in your favor.
#3: Isolation
The skillset is so advanced and specific. The role is new. Often times, there's only one marketing operations expert in the company, and they have no one else to constructively review or give feedback on their work. As a result, marketing ops professionals sometimes get lonely. This is now demonstrated via the creation of numerous marketing ops mastermind groups. The groups often serve as a way for marketing ops to connect across companies.
#4: Demand Generation
As much as demand generation is diverging as a role separate from marketing operations, it is essential for your marketing operations to understand where input is coming from and how to measure it. In other words, your marketing operations person will work better if they're proficient in demand generation.
#5: Google Analytics (GA)
GA continues to be the most common analytics tool, which means it often serves as the language everyone understands. The marketing ops professional you hire needs to have a profound understanding of the tool in order to communicate well with a variety of team members.
#6: Taxonomy
Designing taxonomy, and nomenclature in that taxonomy, is key to running a consistent MarTech stack without mistakes. Instead of ruining the stack. When hiring for marketing ops, look for rich experience in creating taxonomy.
#7: Marketing Infrastructure Creation
Having a person or team dedicated to the job of marketing operations brings about the opportunity to create comprehensive and empowering marketing infrastructure.
Is It Better to Hire a Team or an Individual?
In short, you'll be much better off hiring a team, especially if you haven't successfully hired a dedicated marketing operations professional previously.
In many cases, marketing operations is the role that McGaw.io serves at a company. We manage the technology selection, integration, process engineering, project management, and insight generation. Companies enjoy using us for this position because of our range. When you hire a single marketing operations professional, you are limited by their previous work experience; when working with McGaw.io, you are able to work with many different professionals who have more experience across multiple disciplines like marketing, analytics, engineering, and more — all for roughly the same annual cost as a single marketing operations professional.
Marketing operations folks have become some of the most valuable people in a company. When they leave, they typically take all the knowledge of data piping, integrations, and operations with them; or when promoted, they may no longer be available to support the systems they've put in place. It is very rare to see good documentation. In most cases, it is all in their heads, and when they are gone you lose all the knowledge of how your stack works and how all your automation logic is configured. If there is one false move, it could create a domino effect where multiple things break down the line. 
When, or if, you hire a marketing operations person, make sure that 15%+ of their time goes to documenting what they have built. This documentation should also be reviewed by the team to make sure it makes sense and that they understand what it means. 
This is a standard process for McGaw.io, and we over-document to ensure you know how things work.
That also means that when you do hire a marketing operations person, we can get them up to speed quickly, and enable them to take over. Talk to us to get an audit of your stack, find out if you're doing marketing ops correctly, make sure you're going to hire well.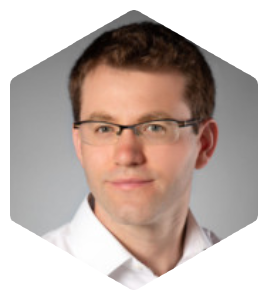 There is a massive talent gap in the industry today when it comes to Marketing Operations pros. Fortunately, this is where McGaw.io comes in. From Marketing Automation platforms to Web Analytics and Pipeline Attribution Dan McGaw and his team bring a wealth of experience to the table to help your business scale revenue and reach digital domination.
Sean Zinsmeister

|

Senior Director of Product Marketing

|
What to Expect After Hiring Your Marketing Ops Team
Your team will have a transition period of getting used to the new ways of doing things. The way their world works today is going to change dramatically over the next six to twelve months as you incorporate a sophisticated, modern stack into your processes.
Some of the technologies that professional marketing operations personnel are going to introduce will take time to learn, and they will not be at 100% in a matter of weeks, or even months. Many of the changes to the stack will take around a year to fully get baked into workflows. This will require the team to learn a lot of new things. They will also need to create new workarounds and solutions to continue their day-to-day operations. If they stick it out, they will have a more automated and agile system to enable them.
One outstanding benefit of marketing ops done well will be an increased ability to access reliable data and dig into it for analysis. KPI dashboards will be seen more often and acted on more consistently. Another benefit is that you'll be utilizing a customer data platform, or customer data infrastructure, as the unifying backbone of your data flows. This will give you a strong foundation to build your marketing.
If we are the ones you hire, we'll establish or ramp up your marketing operations and work with you until you have a complete system that is effective and efficient. If you later decide to hire a dedicated individual, we'll get them up to speed for you. We typically need about 90 days to train the person enough to take over more than half of our responsibilities. After that time period, we usually become an advisor and solution engineer for your team, only jumping in when you cannot figure something out.
Set Yourself up to Do Amazing Marketing
Set your organization up for a solutions-driven marketing operation. Leverage the advantage of hiring a stable team. 
Get an audit of your marketing technology stack and clear recommendations for ramping up your marketing operations.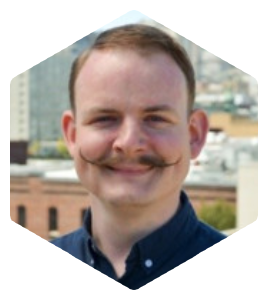 Always available to help with everything from high-level strategic issues all the way down to the smallest of details.
Thue Madsen

|

Marketing Operations Manager

|