Marketing analytics trends of 2021 showed how the pandemic, data privacy regulations, and cookies fading changed: user engagements, customer expectations and identity resolution. 
In 2022 and 2023, these same factors and new trends will affect consumer behavior and expectations by a mile. They'll also change how marketers use marketing analytics tools and the types of tools they use. 
You're curious: What marketing analytics trends will affect how you measure and maximize your marketing efforts in the coming year?
We got together to talk about this publicly and help you prepare, via our marketing analytics trends webinar with Adam Greco, Nik Friedman TeBockhorst, and Dan McGaw. The article below is our extension of the concepts mentioned in the live session.
Trend #1: The Shift to Digital Experiences
Many years ago, marketers managed only websites, and the first reason for using digital analytics was to see how much money they were spending on digital ads; they looked at metrics like cost-per-click, customer acquisition cost, website visits and sign-ups; it was all about acquisition. They also used mobile app analytics to understand user behaviors on their apps. 
Then web apps like SaaS websites came. These are websites you could interact with. Before then, websites were static, a place to showcase but not engage. 
In web apps, you needed to track new engagements like: what was customer X's experience when they filled the form on our site?, and what was customer B's experience when interacting with our chatbot. The past web analytics tools couldn't measure these engagements so product analytics tools came about.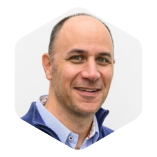 Marketers are no longer bothered with only websites, but are asked to monitor single pages and mobile apps to measure customer behavior. So the digital experience has changed; it has gone beyond your website and social channels and your mobile apps.
Adam Greco
Product Evangelist
It doesn't stop there. Companies like ASOS and Adidas are employing virtual fitting rooms. Furniture stores like IKEA employed AR into their mobile apps – this allows users to scan their room to see if the furniture would be a fit before purchase. All these are new digital experiences as well, this means, you'd need more advanced analytics tools to measure customer engagements because these are new touch points. Maybe even something like VR analytics tools?
Covid-19 also contributed to this marketing analytics trend. The pandemic forced businesses to go digital and made consumers look for businesses on digital channels first.
So more brands are using digital channels and creating different, often unique digital experiences for customers. In turn, customers developed a low tolerance for bad customer experience.
They're spoiled for choice. They expect seamless experiences across all your digital touchpoints. They want to add a cart on your website then go to your app and continue processing the same order without frustration. This is called seamless omnichannel customer experience.
The benefit for businesses giving customers a seamless experience is clear. You stand out, earn the customer's loyalty, and increase their customer lifetime value.
A good example of a company that has seen this marketing shift to digital experience and used it to their advantage is Peloton. The machine is great, no question about that. But what truly stands out on the fitness market is the whole training experience that comes with the machine.
How Can You Take Advantage of the Shift to Digital Experiences, and Get Ahead of the Trend?
Have self service options like chatbots, FAQs section, and free valuable resources

Experiment and iterate a lot more with customer data 

Give your customers a seamless omnichannel experience 

Use product analytics tools to measure user engagements so you can improve your customer's experience

Focus on customer retention instead of acquisition
Trend #2: Event-Driven Models
The shift in digital experiences has called for marketers to move from a session based model of tracking customers to an event driven model. 
What does this mean? 
Imagine you had a membership website where students could come watch your tutorials and listen to your podcasts. You'll want to track which videos the users watch, assignments they submit, or podcasts they listen to.
If user X logs in, watches two tutorials, then leaves and doesn't come back for a week, session based tracking would have recorded this engagement as "1 page visit from user X."
But event-driven models track activities based on events that are far more specific than pageviews. It would record the above engagement as "user X performed the events of watching one tutorial for this and this long, another tutorial for this and this long, dropped off at this timestamp".
Event driven model also takes it further by tracking properties of an event. So e.g. what screen the event happened on, what preceded it, what text the button had, and much more.
Take another instance, Peloton bikes. The home training exercise bikes that have a membership app built-in. In the app, you can attend classes, listen to music and interact with the community. How would you track these complex customer experiences?
Former technologies like Google Analytics that tracked visits, cost-per-click, or bounce rate, would be ill-equipped for the task. 
How to Take Advantage of Event-Driven Models and Get Ahead of the Trend?
Track customer habits to improve their experience
Use modern analytics tools that use an event-driven model to track customer behavior instead of sessions. We highly recommend Amplitude.
Trend #3: Increased Marketing + Product Collaboration
Marketing and product teams are starting to collaborate more. Before, after a prospect signed up for a free trial, the marketing team was shut out. They didn't know the features their leads used, or their engagement patterns. The product team kept usage data to themselves, the marketing team kept the attribution data to themselves. Data was siloed and created no synergy.
Adam comments on that by saying: "10 years ago, I worked with Salesforce and after prospects signed up, I was shut out. Imagine a world where as I find people from different keywords, I could inform the product team and say "let's push the CRM feature of Salesforce for X and Y users and their free trials, because that's what drove them to us."
He continues: "It would be really cool if I see what features the leads are engaged in and correlate it back to how I found that user. It would maximize my advertising efforts and discover what to advertise on different channels. I love that there's more collaboration between the marketing and product now."
The collaboration between marketing and sales team helps the company to:
Create more personalized experiences for customers
Advertise the right features to the right people in the right channels
Create a sales funnel with more data about the leads
Measure product and marketing efforts in full context
Make predictive analysis
Ask and answer better analytics questions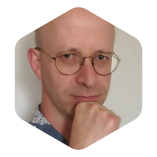 Product and marketing are different disciplines. Even the data analytics between the two teams are different. But they still need to become integrated, because that can be used to improve your customers' experience and increase marketing and product success through feedback from both. Companies like ServiceTitan are using product analytic tools to combine data from product and marketing teams.
Nik Friedman TeBockhorst
VP of Solutions
Trend #4: Transition from 3rd to 1st Party Identity Resolution
Third-party cookies' sunset has been a slow death, since at least 2020. Apple has been pushing this for year, and in 2021, their Intelligent Tracking Prevention has become serious. Mozilla has been following suit, and the final blow to third-party data came when Google as well finally announced they'd be banning it in 2023.
Marketers are wondering how we'll identify users. But the real question might be: were third-party cookies actually good for identity resolution?
In Nik's words, "cookies were never great. Your remarketing and identity resolution — even when we had free reign with this — were only so effective. Some of it was always junk data.
Despite this, I think a lot of brands ended up outsourcing their marketing. They say "Hey, Google, Hey, Facebook, bring me leads, remarket to  them and nurture them through." They were buying customers instead of earning them."
He continues: "Even Google has thrown in the towel. They've given up on saying Google Analytics is going to be accurate, and instead, they're going to be using algorithms to fill in data because of ad blockers and intelligent tracking prevention."
So instead of freaking out about cookies, as a marketer you need to go back to getting to know the customers, without invading their privacy. During customer acquisition, you want to earn enough trust to where they'll hand you their information." Another way to put it is that you want to bypass tracking prevention and ad blockers in ways that respect user privacy and work long term.
Let us keep using ServiceTitan as an example.
The highlighted parts in the image show the touch points where anonymous website users can give first party data:;
Call to get a demo of the product

Register for a free webinar with your email

Use a relevant and free tool, and share the email address to receive the results

Share information with the chatbot when seeking help

Log in to the profile
Also, since identity resolution and cookies are taking a hit, what companies are doing now is building an identity graph. In short, you can follow an anonymous user on your site or app until they do decide to share their information.
If you have a long sales cycle, some people may take months of time and dozens of touch points to get to the app or sign-up. You then need a more complex identity graph with multiple identities. You'll also need a Consumer Data Platform and an amazing data stack.
How to Take Advantage of the Transition to 1st-Party Cookies and Stay Ahead of the Trend?
Invest into earning customers more so than buying customers

Add touch points that incentivize the visitors to share contact information — downloadable resources, useful tools on your website,  to collect first part data

Build relationships, know your customers

Automate and personalize messaging based on your own data
Create identify graphs with modern marketing analytics tools like Amplitude, build your data stack on a customer data platform such as Segment.
Trend #5: Changes to Digital Advertising & Attribution
Without cookies, some brands are confused about how to attribute ROI to the right advertising campaigns. 
Adam says that "identity and attribution are like cousins. In the old days, it was so easy to buy ads and rely on 3rd-party pixels to say — oh, this is the same person. Then you could follow them around the internet. We used to have these fantasies of doing multi-touch attribution like and thinking — I know this person came three times from three different campaigns, so I'm going to scientifically give 33% credit to each campaign. But these are just illusions."
Marketers have to move from third-party attribution models to first-party attribution. We're forced by new data policies, expanding regulations such as GDPR or CCPA, and the nail in the coffin via big tech not allowing cookies anymore.
What first-party attribution could look like:
Someone lands on your website or app without logging in. You track as well as you can, while adhering to data privacy rules.

Create anonymous user profiles and collect touch point data into each

Give incentives to the users that'll get them to share their identity information with you

Once you have captured identity, map it down to the touch points you've tracked while they were anonymous
Another thing that needs to be reinforced in terms of attribution is that we've been taught to focus on the short term. We're prone to give too much importance to the first and last touch point. But an entire journey unfolds between those two. The future of proper ROI relies on multi-session conversions.
Here's a piece of a user journey in an example from Amplitude:
The user had their first tracked event in Nov 2020, but only became a lead a year later. This is common, yet it would have been very difficult to track in a third-party attribution world. With modern first-party tracking, it's just part of an event stream.
First-party attribution also allows you to add non-digital events of the same user. You can, for instance, import historical and offline data, e.g. from marketing or sales, into your product analytics.
How to Take Advantage of the Changes to Attribution, and Get Ahead of the Trend?
Hire data governance experts to guide you through the data privacy regulations
Track users even if you have to keep the profiles anonymous
Incentivize users to share their identity with you voluntarily
Once you collect identity, tie the data to the past actions in the previously anonymous profiles. Only purchase analytics tools that are great at that.
Embrace a high number of touch points over a long term
Trend #6: Move to Open vs. Closed MarTech Stacks
The shift to digital experiences, collecting first party data, and the focus on omnichannel customer experience means you have to collect more data. You also need to move between offline and online, and integrate it all together to give customers a seamless experience. You need to automate messaging based on data collected across platforms and interactions, you're expected to know where the customer is along their journey, you're legally obliged to respect data privacy.
It's a lot. And it's doable once you build an amazing MarTech stack. Building a stack that's open is key to making it so.
You could still use something such as the Adobe tools for marketing. But we highly recommend building a stack where you do not need to always pick from just one brand. You'd miss out on too many amazing solutions. There are many other issues with closed marketing stacks as well:
Limited control over your own customers' data

Limitations in which tools and platforms you can share and collect data from. This makes it harder to get a full picture of what your customers are doing across channels.

Difficulty in measuring your marketing efforts or discovering customer experience bottlenecks
When you build open stacks instead, you can solve every challenge in a way tailored to your needs. Here's one of our favorite stack examples:
If you don't think about marketing technology in this way, we're here to help you start. You can use our visual MarTech stack builder, a free tool that we made public for you.
How to Take Advantage of Open MarTech Stacks and Get Ahead of the Trend?
Invest in consumer data platforms so you can integrate your data everywhere
Pick tools that are made to integrate
Reject solutions that lead to data siloes, or that lead to only being able to choose tools from one brand
Focus on solutions that provide custom messaging and experience to your individual customers
Your Turn
Dive into the trends even deeper. Remember them all by heart.​