I recently sat down with Jeanne Hopkins, the Chief Marketing Officer at Lola.com. Jeanne leads the company's marketing department and its customer success organization — building a metrics-based powerhouse to fuel demand and ensure a great Lola customer experience.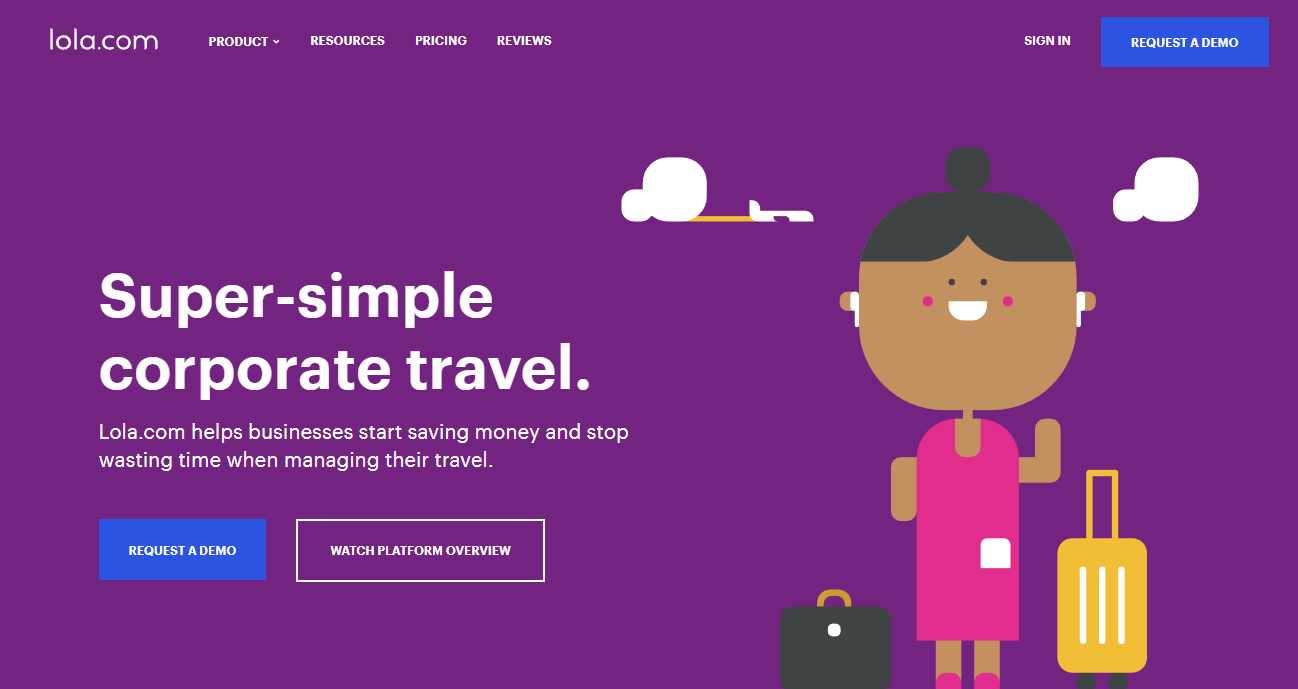 She was previously Executive Vice President and CMO at Ipswitch and has held executive marketing roles at HubSpot, Symmetricom (now Microsemi), SmartBear, MarketingSherpa, and Continuum. At HubSpot, Jeanne's leadership helped the company land on the number two spot on the Inc. 500 list of fastest growing companies by generating 50,000 net new leads per month.
Jeanne is also an accomplished writer, advisor, and speaker. She co-authored Go Mobile, a top-selling mobile marketing book. Jeanne serves on the Advisory Boards of BrightInfo, Bedrock Data, and Sales Lead Management Association. She also serves as the Co-Chair of the MassTLC Sales and Marketing Group.
We had a wide-ranging conversation about how she is creating her martech stack and her marketing team at Lola, how she thinks about marketing, and why she's currently choosing people over automation.
Read on to learn more about Jeanne, Lola, and how to build a marketing department from the ground up.
What does Lola.com do?
Lola started as a mobile app, and then they built a desktop application called Lola Works, which allows a travel manager or somebody that's booking the travel to see travel for a company all in one place.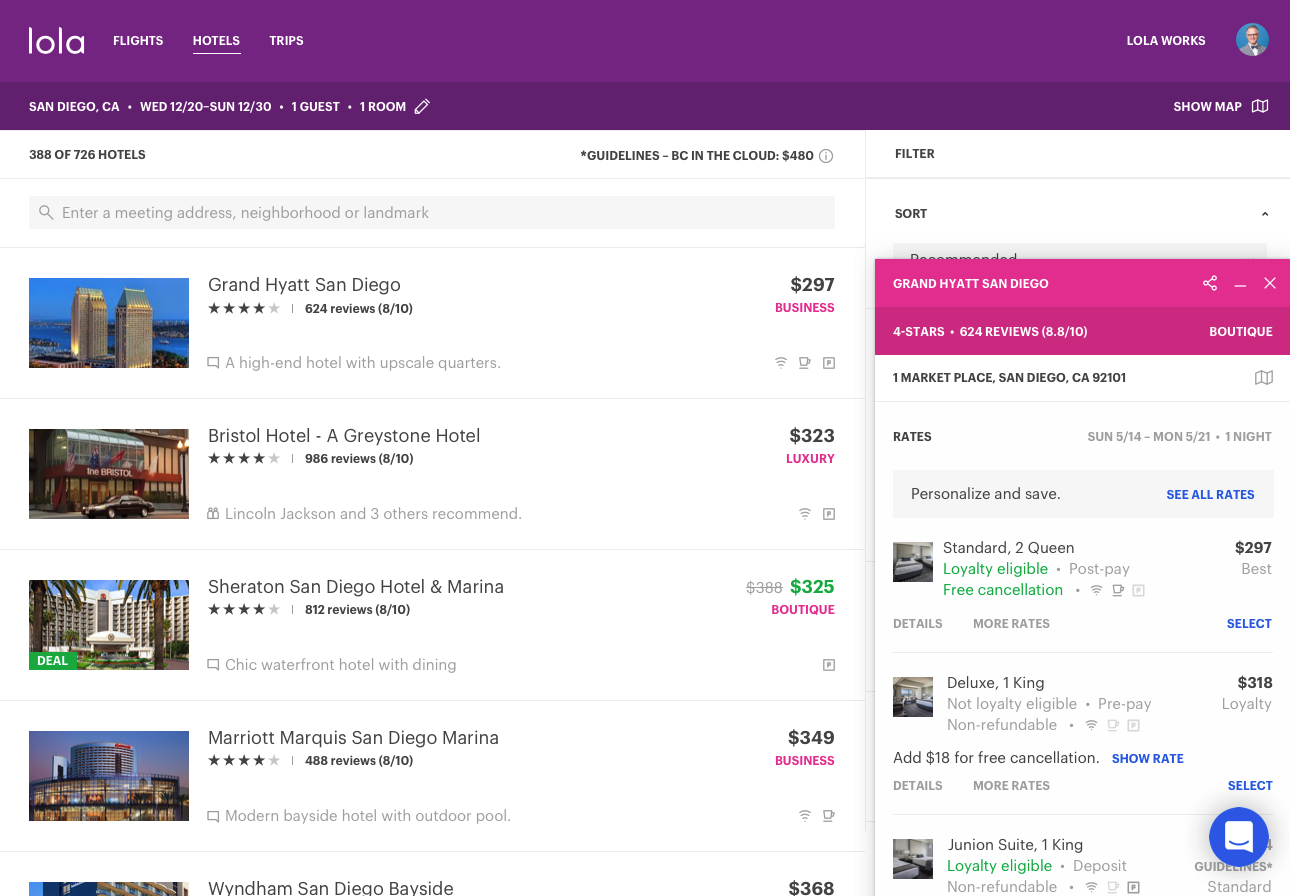 Our focus is on those companies with 20 to 500 employees that don't have really managed travel — they're using spreadsheets, they're using paper receipts, they're not integrated with an expense system. The newly named Manage platform allows you to be able to build a travel policy and travel guidelines.
In many organizations that don't have a travel policy, or even some that do, they end up saying, "Use your best judgment." And sometimes your best judgment may be different from my best judgment. It's also really hard for controllers and directors of finance — who are usually on the FP&A side and who are responsible for making sure that people are in budget — they don't get to see the expenses until after they've been incurred.
With our platform, the finance leader can see things like too high hotel or airfare costs. If you book something that's not in compliance, or out of guidelines, automatically the controller would get an email, and they would say, "Okay, why did you book this $800 flight to New Jersey when you could have gone for $49? You don't need to go first class to New Jersey from Boston."
With our platform, you have about 24 hours to reverse that without having to incur the expenses or any kind of change fees. We have support people that help, too. Like we had the storm yesterday that you landed in. It impacted Boston, New York City, and Wooster of all places. So our service team was looking to see, Do we have any travelers in any of these areas? Are they coming in or are they going out? And then we can rebook them, they can change their flights with no additional costs.
Another benefit is control. A finance person has control to say, "Here's our policy. These are the parameters." And we help their travelers stay within policy. You're able to manage your travel as well, and we are also able to give you a reduced price.
Who are your competitors?
Concur is a competitor, but they're the 800 lb gorilla in the market.
But they're focused much higher, right?
You know, I came from a company that had 200 employees, and they used Concur. The challenge with Concur is every time that you contact them, your contact can cost anywhere from $25, to $50, to $75 — just for reaching out to them. Plus you're paying for the platform. And then you want the integration. Part of what they started out with is an expense platform. And what do most people expense? Travel.
That's how Concur got into that whole platform, but some people really don't like using it, so their company compliance might be less than optimal. It has its benefits: it's very intricate, it's a very robust, heavyweight solution for enterprises. We're lightweight. We're more nimble, more agile.
You can upload your expense into Concur's expense tool from our travel platform. We're integrated with Expensify, Fyle, a whole host of different expense platforms. We have a broader mix of integrations.
I think our competitors include a company in Barcelona called Travelperks, and they're really focused on the EU. There's TravelBank, Egencia, Rydoo, and TripActions.
So there's a fair amount.
It's a fair amount. I mean, it's a $1.6 trillion market on a global basis. That's a big, big market.
You're the Chief Marketing Officer at Lola. What does the Chief Marketing Officer do here?
For me, marketing has essentially four levels. The core of any good marketing program is your employees. Keeping your employees informed, making sure that they know what's going on at all times — whether it's with product, promotions, plans — everything that you're trying to do as an organization. If we have a press release, or we have the blog, we always try to make sure that our employees know what's going on first. I'm sure you've worked for companies where a press release crossed the wire and you're like, "Why the heck didn't we find out about this ahead of time?"
Next is our customers. Customer marketing is very critical to me. We have customer success on our marketing team to communicate with customers about product updates. I have a customer success program where every two weeks we send out a newsletter to all of our customers saying this feature's been updated, that's been updated. Because people want to know. Your customers need to know in much the same way that your employees need to know.
The next level, I would call them prospects. You're casting a wide net, and you're trying to find out who's willing to come aboard. We're generating thousands of leads per month, but not all of them are going to buy.
Then the top level — which is probably the widest area of the funnel — is your community. For example, not every person that loves HubSpot is going to be a customer. But they're fanboys and fangirls, and they're more than willing to share your content. Having fanboys and fangirls for lola.com is important, it's important to be part of that kind of buzz and that fun factor.
If you look at our brand, I can probably bring you into a room show you our brand: purples, pinks, yellows, bright colors, fun [Check out the screenshot of Lola.com below to see what she means]. If you look at all of our competitors, they could be selling software, or they could be selling shoes, or they could be selling anything. We're trying to be user-friendly so that the traveler wants to be able to use us to book their travel. We want the admin or the office manager to want to use our software, because it makes their job easier. They get their nights and weekends back. And then the finance person can figure out how much they're spending on this very important line item in their budget.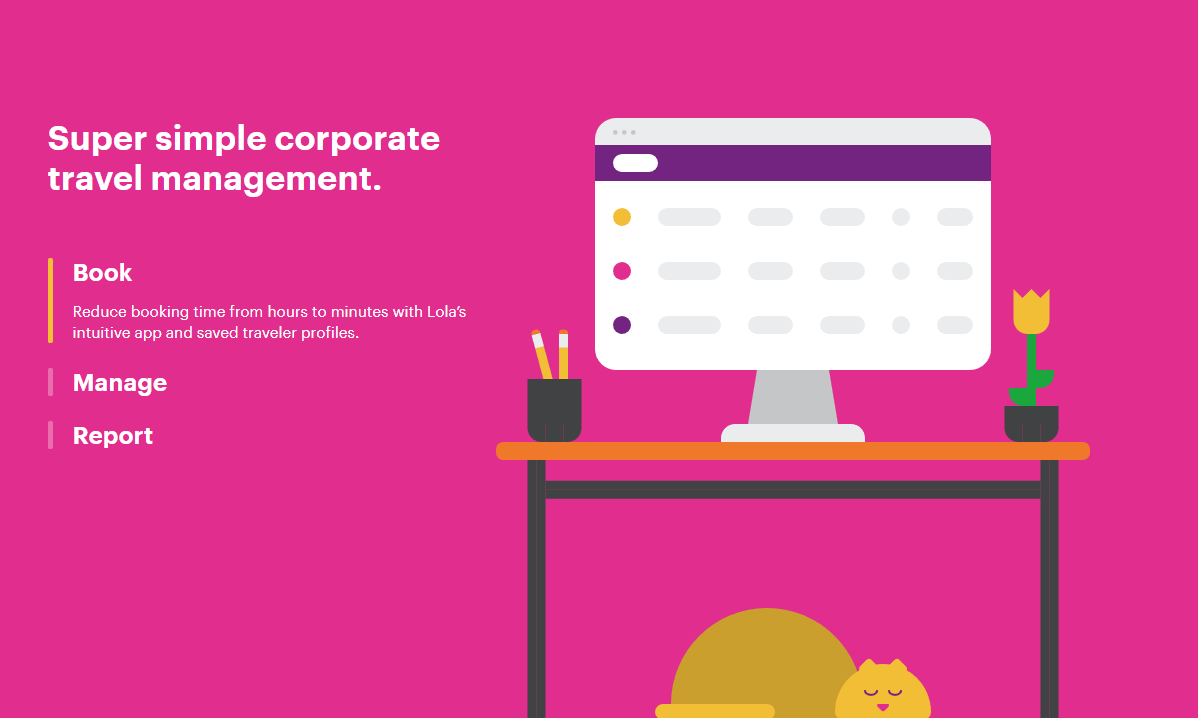 So customer success is under marketing?
Yep.
Have you done that in previous roles, or is that new here?
I'd say that customer success is a relatively new function in many organizations. I'd liken it to customer marketing. And I don't know a lot of marketers that focus on customers. I know a lot of marketers that focus on prospects and trying to get more leads into the door. But what do you do with your customers? How do you communicate with your customers? How are your customers being heard? How is that getting kicked back to product? How are we looking at that overall as an organization?
I believe customer success is a little bit product marketing, a little bit communication, a little bit customer experience or customer support. I'm not talking customer service, because that's a whole separate department. But I think to make a customer successful, we have to communicate effectively with them.
Going back to the prospects, how many prospects or leads are you gathering in a month? And when you do gather those leads, what do you do with them?
In October, when I joined, we had a goal of 500 leads and we brought in 580 leads. This month, February, the goal was 2,000, and we're over 2,300. We're shooting for thousands, not hundreds of leads and have been able to exceed our goals each month in 2019.
So that sounds great, right? We have product market fit. We know that's there. But we're trying to find out who to focus on, and what's the pitch in getting everybody comfortable. Every lead is not a good lead.
But now I have probably over 2,000 untouched leads.
Where are the leads coming from?
Ebooks, social, paid. I have a significant budget. Using LinkedIn, not so much with Google AdWords, syndicated content, lead buys from things like Lead Crunch, Pure B2B, those kinds of publications where we're focused on the finance leader.
My paid guy, Collin Burke, is amazing, and we stopped rotating all the leads to sales because they could not keep up with the leads tsunami. How many leads can one salesperson cover each day? And we weren't breaking it out by geography and we weren't breaking it out by company size, because we were still trying to figure out what works and what doesn't work.
So we ended up pausing the rotation, and now we're sending leads into a heavy-duty nurture program. We're doing text-only emails right now. We have a seven-step nurture stream to get people to take a corporate travel assessment, because many people don't think about travel. They just do it, but they don't think, How can I save money? How can I make this easier for the company? How can I make it more manageable? So the corporate travel assessment is a CTA for a CTA.
You have all these leads coming into the system, and you're overwhelming sales. So you let the technology email these people. What are you using to send the emails, and then track it?
Everything's in HubSpot. We're a 100% HubSpot house, except for Drift. We use Drift's chat bot. So HubSpot is our CRM, content management system, our nurture stream, our email — it's everything.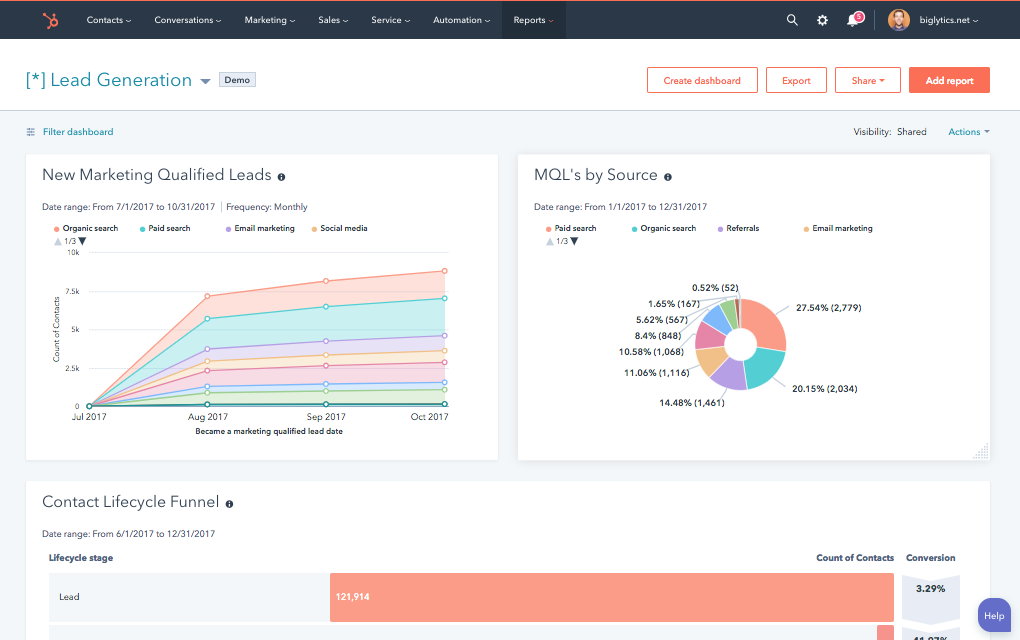 Are you doing any type of data enrichment?
Yes, we're doing lots of data enrichment. In my previous company at Ipswitch, I used Drift in conjunction with a company called CloudTask, out of Columbia. CloudTask could deal with the Drift chat bot. They just had excellent folks. In the eight months that I was using it, before I left Ipswitch, we generated $3.6 million worth of pipeline.
What was CloudTask's responsibility as part of Drift?
They would monitor Drift. We're starting to use them here, too. They have a Lola address they are treated like a Lola employee. They get trained by our team. And their goal is to figure out of all of these hundreds of leads, is there anything there? If there is, I can send it off to a closer.
So they kind of work almost like a BDR. You're using a human solution there compared to technology. A lot of companies automate lead scoring and data enrichment. Why have humans do it instead of using a more automated process?
Right now, we're still trying to figure out our target persona, what lead source is the best source. I'm just finishing up month five here, so until I have better information, I don't want to make these unilateral judgements. I'm working hand in hand with Ryan to figure out what's a good customer success. You want them to onboard — they pay a subscription to be able to use Lola.com — and then you want them to book. If they're not booking travel, they're not really a customer.
So you use humans because you don't have all the parameters yet.
I don't have them yet. It takes time to figure this out. And I don't have anything where I can say, "Oh, I want to do it just like they're doing it." Because every single one of the competitors that I mentioned approach it differently. Some companies have implementation fees, some have booking fees. For example, if you book a flight on JetBlue for $199, they'll charge $25 for the booking fee, plus the subscription fee.
Our CEO Mike Volpe said that when he was using one of the travel platforms, he might get an extra bill for $5,000 in one month because of all the booking fees. And that's not budgeted for. I don't know a single finance person that would think that's a great idea. Because if it's unbudgeted, it's not healthy.
What do you find to be the most scariest thing about technology or MarTech as a whole?
I don't know what I don't know. I cannot tell you how many LinkedIn requests I get from people who want to be my designer, want to be my agency, want to do this, want to do that. I'm lucky that I can forward many things to Collin and he can vet them and say, "We're using this" or "This is a duplicate of something that we already have." He's constantly looking for tools that will show intent — figuring out how can we augment some of this information so it's better information.
So not knowing what you don't know with technologies is kind of scary. What excites you the most about marketing technology?
That's a good question. I think, like with paid programs, it's a matter of the team that's managing the technology. You could have great technology, but if people don't understand it and what the purpose is, and they don't know how to use it, it doesn't help. For example, there's a lot of super-smart people with a lot of AI stuff, and a lot of cool things that are going on out there. But if I don't have the team member that can actually manage the program, then it's just a waste of time and money. Anybody can spend money. Any marketer can spend money. You can buy this, I'll buy that. But if you can't integrate it into your whole, so it adds value, then that's the thing that scares me. I don't like wasting money, I don't like wasting time. I don't like doing the same thing twice.
So I think it's critical to have the right team in place that knows how to be able to manage this technology, so that it's accretive and doesn't stall everything. A good example is our Manage desktop software. Our head engineer, our Senior Vice President of Engineering came up to me and said, "We're trying to increase the load times upon start. When people open it up, there's 20 tags that are dragging it down. Why is Google AdWords, why is HubSpot on here?" And I realize there's no reason it should be on his software.
It turned out that in Google Tag Manager, we had to use exclusions, because we were tagging our ads and our different programs. So my marketing ops guy had to go in and put all these exclusions in. One of them was Mixpanel. The product team uses Mixpanel, we don't use Mixpanel. We get all these things off the software, and then it's loading fast. So it's really having people that are talking to one another, and have an understanding of how you make things go faster.
You have HubSpot, so primarily you live inside of one ecosystem. How do you see that changing in the future? How do you see new technologies coming on board? Is there anything that you're currently reviewing?
Yes, there's lots of things that we're taking a look at. Right now, I think we're just trying to stabilize and deal with our unworked leads. In March, I think I have to generate 2,600 leads (and we beat that number). It's all well and good to generate leads and to get contacts into your database, but if they're not converting to opportunities or customers, then it's just a waste of time and money.
Sometimes it's just grunt work. You have to think about it, it's all math. When I think about technology, there's lots of cool stuff out there. HubSpot works very hard on integrating with everybody. If it's a technology, they're either going to acquire it, the company, or they're going to make sure that there's an integration to it.
In your process, is it the prospect lead to MQL/SQL and normal process?
Yeah, normal.
Is there a set sales process yet?
Not yet. But, Ryan is working on the sales motion and hiring the right team to make things happen consistently.
It's awesome to see how young all this stuff is.
It is. I wish I could tell you better stories right now, but in six months I hope that we really have it nailed down.
It's important though, because a lot of people forget about this part of the process. They look at these well orchestrated systems, but you're still in the discovery mode. When you think about all of this marketing technology we have right now, how has it changed your hiring process?
I just cleared out 10 applications just before you got here. And there's a lot of people that are applying for our Marketing All Star role. People have very interesting backgrounds, great backgrounds, and yet they're not a good fit. They are working at nonprofits, they don't move real fast. Or they're working for large corporations. Or they have a very specialized background. When I'm looking to hire people, I want people that have a broader background.
I'm not round peg, round hole kind of a person. I like to see that you have a natural curiosity. When I'm talking to people that are just out of school, I ask, What was your summer job? Well I didn't have one. Okay, What kind of books have you read? What have you done that helps you grow?
Let's face it. If you haven't gotten your HubSpot certification, which is free, and easy to get, then I don't know what to say to people. I oftentimes just say go do that.
I see people that have this very, very narrow focus. And I feel so bad for them, because they've boxed themselves in so much that they haven't given themselves an opportunity. They're not going to a HubSpot user group. They're not going to some of the meet-ups on marketing. They're not broadening their opportunities.
So how many people do you need in this little itty bitty sliver of something? When I look at my team, and somebody like Matt says they need help, so Kaili takes this, Emily takes that, Mike takes this, Collin takes this. It's a team. So the team members have to cross pollinate each other a little bit, and that raises the overall level of the team.
I do look for HubSpot experience. I do look for people that like metrics, and they're comfortable having a number on their heads. So, if we have to bring in 200 customers this month, I want the marketing team to feel as that bell dinging as much as the sales person feels about the bell dinging.
So, for the MarTech background, it's people that are in the paid media side. You want people that have experience in buying, and doing insertion orders, and contracts, and MSAs, and working with legal counsel, and all that kind of stuff. You need a highly detailed person.
But overall, what I want are people that can support the sales function, the revenue function, and also work well with product. So to me, it's all about product, sales, marketing. Product, marketing, sales. Everyone has to be able to work together to have the best opportunity for success.
Right now you're building a team. What is your current training process? When you have a new candidate come in, what do you do?
This past month, we just started an onboarding process for the entire company. It's a one week on-boarding process for new hires. Stacy Scott, our Vice President of People Ops, wanted new hires to start at the beginning of a month, to get everybody to become a team when they join. The February team was six or seven people, and then one joined a week later, and I think she missed out by not being part of that overall team.
During the on-boarding process, you get to meet with all the individual departments and figure out what they do. There's a scavenger hunt to be able to have them answer questions. They go to lunch together every single day. So they're building that comradery.
So you're bringing new hires in, you're doing dedicated on-boarding — a week of training and learning — and then they start doing stuff.
Right. So we have Monday morning stand-up for marketing where we go through what are we trying to accomplish. And then Friday afternoon, we have a meeting where we review where we are and if there is anything that we need to look at. So the whole team is thinking in terms of how can we make this better? How can we make this bigger?
How do you identify that in the pre-hire phase? How are you getting all these wonderful candidates that are looking at it like this? Is it the HubSpot background in some of them?
Some of it is, and some of it is back channel references. I had 400 resumes, probably 40 in-person interviews, before culling it down to 8 people. It's who you know. Kaili I knew, Emily I inherited, thank goodness. Connor came highly recommended. Matt was a couple doors down at BevSpot. You want people that are helpful. And I feel like we all have a role to play in building teams. My legacy is the team.
I'm a member of the team, but my job is to provide the safety net and to hold the umbrella over their head. My job is not to do their job. A lot of managers feel like they have to micromanage their team. And I don't believe that.
My job is to coach. My job is to lead. And if you have questions, I trust you. And my team, some of the newer people that haven't worked with me before, they wonder if what they're doing is really okay. And it's just like yes, there's no blood involved in any of this marketing stuff. So what if something goes wrong, or goes sideways? Then we'll all learn from it. And that's the way that I kind of approached managing. It's much more of a coaching perspective.
How do you skill people up on your team?
I have on-on-ones with each of my team members every three weeks. The one-on-ones are about a career development, whether it's a book, a class, a conference. I have three members going to the CXL conference, where it's all about optimization.
I bought four classes from Marketing Experiments for members of my team. One wanted email, somebody else wanted something else. So, they had a sale like at the end of December, and so I bought four classes.
I'm also a voracious reader, so I'm always either Slacking things that I think would be of interest, or making sure if you want to buy a book you get the book, you read it, you do whatever. Whatever it takes to be able to make you more successful, whether it's the tools, the training, the time. Some team members feel like they need to come into the office, but I'm like no. You don't. Just take your time, and go wherever.
We have lots of little tools. Can I get this? Should I get this? Do this? I say go for it. Just keep going, keep moving faster, and faster.
I have four interns coming in on June 3rd. I'm trying to give each of them a chance to be able to manage a person for 10 weeks. They get one big project, two medium-sized projects, and ten small projects. They're going to do a check in with the rest of the interns. Then we'll do a science fair at the end of the ten weeks. What did you learn? What contributions did you make? How did you help our customers?
So how do you keep all this organized?
I use my Gmail calendar. I have a spreadsheet with tons of worksheets on all the things that we're working on in terms of budget and other things, which is shared with other teams. And we use monday.com for project management.
We tried Airtable, which is what the engineering team uses. But it was too much. Some people liked Trello, but I don't. With marketing, there's so many projects going on. We couldn't get Base Camp to work for us, so we went with monday.com which seems to be working well [See screenshot below].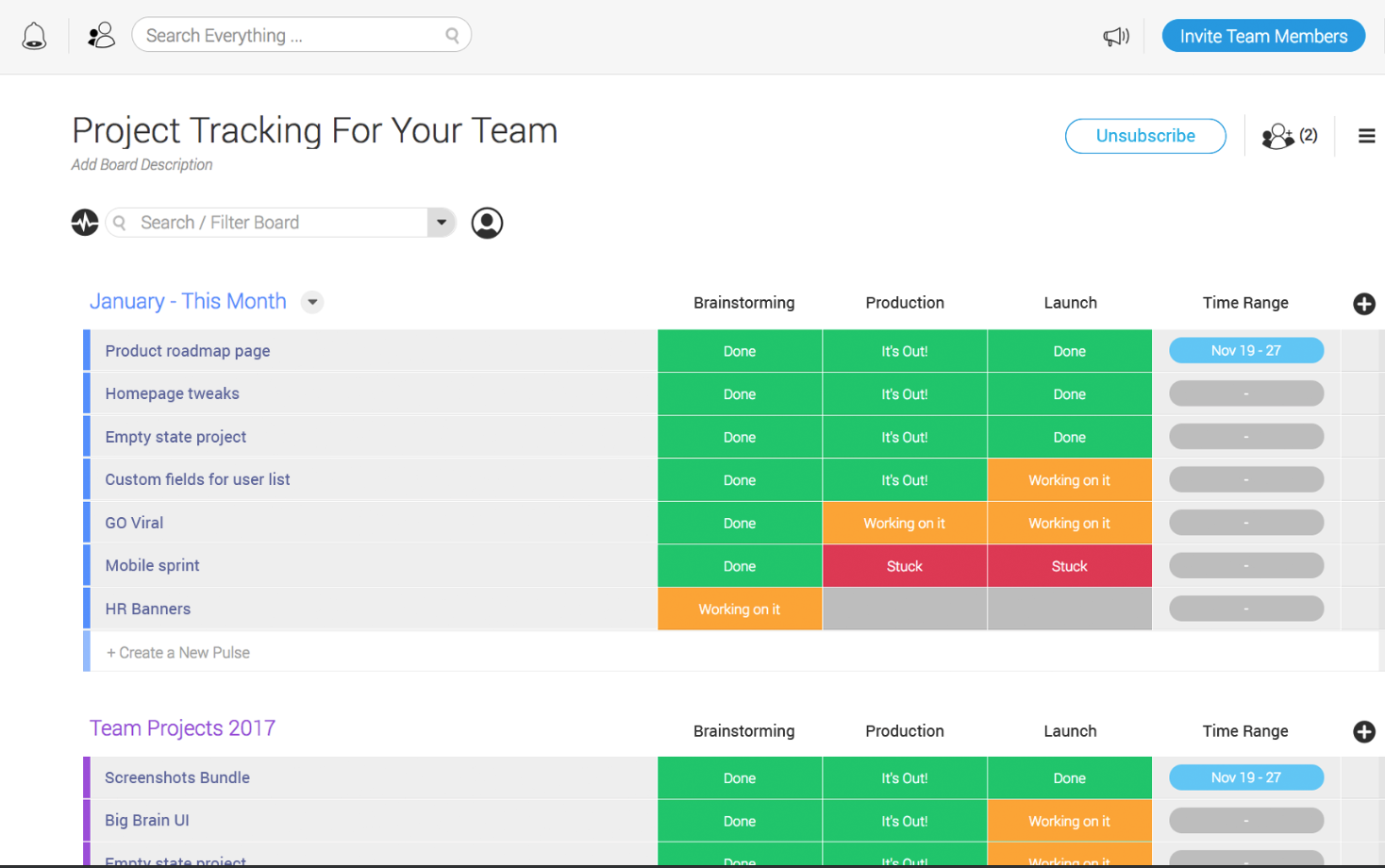 We have tasks and subtasks that we can share with our designer, that we can share with different outside vendors. Slack. And I just have a pretty good memory.
Should we be thinking about how to keep this data that we all collect secure? What are you trying to do with your own team?
Well we have certain requirements for PII, and we have PCI compliance, because we have credit cards and lots of personal information. Because when you travel, you have your date of birth, you have your social, you have a traveler number, a TSA pre-check number, all that stuff has to be kept hidden and separate so that nobody can access it. And credit cards, because when you book a flight for example, what do you use? Your credit card. So we're PCI compliant. We have an excellent person, Jen Roberts, who maintains our compliance in conjunction with our in-house legal counsel.
So I have an excellent external team member right now working on our upcoming event, finding speakers, finding sponsors, that sort of thing. Does he need to have access to any customer information? No. So some people don't need access to HubSpot, because we have customer information in there. Not private information, which is kept in AWS, it's like separate server. So we have a relay between AWS and HubSpot.
For example, I don't have access to customer data or customer information. Otherwise we would not be in compliance with PCI. So when you walked into the building, you walked into the office, that little screen that you put your name, that's for PCI compliance, to show that everybody that's coming in is compliant. We know who you are, we know why you're here, we know who you're going to see. So information is not escaping that would make us non-compliant.
When we think about the national scale, should there be policies, a framework, or rules that are taught to marketers about how they should be thinking about all this data? Because marketers are like, just give me emails.
Yeah. I will tell you at Ipswitch, before GDPR went into effect on May 23, 2018, we started at the beginning of the month of May using forms. Global company, self, and all the countries in the world, and we put on the form the double opt-in. In the first month, it decreased lead flow by 15% on a global basis. Not good. So then we did the IP look-ups for the 28 countries that are affected by GDPR, and we did the whole email thing. You need to opt in. And like seven people did out of the tens of thousands that we had in those GDPR countries.
So now, you're getting new people to re-opt-in to your information. But I am still shocked by how many people buy a list. They buy a list and they upload it, and they think that they're in compliance, or it's okay to blast email these people in North America. Because every business list company is out there, I've got all these names. The other day I got this email saying we've got all these customer names. And I have a picture of a can of spam that I just send back to whoever is sending it to me.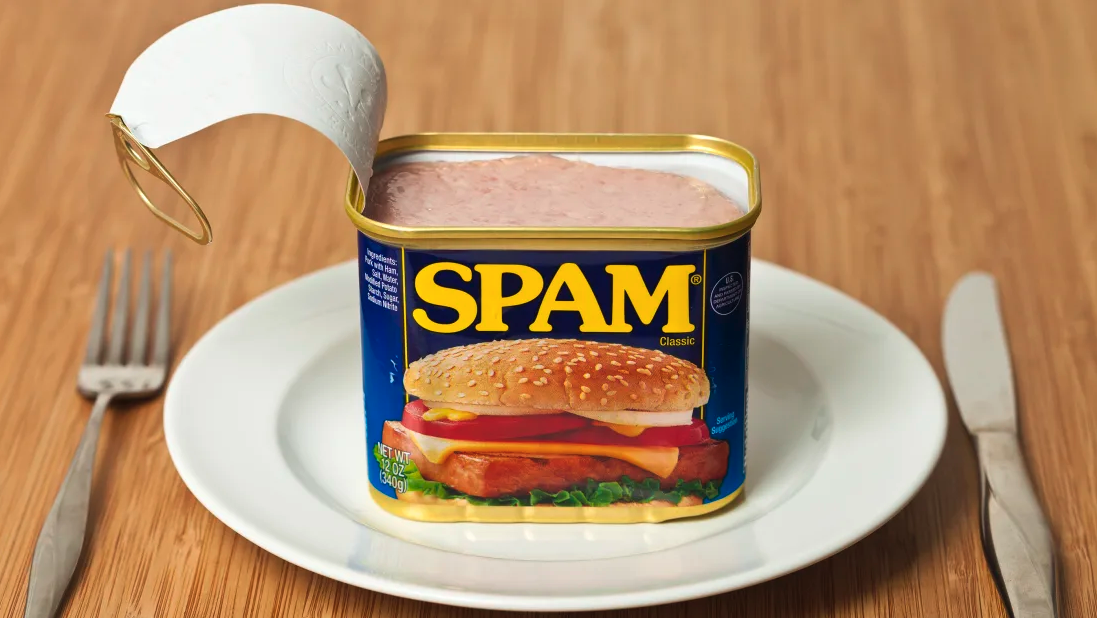 Because you cannot do that. That's against CAN-SPAM regulations, which went into effect around 2010. It's been a freaking long time.
Then there was Canada. And Canada, have you ever gotten one of those emails from Canada, where you're not supposed to email Canada, even if you have a direct relationship with a customer in Canada. Until they have given you exact permission to be able to contact them. So anything that's .CA, you just don't email them because you don't have a relationship with them.
The next one that's going to happen is California. California has their own privacy laws that you typically have to have something in your privacy policy where you're not reaching out to people in California. But the California one is going to mimic GDPR. Are you ready? Do you know what's happening in Australia and New Zealand? They have regulations too. So who's paying attention to this? I guarantee that there's no in-house legal counsel that is really paying attention to it. And marketers are not paying attention to it, either. They continue to buy lists, they continue to upload them to their email service providers. They're in violation of all these different agreements. I think people feel like it's the Wild West, and they'll just keep going and doing it until they get slammed. Until . . .
They get slapped with a fine or something.
Yes, or blacklisted. And people don't realize that you use some of these external servers and you think that you can get your IP address blacklisted. HubSpot won't allow you to upload lists. You have to validate. You have to validate that you own these names, that you collected them correctly. We're going to be at the double opt-in stage, that's what's going to happen. And double opt-in is going to be really hard for marketers.
It's going to be a humongous change and a humongous shift. How are you getting all this information? I know you're a voracious reader, but where are you keeping up-to-date with all this?
Sometimes it's partners that make you aware, so some of that is from my time at Ipswich, because we had a very strong channel partner in Australia that shared that information with me. Canada was something that's fairly well-known within the industry. And I've been aware of California because I was in corporate marketing for a San Jose company. So I knew, being in California, that we had separate regulations, but this new one is tying back to GDPR.
I think there should there be some sort of body that helps marketers. Do you think that there's anybody trying to educate marketers, especially from a privacy perspective?
I think this is a great opportunity for HubSpot to take a leadership role in doing something like that. They have the chops to be able to do it, and make sure that it happens on a regular basis, in a blog, in an ebook — these are the things that you need to know, and be aware of. The American Marketing Association or the Marketing Council might have done some things like that. But you need something that's broad to be able to get it out there. I could see them doing some sort of a certification. What do you know about the Global Privacy Laws that you need to be aware of? I think HubSpot's in a perfect position to be able to do that.
Another issue around privacy is password management. What kinds of things are you doing internally to keep your own system secure?
I use LastPass personally on all my stuff. Our company uses 1Password. Go get a glass of water, and you've got to retype yourself in via password. You just have to be super secure with everything that you're doing.
As most executive leaders, we have access to confidential information like board meeting notes and budgets. Anything else that might be considered PCI or PII is way above my pay grade!
---
I want to extend a huge thank you to Jeanne Hopkins for taking the time out of her extremely busy schedule to sit down with me and share her insights, passion, and creativity. It was fascinating to hear her thoughts on consent and privacy legislation, customer success, building a successful marketing department, hiring, training, and why sometimes it makes sense to avoid automation and just use people.
If you're in the process of building a successful marketing team, or if you have an experienced team that could use a fresh perspective, we'd love to talk. Schedule a free consultation with Dan McGaw and learn how a partnership with McGaw.io can take your business to the next level.