Integrated stack with stable product marketing tools is critical for superior product marketing. The stepping stones are clean data that you can act on at scale, and stable tools that help you avoid a stackpocalypse. The goal is a systematized contribution that your marketing makes to your product's revenue growth.
We've published a guide on the ultimate MarTech stack, and now we're giving you a version specialized on tools in the product marketing stack. This guide offers insights into the tools we've selected and integrated for our amazing clients such as Wistia, Segment, Sprinklr, or Eventbrite.
We've also developed a free
Marketing Technology Stack Builder
to help you plan a winning combination and remove costly bottlenecks. You can visualize the relationship between tools, see the flow of data at a glance, and drill down for more detail. Plus, you can get estimated budgets and pull data directly from your domain.
#1 RudderStack – Customer Data Platform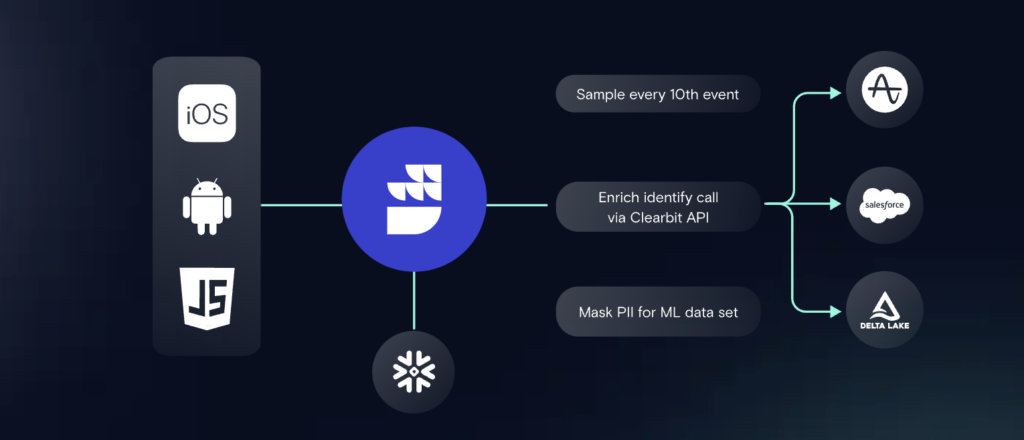 Collecting and managing customer data is a time-consuming and complicated process, especially as your business grows. That's where a customer data platform (CDP) comes in.
A CDP is a tool that helps you collect, store, and analyze customer data so you can operationalize it in your marketing efforts. It's the backbone of your stack.
RudderStack is a great CDP option. It's an open-source, enterprise-ready platform that works with most well-known MarTech tools. Best of all, it requires less work from developers, freeing them up to build features instead of integrating products.
Your marketing website and app are rich with customer data:
Salesforce wants the data for sales

Google Analytics wants it for conversions

Amplitude needs it for product experience
Rather than integrating these tools individually, RudderStack uses a combination of SDKs, control planes, and Reverse ETL to optimize performance and centralize customer data across your martech tools.
While it may not feel like a priority in the early stages, a CDP will become integral to workflows like alerting your sales team, triggering an email campaign, and lead qualification.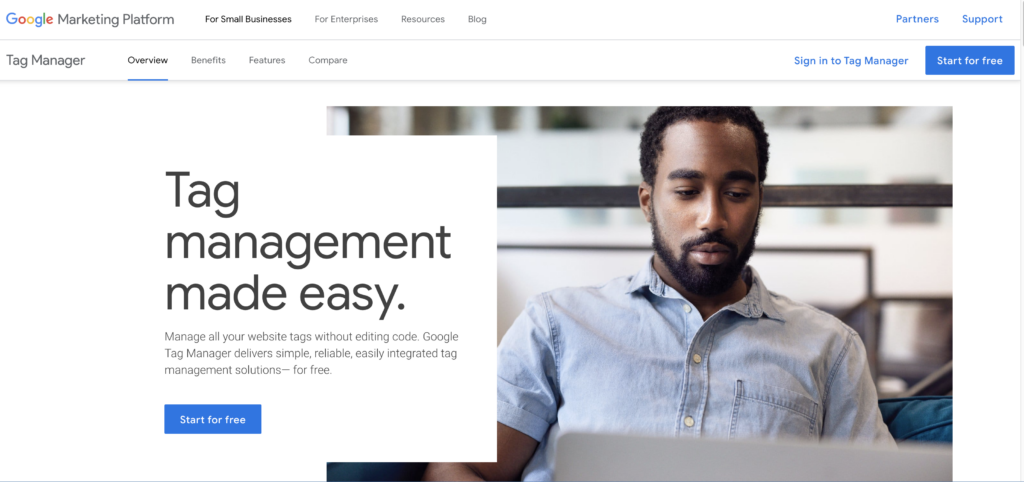 Quickly deploy tracking code on your website with Google Tag Manager (GTM) without wasting precious time going back and forth with your development team.
There are over 70 tag templates supporting marketing powerhouse tools like Crazy Egg, Salesforce, Segment, Google Analytics, and all of your PPC advertising pixels.
With these tracking scripts neatly consolidated in GTM, at a glance, you can implement code, see what is installed and for what circumstances, and preview what tags are deployed on the individual pages on your site.
For further customizations, create templates and rules to control when and how tags are deployed. For example, fire a tag based on when a user clicks on a button or scroll depth on a page.
With GTM's version control system, experiment with triggers on your browser until you've dialed it in to launch publicly. And if your tracking code starts playing up for whatever reason, you can roll back to a previous version without a development team.
GTM is the hub for all your marketing tags and a critical cog in your product marketing tech stack. And it's free. 
If you're not using GTM, you're wasting time and money with your marketing efforts. Even the smallest businesses can benefit from ensuring the tracking code is working correctly—while future-proofing your system for more sophisticated campaigns.
It's worth noting that GTM is a code injector and can be susceptible to ad-blockers and security issues. Optionally, make GTM the destination after routing through RudderStack. As RudderStack doesn't inject code into your website and uses proxied server-to-server integrations, you don't have to worry about ad-blockers.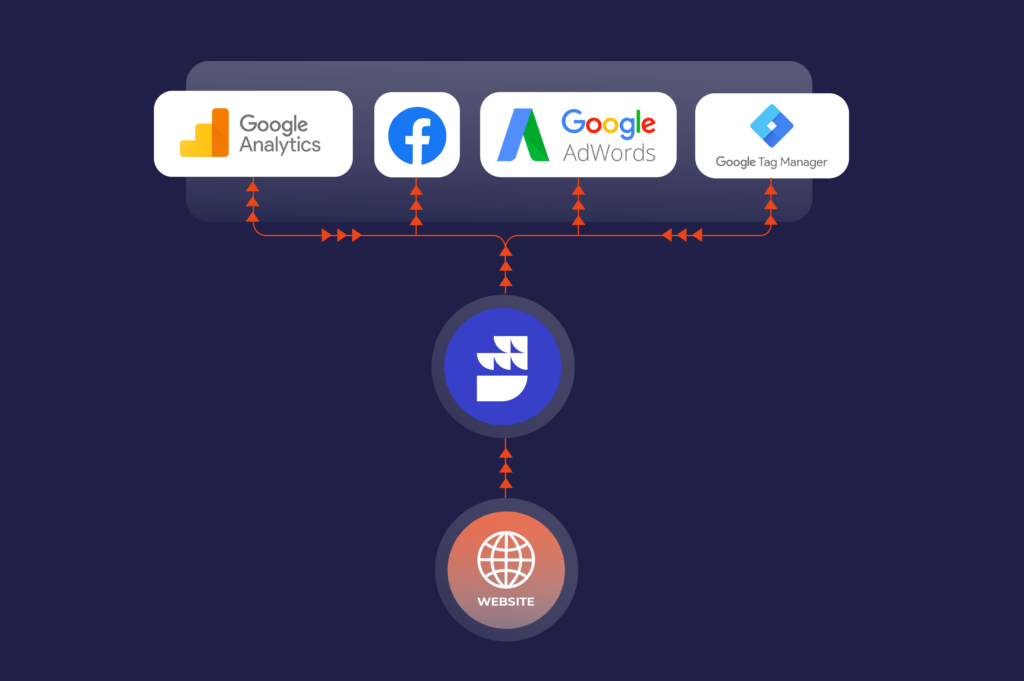 #3 Amplitude – Product Analytics & Experimentation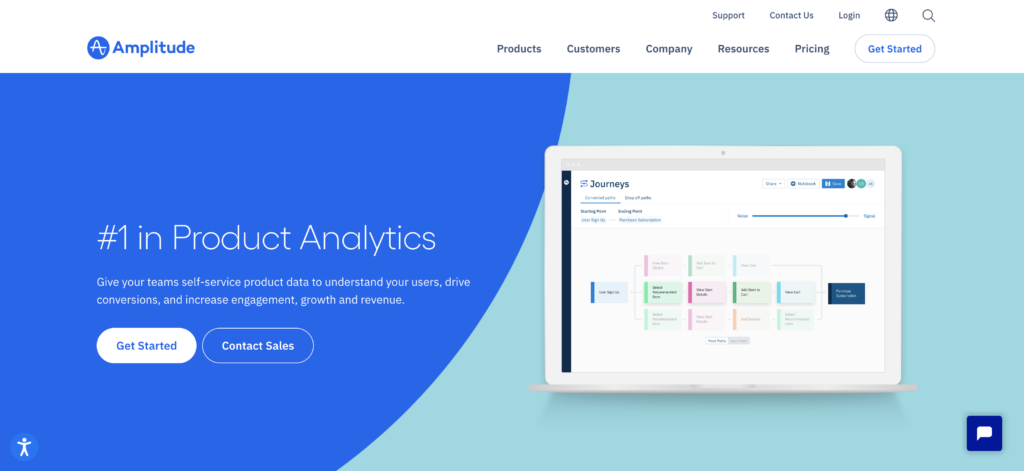 As a technology partner of McGaw.io, Amplitude is one of our most highly recommended marketing tools, and we're not alone. Amplitude was awarded #1 in Product Analytics by G2.
Amplitude is world-class at uncovering customer journeys and user behavior data, including:
Seeing and predicting which combination of features and actions translates to business outcomes.

Monitoring loyalty to lifetime value and intelligently adapting each experience in real-time based on these insights.

Leveraging data science tools so you can understand your data without hiring an analyst (although they can certainly help).
With these features, you can boost your targeted marketing campaigns and, therefore, your ROI. You'll also build a bridge between marketing and product, to create synergy in growing the product together. 
Amplitude requires custom configurations to get up and running on your product. Specifically, you'll need to install libraries and SDKs to collect data. Instead, you can delegate the deployment to RudderStack by adding Amplitude as a destination.
You can also use Amplitude's GTM template to send event data from GTM to Amplitude.
#4 Appcues – Product Onboarding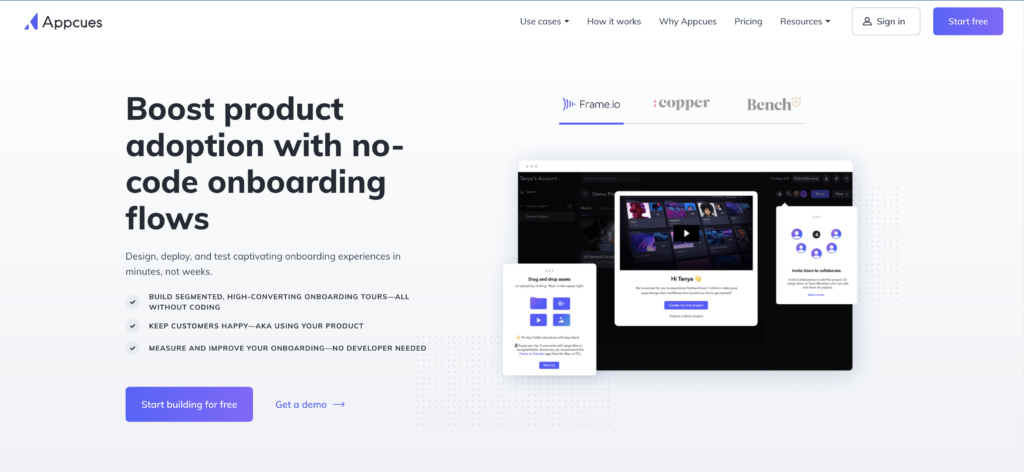 Appcues is a product marketing platform that allows you to deliver scalable customer onboarding experiences without code.
You can build interactive product walkthroughs, hotspots, and widgets for new visiting users and provide ongoing, on-demand support throughout the user journey.
Get detailed insights into every feature usage and adoption rate, enabling you to make data-driven decisions to improve your product's engagement and conversions.
Appcues also supports A/B testing for in-app messages and walkthroughs so you can find what works best for your customers.
RudderStack, Amplitude, and Appcues harmonize for high-converting onboarding sequences for seamless implementation.
For instance, instead of dealing with Javascript SDKs with your development team, RudderStack consolidates this step.
Then you can set up event tracking in Amplitude to capture data in the Appcues onboarding funnel. This feedback loop gives you insights on where to make changes in your onboarding to increase engagement and customer LTV.
Stop Wasting Time Trying to Figure Out Which Tool Is Best for Which Job
In this guide, you'll learn how to select the right technologies for your business and how to use them effectively. With the right tools, you can reach more customers, increase sales, and improve performance.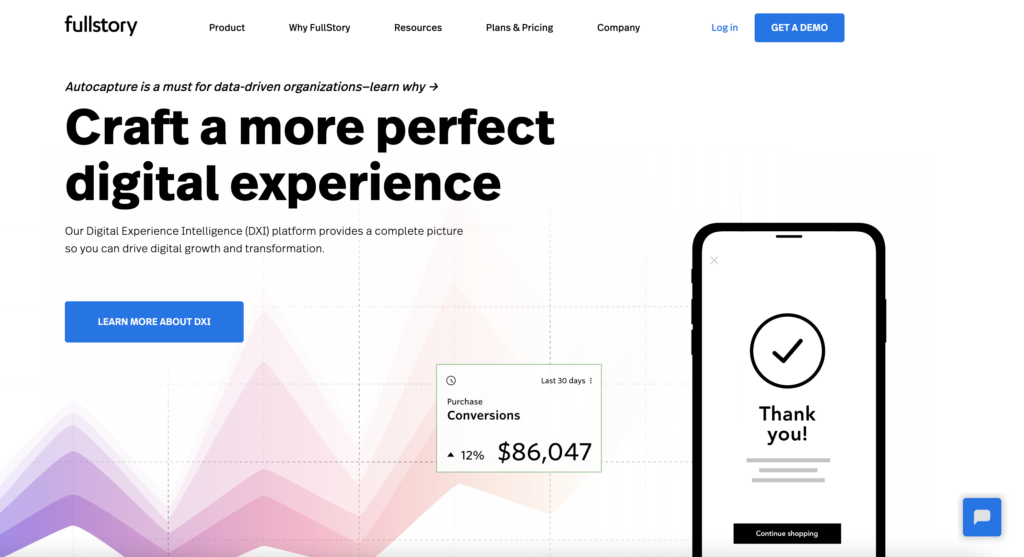 Get extensive insights into customer behavior with FullStory. Tracking the user journey and analyzing incoming event data helps you identify opportunities to improve engagement and retention.
FullStory also offers session replay and heatmaps, so you can see exactly what a customer did on your site. This is an invaluable resource for understanding customer behavior and identifying issues that need to be addressed.
FullStory puts the rest of your product marketing tech stack on steroids. For one, you can watch how users interact with your onboarding sequence in Appcues so that you can make necessary optimizations.
Then, by placing both the qualitative and quantitative data front and center, FullStory and Amplitude are the perfect complements to your stack. The duo enables you to create engaging experiences that convert and generate measurable success by giving you a deeper knowledge of your customer's actions.
Lastly, leverage GTM and RudderStack for centralized deployment of FullStory tracking data. For example, when you integrate RudderStack with Fullstory, you'll get all the relevant information about your customers in real-time, including their interactions with your product.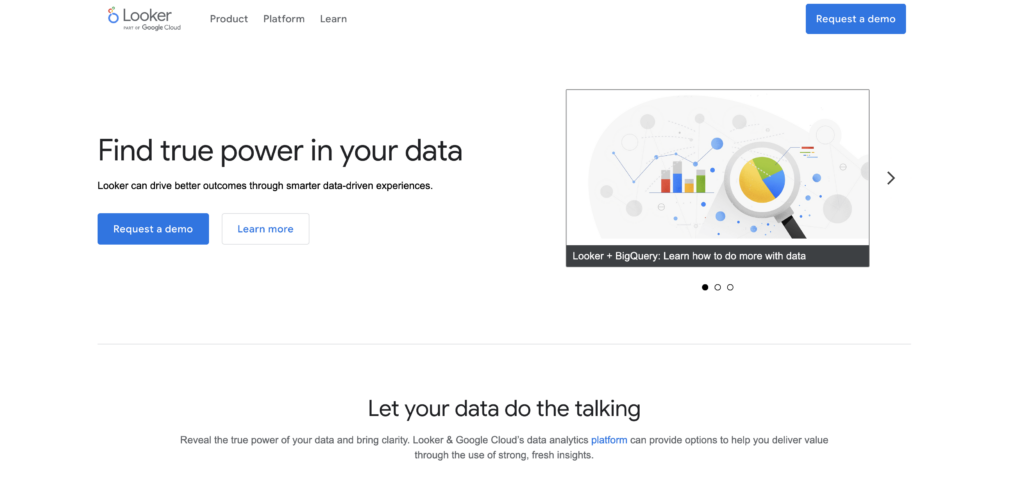 Looker is a business intelligence platform that offers built-in data product instrumentation and usage analytics, making it easy to set up and use. Specifically, you can:
Connect live to your data.

Describe and consolidate reusable business definitions.

Output and share results across a variety of endpoints and workflows.
This feature-set frees up data scientists (and savvy marketers) to spend more of their valuable time building and iterating on models and less time on data cleansing and reporting.
As your product marketing tech stack gets more sophisticated, new opportunities arise when you feed product behavior insights from Amplitude and onboarding responses from Appcues to Looker for live analysis. And, of course, none of your tech is siloed thanks to your CDP in Rudderstack—making implementation a breeze.
#7 Intercom – Customer Support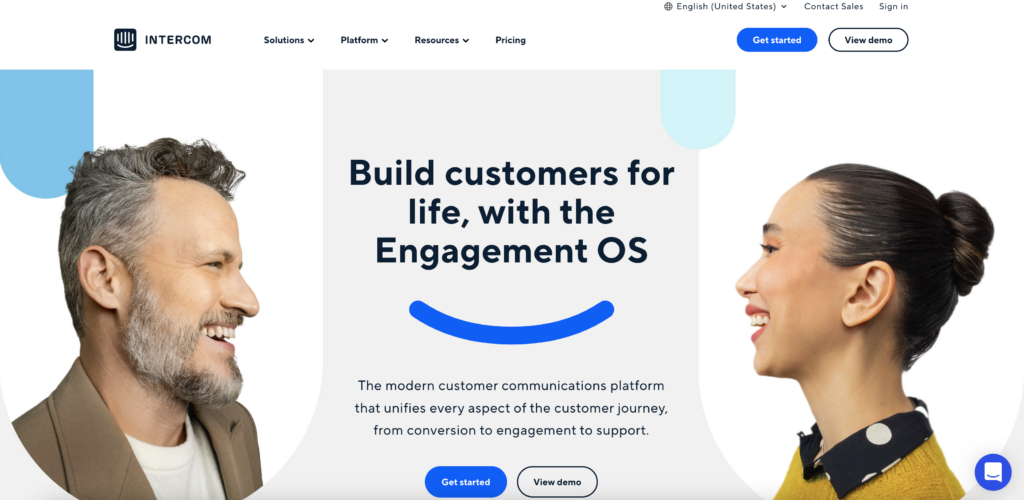 Intercom is a communication tool that helps you engage with your audience throughout the customer journey.
Intercom offers much more despite being universally known as a customer chat and ticketing tool. Use it to send targeted messages to visitors and automatically build chatbots to engage and qualify leads 24/7.
Save time and money with Intercom's autoresponders to automatically follow up with customers after making a purchase.
Intercom integrates with your product marketing tech stack tools, including Appcues and FullStory.
#8 Iterable – Customer Engagement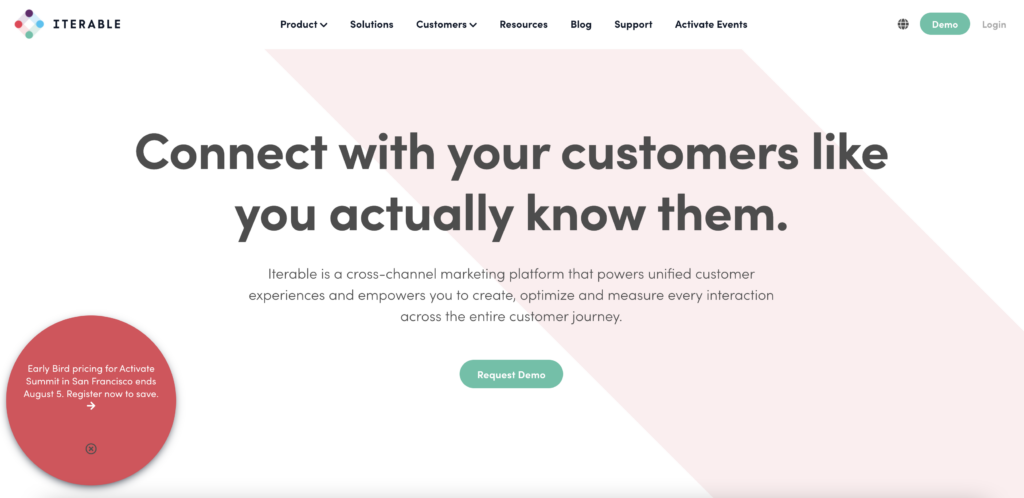 Iterable is a flexible, powerful marketing platform designed to help you create exceptional customer experiences at every touchpoint, including email, direct mail, push notifications, and mobile.
The platform offers various features, like: 
Automated welcome emails.

Personalized cart abandonment campaigns.

Targeted cross-sell and upsell programs.
Iterable also integrates with several other marketing tools, making it easy to deliver truly seamless customer experiences. For example, Iterable pairs with Salesforce to provide a complete view of the customer journey.
Additionally, Iterable's webhooks make connecting the platform to any third-party service easy. It's possible to trigger actions based on events, such as a user opening an email or completing a purchase.
Then, to accurately measure the success of your Iterable campaigns, use a tool like
UTM.io
to tag your links and track performance in Google Analytics.c
#9 SendGrid – Transactional Email System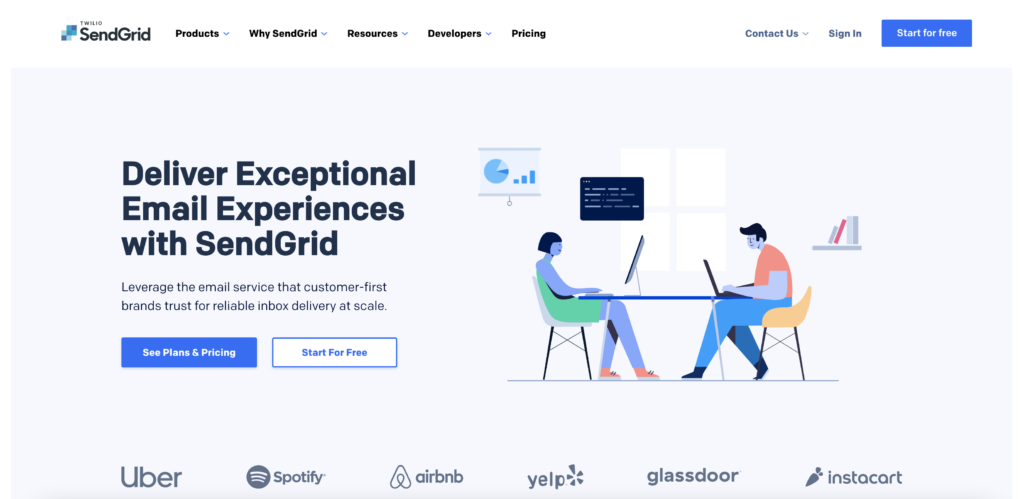 Your product marketing tech stack wouldn't be complete without a transactional email system. SendGrid is a cloud-based SMTP provider that allows you to send email without maintaining your own email servers.
You can easily set up automated emails to inform your customers about their purchases. You can also segment your list by product interest and target them with relevant content, coupons, and special offers.
SendGrid integrates with your marketing stack, including Intercom, Iterable, and Looker. So you can automatically send transactional emails based on customer behavior or product interactions.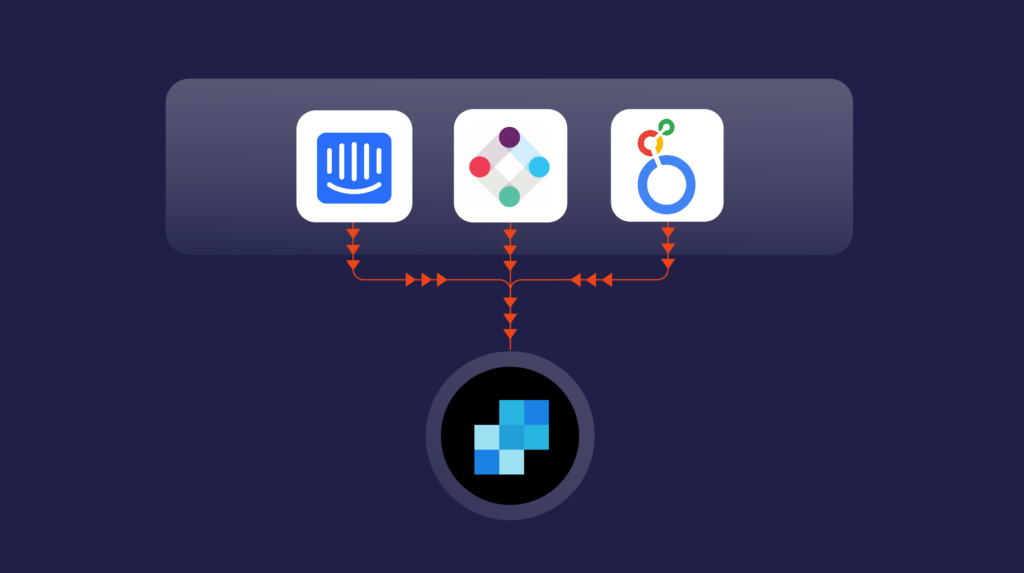 3 Common Challenges When Building a Product Marketing Tech Stack
Data Silos
Data silos occur when different departments within an organization have separate systems for storing data. This can make getting a holistic view of the customer journey challenging.
To avoid this, ensure all of the tools in your product marketing tech stack are integrated. The heartbeat of unified data is managed through a CDP like RudderStack or Segment. This way, you can be confident that you're getting a complete picture of your customer's journey.
Tool Selection
Another challenge you may face is
choosing the right tools for your business
. With so many options on the market, many with overlapping features, it's overwhelming to know which tools are the best fit for your business.
To help you choose the right product marketing tools, we've written
the blueprint on martech selection
. This free resource will walk you through what you need to know about marketing stacks, from identifying your needs to evaluating vendor options for the best results.
Lack of Collaboration
Marketers can get in their own way, obsess over product-led growth, and miss opportunities to leverage with other departments, like product, engineering, sales and support, for the best possible results.
For instance, the marketing team provides data about where your most engaged customers are coming from and what prompted them to sign up. So when a customer converts from a Google Ad, their intent and thought process differs from someone reading three blog posts and signing up for a free trial.
This shows that users have different timelines. It's not as simple as "did they use this feature or not."
The best Product Marketers work closely with other teams to get a 360-degree view of the customer.
Map Your Marketing Tech Stack
This free video workshop will walk you through selecting the right product marketing tools for your business, from identifying your needs to evaluating vendor options and budgets