A Blueprint to Creating a
Marketing Technology Stack
"This book is everything I hoped it would be and more. There isn't any fluff: just a constant flow of actionable advice with enough explanation and visuals to help you understand how everything works and what the flow of data should look like."  
— Roy Jossfolk Jr., HotBox Magazine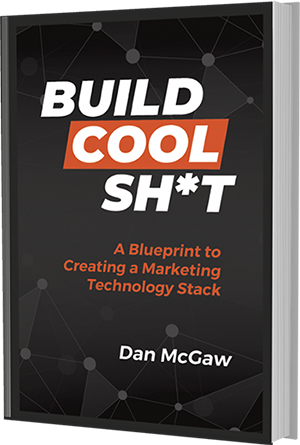 Survive the #Stackapocalypse
With the Right Marketing Tools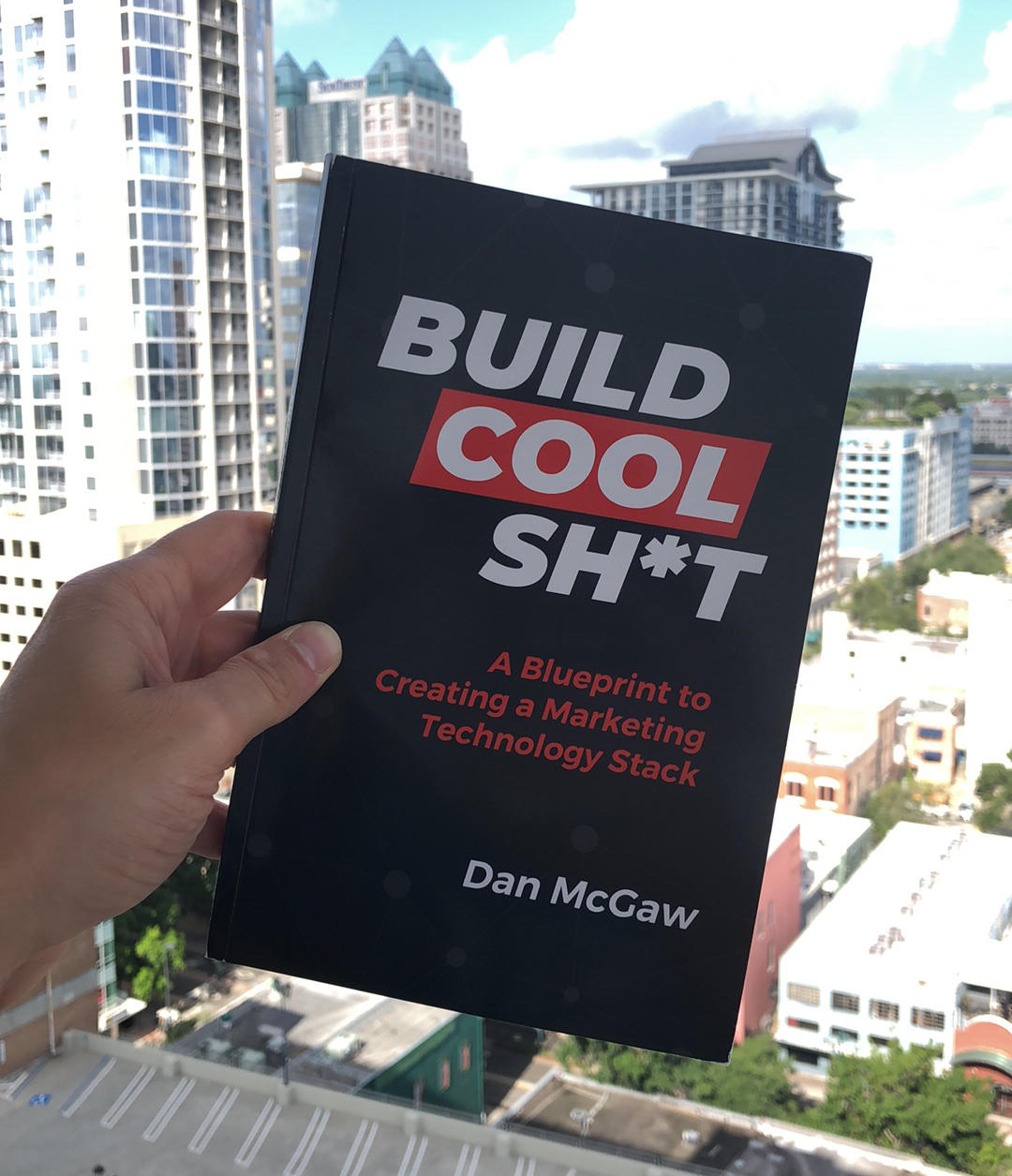 If you want to improve your marketing efforts, you have literally thousands of tools to choose from. There are tools for data analysis, customer tracking, automation, email campaigns, A/B testing, lead captures, data enrichment, and so much more.
Let Dan McGaw, an industry veteran who has decades of experience with marketing technology and analytics, helps you create a powerful, flexible marketing technology stack with his collection of essential tools.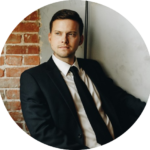 "This book is the best resource for selecting the right marketing tools to get the results you want and how they integrate with one another.  This is THE book to help you understand the importance of selecting your marketing tech stack — and prevent the stackapocalypse from ruining your marketing efforts." 
– Jason McCarty, NLP Aqua Solutions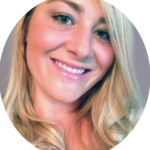 "If you are looking to build or improve your marketing technology stack, or create other amazing things—do yourself a favor and get this book. Dan McGaw is a martech stack wizard and his enlightenment will blow your mind."

 — Jessica Taylor, Adobe Magento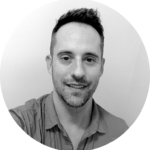 "Straight from the mind of Dan McGaw, and as usual -- it didn't disappoint. He clearly lays out a Marketing Technology Stack that any B2B or B2C would be wise to adopt. I thoroughly enjoyed the case study of Real Thread, a local and amazing company here in Orlando."
— Rusty Partch, Chipotle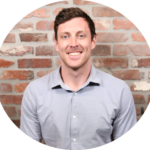 "Excited to read Dan McGaw's book, BUILD COOL SH*T: A Blueprint to Creating a Marketing Technology Stack. Dan and Effin Amazing have been early adopters, evangelists, and valued partners to Segment, our technology ecosystem, and our customers since the early days. Recommend the read and working with Dan for any martech stack implementations."
— Joey Malysz, Segment
Learn more about each tool and why they deserve your attention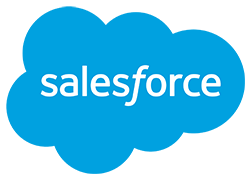 Real-world Example with Real Thread
Once you've learned the basics of Dan's proven marketing technology stack, you'll get an in-depth look at how it transformed the marketing and sales process for a custom t-shirt eCommerce company.
"Each week I'm finding new ways to leverage our marketing stack to fuel growth and get better results. Thanks for an amazing setup and continued support."
Allison Riggs - Director of Marketing Real Thread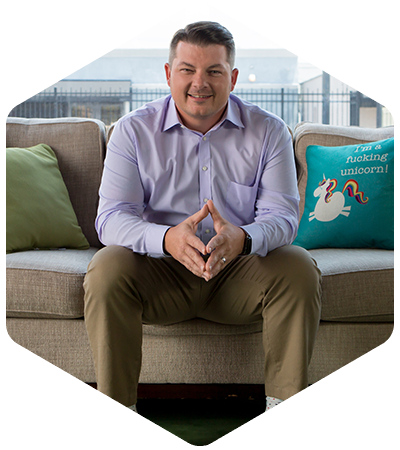 "If you're looking to invest in marketing tools, it is incredibly important to pick the right ones. Because making the wrong decision could lead to the loss of a ton of valuable data and hard work when the dominos begin to fall. In this book, I'm going to share my personal collection of tools.
Dan McGaw - Founder/CEO of Effin Amazing












Save hours of researching and testing new tools and start getting data you can trust!