In the era of digital transformation, data is one of the most valuable assets that an organization can have. But what happens to all this information?
Seagate Technology surveyed 1,500 business leaders and found two-thirds (68%) of their data end up unused.  
While companies have impressive data collection capabilities, Segment Personas is something that can take you from having data to leveraging data.
Our team has more experience integrating Segment than any other consultancy. We're an early adopter of Segment, a technology partner, and we love it when the Segment team asks us to help their new clients. So in this article, we'll introduce you to the Personas feature. We'll explain the value of how it can generate customer profiles, synthesize data points, and help you personalize your data streams.
To help you take away as much as possible, we'll also offer examples and use cases from our clients who use Personas. 
Segment: A Customer Data Platform
A customer data platform (CDP) helps you collect, govern, synthesize and activate your customer data. Our favorite CDP is Segment. 
Segment helps the different tools in your stack connect and talk to each other. Often, it doesn't do the tracking itself, but instead it takes data tracked in one tool and lets all the other tools make use of it. 
Think of it as the backbone of your data stream or a Rosetta Stone of APIs. You can connect your mobile app data, website analytics, CRM and server logs in one platform without having to import new data each time you move to another location
CDPs helps data flow and it can be used in a plethora of ways. Because it's on a unified taxonomy (nomenclature), you can use it for automated and personalized messaging. No data stays in an isolated silo when you have a strong CDP implementation.
A CDP can bring in customer data from anywhere and everywhere. It helps connect your customers' history and attributes, regardless of where they're coming from. It doesn't matter if customers are browsing your website or visiting your mobile app—Segment can pipe user data and maintain the taxonomy appropriate for the source.
Another revolutionary feature is its ability to associate different activities and synthesize all this information to create unified profiles. Let's say, an anonymous student visits your education platform to browse classes first before signing up. Once the student signs up and becomes a "known" user—the CDP helps stitch up all this data and turn it into a single user persona. The messaging you then send can be personalized, and pertain to exactly the moment the user is in.
For a more in-depth, deep dive, you can check out our guide to customer data platforms. In this article, we'll focus on Segment's Personas feature, and its business use cases.
What Are Segment Personas & How Are They Used?
Let's take a look at what you can do with Personas:
Build unified customer profiles:

If you use multiple channels, Segment Personas make it possible to streamline a customers' event data or omnichannel interactions and merge it into a single user- or account-level profiles.



Enrich profiles with new traits:

 Add detail to user profiles by including traits. For example, computed traits refers to account-level calculations that you can "compute" in Personas (i.e. "total_num_orders" generated through data account history).
Build audiences:

Make a list of users or accounts that meet specific criteria. For example, customers that buy from your store on a monthly basis for more than 6 months could be classified as "loyal customers".

Sync audiences and marketing tools:

Upon generating audiences and traits, Personas sends them to your Segment Destination. This can be used to improve targeting and personalize emails or campaigns across channels.
While there are marketing tools that can track your target audience and create buyer personas, it's a different story when you have a complex system of interactions and stakeholders.
For example, Trusted Health is a placement agency with B2B leads for hospitals that need nurses, nurses looking for jobs, or hospitals posting jobs.
With Segment Personas, they can enter three different positions over five years and discover that a group of nurses came through a single affiliate. They can act on this insight and find more affiliates with a similar profile. In addition, they can enrich certain classes of leads rather than every lead that comes in, and save money on ad spend.
No need to fret when your data is stored in data warehouses, CRM systems, or offline. Personas can help you organize and enrich your customer base even when you upload historical or offline data to Segment. Then, you can execute targeted and personalized marketing based on the synced information.

What Can Your Business Gain from Using Segment Personas?
Here are a few examples of how you can benefit from Segment Personas.
Know your users 
Personas offer a unified overview of the user's journey across visits, platforms, and devices. This way, you can accurately identify critical moments across the customer journey. 
For example, ServiceTitan is using Segment Personas to create audiences based on lead disposition through the sales funnel in Salesforce. This way,  they can appropriately target and give offers to people who aren't actively engaged with the sales team. They are also using audiences to re-qualify formerly-disqualified leads as they expand their product offering to cover new industries.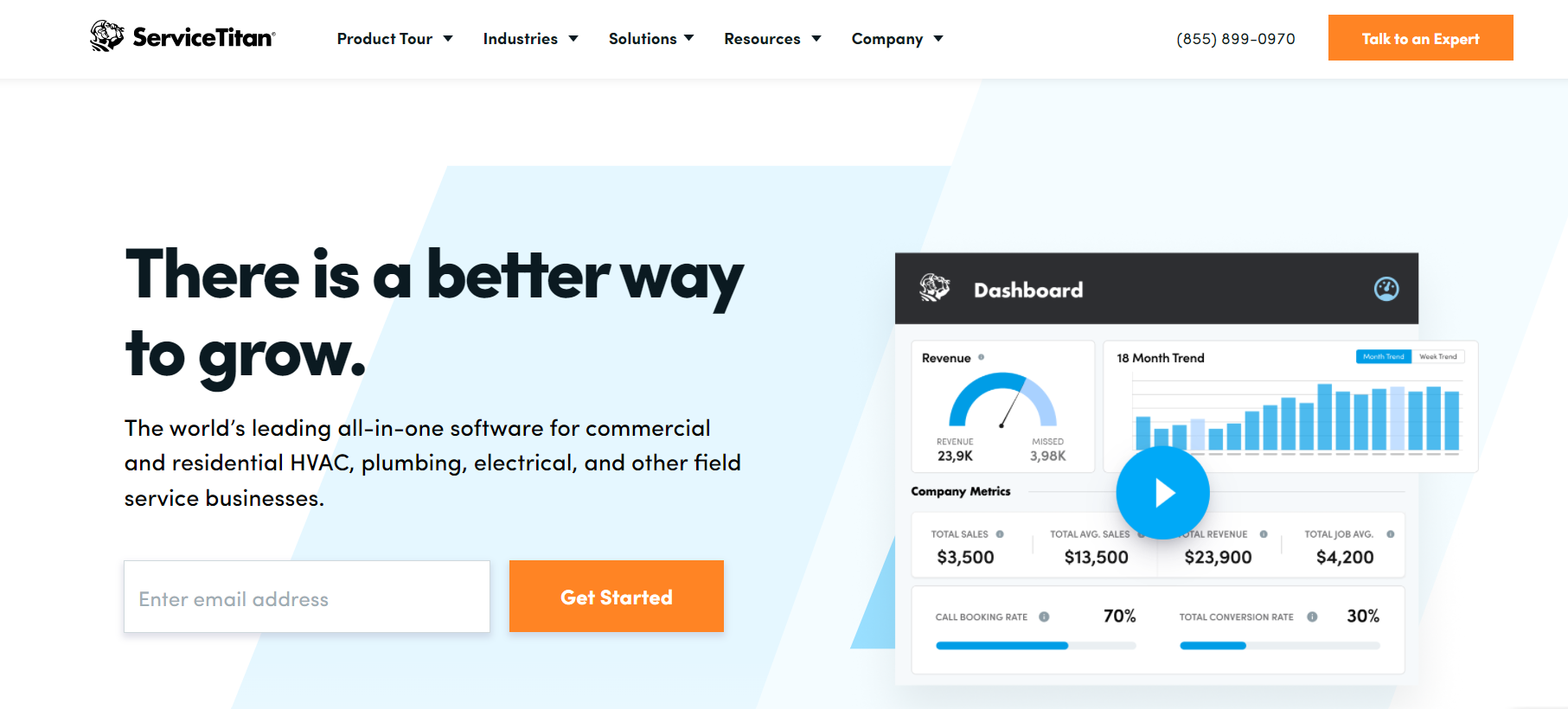 Build trust with Personalization 
Since you have all the data, you can build personalized customer experiences. You can prove to customers that you know them and that you care.
For example, Trusted Health is using Personas for account-based marketing to target their key accounts with pop-ups and personalization on the website based on both first-party data and data enrichment.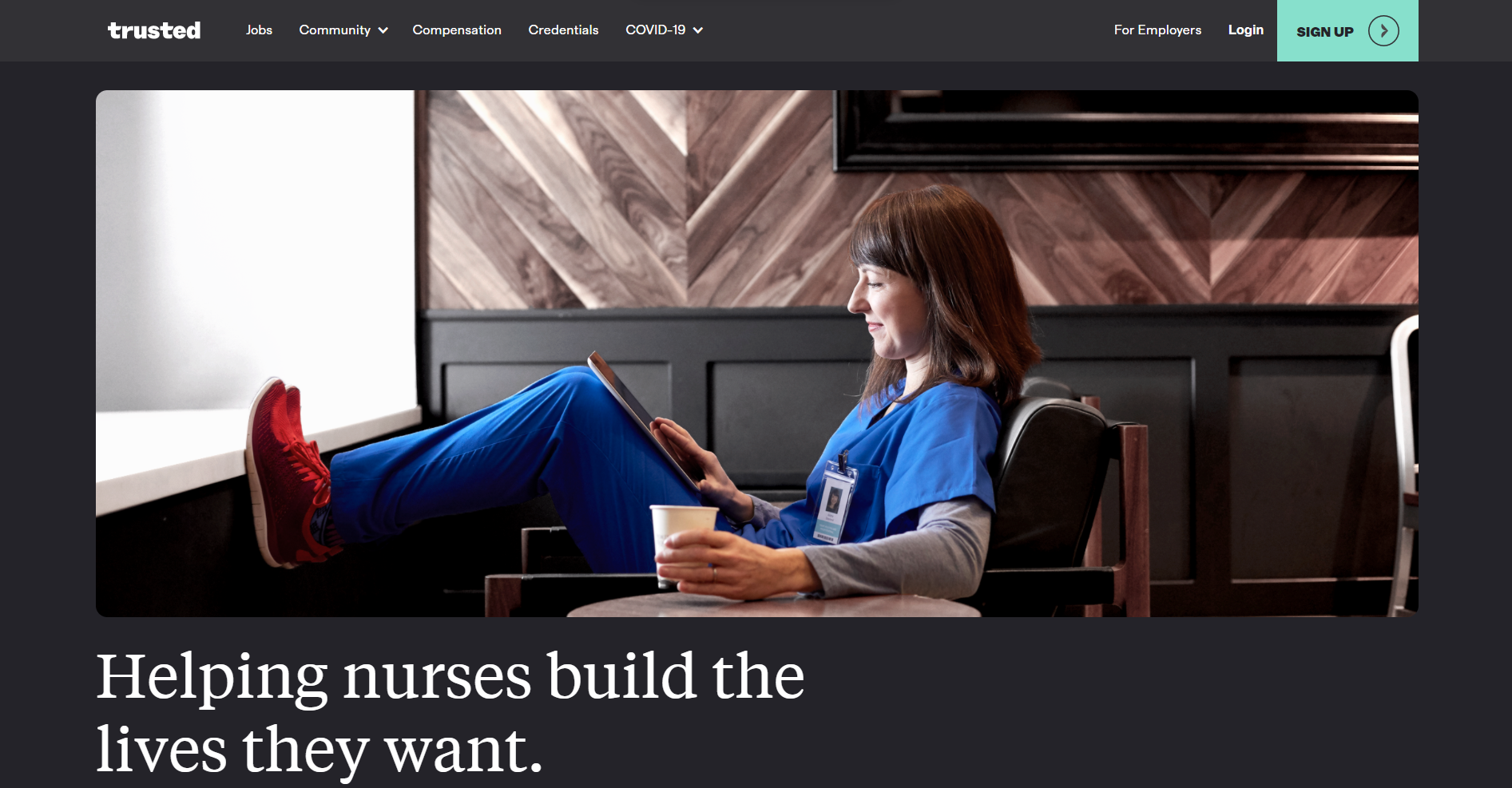 Increase your ROI
If you can communicate with your ideal customer like a friend who knows their needs, you will close more deals. In fact, KIBO Commerce found 70% of companies that use advanced personalization have earned 200% ROI.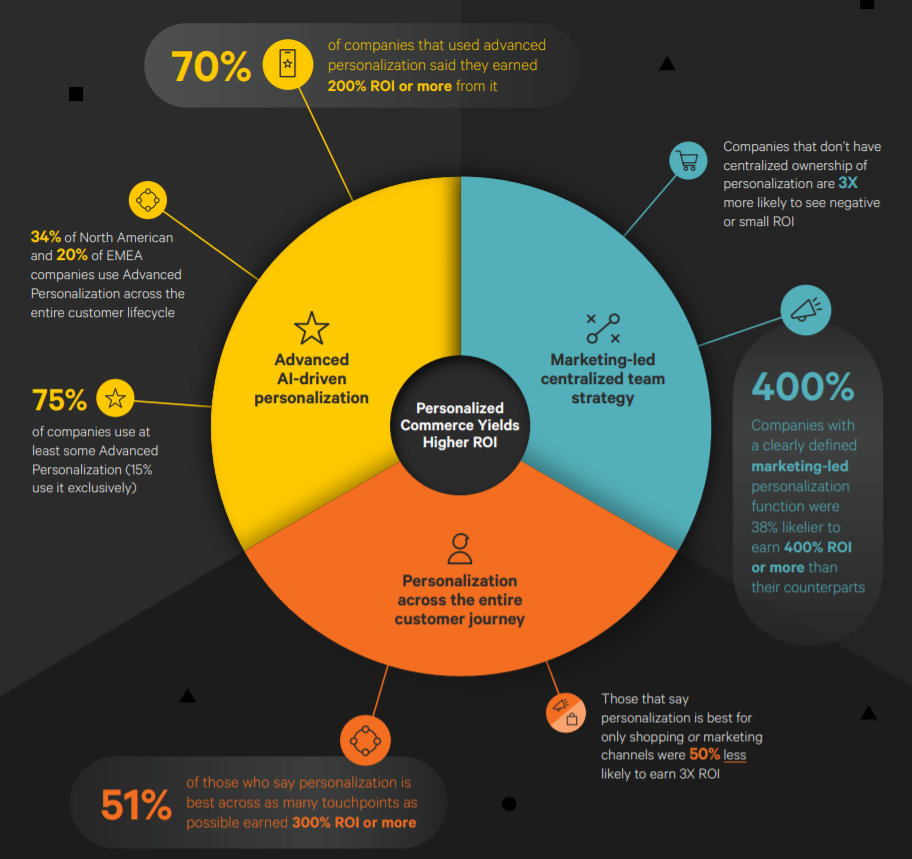 Streamline your marketing budget
The tool's automation capabilities will let you spend less time setting up tracking. At the same time, you can increase your match rate, improve ROAS, and boost conversions.
Build an Amazing Marketing Technology Stack
Save hours of researching and testing new tools, boost how you use data
3 Segment Use Cases from Our Clients
How can you use Personas in real-life? Here's how a few of our clients use the feature to do marketing like it's the 21st century.
Use Case #1: Data Migration from Data Warehouse to the Marketing Automation Platform
One of the most talked-about features of Personas is its ability to connect to a data warehouse, then push it to other destinations where you have automated flows for how the data gets used.
Personas also let you assign SQL traits. That means you can pull user or account traits from your data warehouse and send them into Personas to build Segment audiences.
Our first use case involves a startup SaaS company who used these Persona features. They had a lot of information about patrons, loyal customers, and specific traits that were collated from different platforms and sent to a data warehouse. The data was not accessible anywhere except for the data warehouse.
We implemented SQL traits in Personas, pulled those users out of the data warehouse, and turned them into user profiles. Then, we were able to push those users as audiences into platforms where we market to the audiences. Effectively, Segment Personas In this example are used for data migration that enables us to use the data.
In other words, we are able to:
Pull the raw data out

Turn it into user profiles

Turn the profiles into audiences

Use the audiences to create personalized campaigns or messages in Facebook Ads, ActiveCampaign, or other marketing platforms that use email lists, such as Marketo
Use Case #2: Audience Suppression for Facebook Ad Campaigns
The main components of Personas are the user profiles, audiences, traits, and events. Among those, Audiences use all the other components, and that makes them powerful in targeting and personalizing your messaging across channels.
Another client of ours wanted to make sure they don't advertise to people when the messaging is wrong for the user. For instance, they wouldn't want to pay for win-back ads to leads who are in active communication with the sales team.
The client had a warehouse filled with Salesforce data. So we used Personas to pull out the email addresses, and applied SQL traits to determine lead status based on recent activity. The traits were fed into user profiles and generated audiences. The audiences were then used in Facebook to make sure we don't advertise to them, because that was not the touchpoint they needed at the time.
You could use audience suppression in an ad platform for other similar use cases too. You could suppress advertising to an audience based on what products they interacted with. Your ROI will improve immediately when you spend your ad budgets better in this way.
Without Personas, you'd have to upload audiences for targeting suppression in Facebook manually, or in another clumsy way. With Personas, you can leverage email lists from other platforms at scale, along with more data and traits for each email address. This is what enables personalized campaigns. 
Use Case #3: Persona journeys for online shopping
Before we dive in, let's introduce the basics of Persona Journeys and Identity graphs. 
Persona Journeys let marketers use data to send customers the right message or a personalized marketing campaign at the right time and touchpoint. You can send campaigns such as trial onboarding to users who fulfill a specific criterion such as a new registration.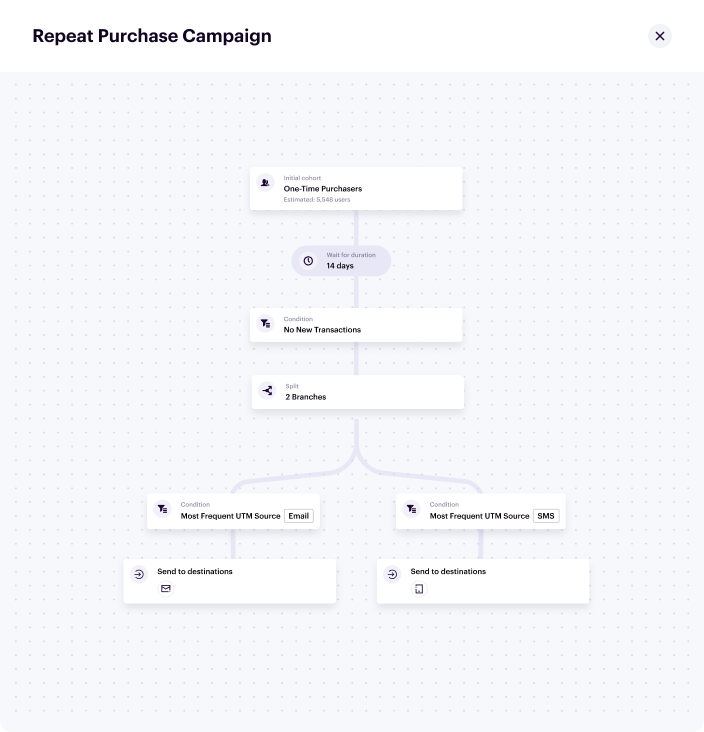 Meanwhile, Personas also use Identity Graph to combine the history of each customer into a single profile. Through a hierarchy of identifiers like first-party cookie IDs, contact ID or user ID—you can track a customer's journey across multiple channels.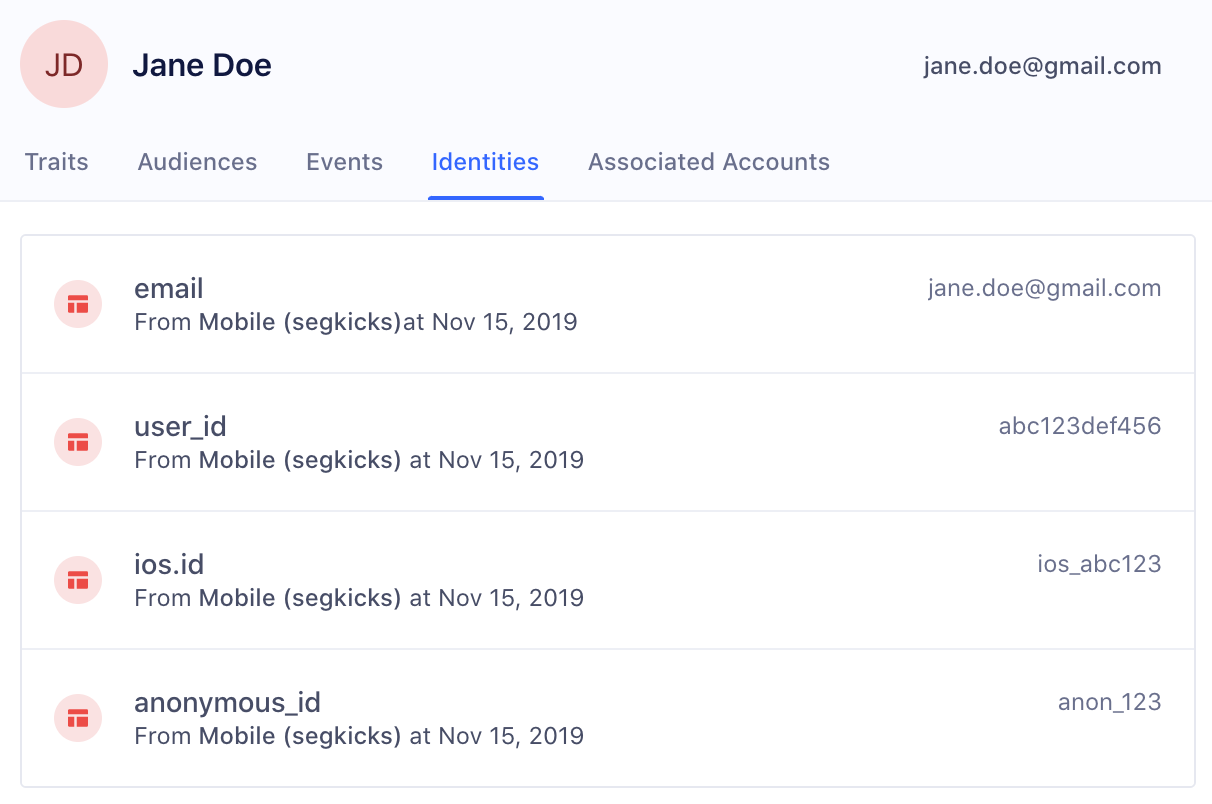 For this third use case, we defined our taxonomy with the intent of using Personas to distribute audiences and update them dynamically. 
The client wanted to track parents who browsed the site to buy a product for their child. The items parents buy are based on their child's age. And so, we have events that fire on the ecommerce website and give us anonymous information to help estimate the parent's child's age.
The starting data point to build the logic in Personas Journeys is the first interaction date. With data flow setup, we can also provide an estimate of the customer's buying cycle. Then, we can push an audience of people who meet time-based criteria and activate a campaign's messaging at future key touchpoints in the buying cycle.. 
That means our clients can send promotions when parents are  most likely to want to fill a specific need of their kid. For instance, when the parent is stocking up for the start of the school year of their eight to ten year-old. 
This information can be updated based on the date and then pushed to campaign platforms for social ads, display ads, email flows, or whatever marketing channels you fancy. 
Common Challenges & Mistakes Made with Segment Personas
Keep in mind the following to avoid future issues:
Get the identity graph right – If you get the identity graph wrong, you need to rebuild your space and refunnel all the data. It's a very tedious process. Take time and figure out your ideal identity graph. Understand your data structure and why you need a CDP. 

Only send qualified leads to destinations

–  Segment is a good place to store low-value leads or potential customers whom you're saving for later. Unlike with Salesforce, Marketo or Hubspot, you won't have to pay a ton of money based on the number of contacts or your database size. We highly recommend keeping leads in your CDP and pushing them to

Marketo

or Salesforce once they're qualified. 
Final Thoughts on Personalizing Your Marketing Campaigns
If you've read this far, you should have a specific idea of how Segment Personas can be used to build amazing marketing personalization that will ramp up your ROI. To reiterate the essence, here are the key points for you to take away:
Invest in a customer data platform such as Segment to go from just collecting data to using data to boost your marketing ROI

Use Segment Personas to pull data from a variety of sources and push it to your campaign platforms

Use Segment Personas to create personalized touch points for your customers and leads
Bring Balance to Your Marketing Personalization
Create personalized digital experiences that build trust and attract customers, without being creepy