We had a great conversation when interviewing Manbir in this amazing episode of The Stack podcast. Let's dive into the main concepts that help him contribute to establishing Oura as a household brand.
Updated 8/9/2023
Key Takeaways
Running constant experiments is the key to successful marketing outcomes. Understanding the customer journey is important for efficient experiments.
Incrementality can help you make smart investments and not waste money on advertising to an audience that would have converted organically anyway.
Manbir's team uses a combination of Rockerbox, FullStory, Google Optimize, and Amplitude to get valuable insight into their experiments (campaigns).
Knowing what it takes for a customer to go from the product detail page to the cart and then through the checkout process helped Manbir optimize conversion rates.
The Power of Experimenting
Manbir prefers the word "experimenting" over "campaigns": "You're going to constantly hypothesize, learn, document, and decide whether to rinse and repeat, scale what you've tried, or try things differently."
If you think of everything you do as a marketing team as an experiment, then you're not going to fail.

Manbir Sodhia
Constant Experimenting
It's crucial to test your marketing efforts constantly. This ensures data accuracy and answers pressing questions such as:
What factors affect your channel performance?
Are there halo effects, or how exactly do channels affect each other?
Manbir further highlights the use of experimenting to understand multi-touch attribution: "It was like the Holy Grail. If you can do this, you're going to be amazing." One problem with it has been that many marketing teams don't know how to leverage the data and make sense of it. Experimenting gives a framework for acting on the insight.
Constant experimenting leads to an ongoing CRO program. In sum, this leads to becoming efficient with your marketing budgets.
Incrementality Testing
Incrementality is something most marketers have not really heard of yet. I know all of you have heard of multi-touch attribution, first-touch attribution, and last-touch attribution. But what if all of those attribution models are lying to you? Incrementality testing is a process to see how much your advertising is actually helping you.
Incrementality testing helps you find out whether your new efforts truly improved the results or whether the results might have been just as good without that change. This will help you discover the touch points that make a difference. You'll then be able to invest in and improve the parts of the journey that your customers appreciate the most.
Say you're running a Google ad for your branded search terms. This will put your ad in direct competition with your organic search results. This can work great because you'll now take up even more real estate on the first page of Google, or it can be a waste of money on advertising because people searching for your branded terms might have converted anyway. That's something you want to figure out, and incrementality testing is what does it for you. You'll know whether you'd get those results organically or whether to continue the paid ad campaign.
Optimizing Customer Journeys
When working on improving the journeys, Manbir likes to think of two poles of growth: "On one side, you're doing everything you can to drive paid or organic traffic to a site or a product. And so your KPIs on that side are going to be CPA or CAC. On the other side of that spectrum, though, you have things that are more oriented towards product growth, such as LTV, cart value, or revenue."
Conversion rate optimization should always be done for both poles of the journey.
ROAS Attribution
Attribution has a firm place in Manbir's process: "Multi-touch attribution in this day and age is more important than ever, given the current landscape of marketing channels that are available. Especially when you want to scale into offline channels or channels that are less focused on click attribution and more on things like the view through."
Monitor various sources, triangulate between multi-touch attribution view, in-channel attribution view, and a post-checkout survey. You'll come to understand patterns.
UI/UX
Manbir states that UI/UX plays a crucial role in optimizing customer journeys. He recommends investing in web UX early because the UI/UX team can help develop web experiences that boost conversions: "We have incredible folks on our UX side who develop our web experiences which I can't imagine us living without."
While tracking quantitative data is important, Manbir also highlights the importance of qualitative data. The UX team at Oura actually talks to potential and existing customers to find out what they like, what they don't like, how they think, and how they speak. This data helps the UX team tremendously.
Oura's Tech Stack for Experimenting and Customer Journeys
Manbir's team builds on a base of tools that they have instrumented and calibrated to work well with our channel mix. They lean on Rockerbox, FullStory, Google Optimize, and Amplitude.
The team also runs constant incrementality tests to make sure that these tools are reporting the numbers accurately and to identify cross-channel influence. It also helps them identify a halo effect of a particularly strong channel.
Rockerbox for ROAS Attribution
Rockerbox is Manbir's favorite tool for ROAS attribution because it lets him gather inputs across various channels. You can create a consistent view to assess first touchpoints, mid-touchpoints, and last touchpoints, looking at the distribution of each channel's engagement against others.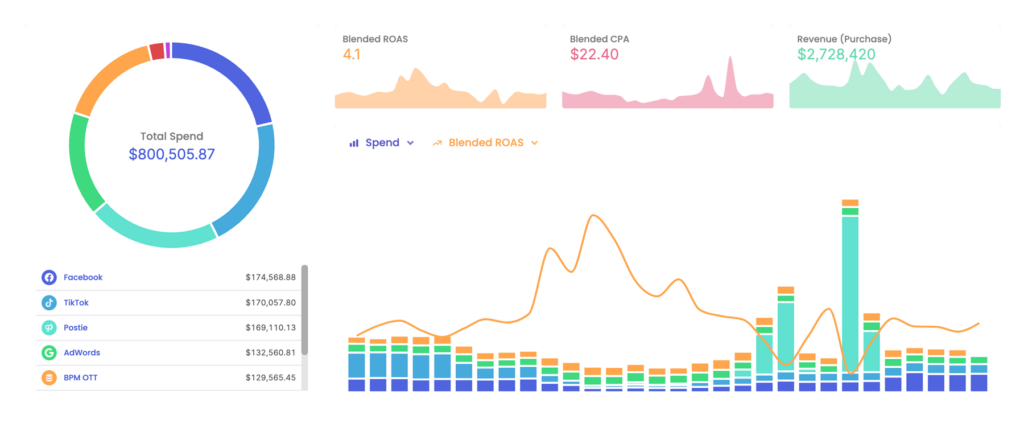 Rockerbox is also helping the Oura team figure out what experiments they want to do.
FullStory for UX Insights
For Manbir, FullStory is a quantifiable way to understand heat mapping and identify pain points.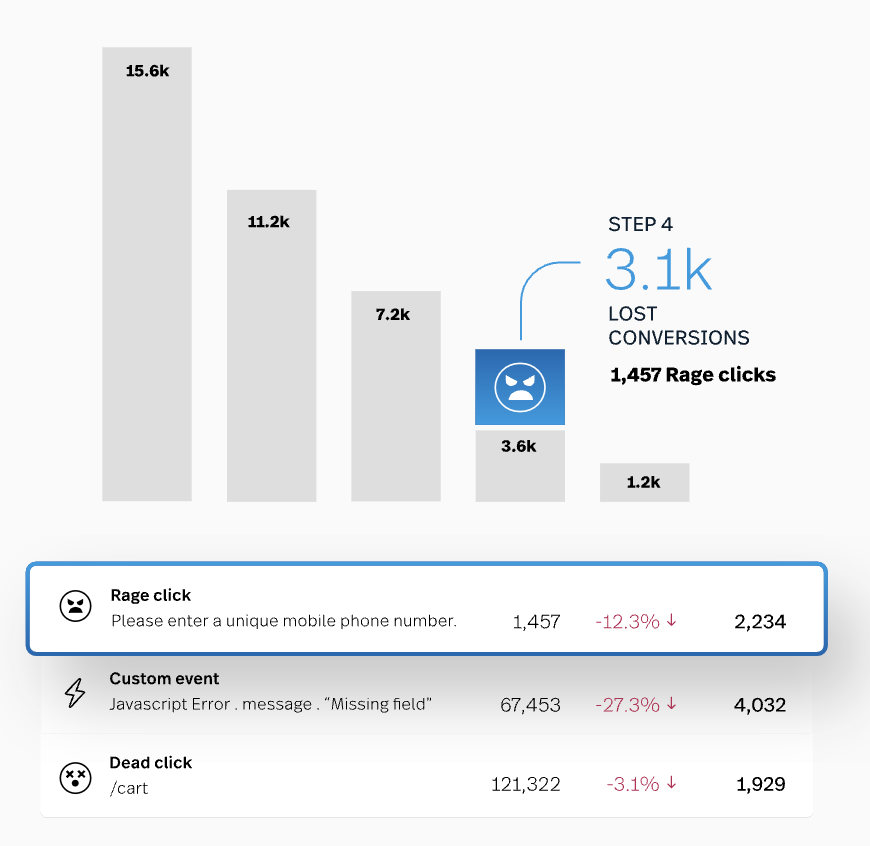 It offers a way to see what visitors are clicking on, where they find issues with the UI, or how long they stay at different areas of the website. FullStory shows you UX insights that might not be seen otherwise — such as rage clicks or getting lost in cart completion steps.
These are all important insights because they help you spot areas of your website UI that users didn't understand, as well as unexpected functionalities.
Finally, the tool helps you model the journeys your customers prefer.
Google Optimize for Running Experiments
Google Optimize lets you test out variants of web pages by running a number of experiments at the same time at no cost.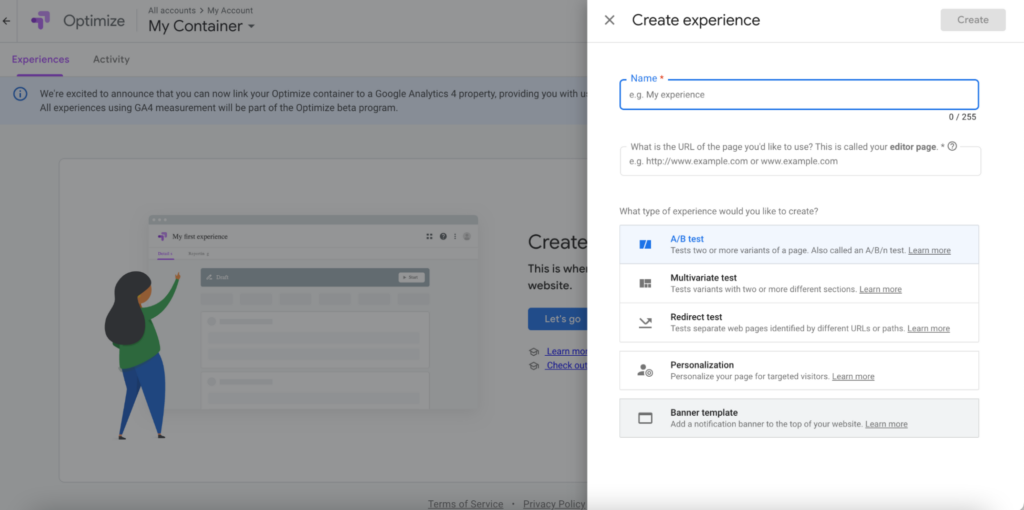 Manbir likes the ease and the friendliness of Google Optimize, but it lacks heat mapping functionality. So his team has integrated Google Optimize with FullStory to get the most out of the experiments, while also modeling the customer journeys accordingly.
Google Optimize will no longer be available after September 30, 2023
At McGaw, our services team uses Google Optimize all the time, so now we find ourselves asking, what can fill the void left behind by GO's departure? We picked a selection of popular AB testing platform alternatives and compared them point by point to help you make a more informed choice.
Amplitude for Product Analytics
Manbir and his team at Oura use Amplitude for product and web analytics. It helps them understand the unique events in customer journeys as well as their audiences and cohorts.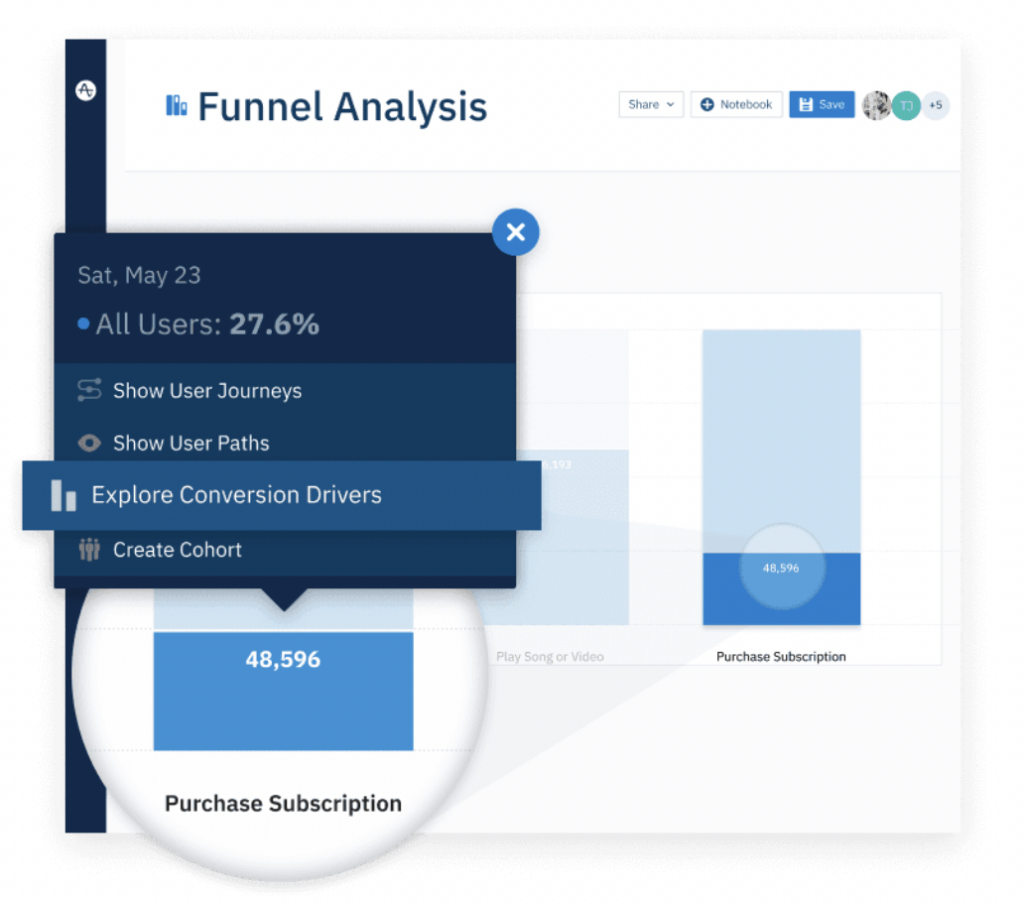 This tool tells you what types of audiences are coming to your site and how long they stay, giving you insight into what makes them click. It's the hub for Oura's data from both product and marketing, one that pulls from the rest of the stack.
According to Manbir, it's also the most user-friendly analytics tool in the market and the most enjoyable one to use.
It's also worth noting that Amplitude Analytics integrates out of the box with Amplitude Experiment. This will set Manbir up for success should he decide to dive deeper into one suite from one company.
The Results of Manbir and His Team
Once the concepts and tools are put to work, Manbir's team is able to obtain conversion rates and insights for all the steps in the funnel. They get to see what it takes for a customer to go from the product detail page to the cart, then through the checkout process, and a lot more. They avoid working with a one-big-number conversion rate.
Combining that with constant experimenting, Manbir gains the invaluable ability to find those increments where you can test the design, copy, placements, layout, or what brought people to the site. "You get to reimagine what that user experience would be like if you tried something differently."
Join us next time as we journey to the bleeding edge of the modern tech stack. You'll hear from real experts on how to nail your strategy, build a revenue machine, and take your sales to the next level.