When you think of customer relationship management (CRM) software, Salesforce is likely to pop in your head.
The San Francisco-based software giant is synonymous with CRM, just as Kleenex is for facial tissues. That's for a good reason; Salesforce has dominated the industry since popularizing the software-as-a-service sales model and cloud applications early in the new millennium.
HubSpot, the closest competitor, holds second place in terms of user install base but has similarly revolutionized marketing and sales processes. Salesforce has focused on creating a profoundly flexible, customizable, and interoperable software among enterprises. HubSpot has helped introduce smaller teams to CRM with a free offering and popularized the revolutionary practice of inbound marketing.
However, neither platform can be said to be plainly superior to the other. For organizations lost in deciding between two substantial software packages, made more powerful and complex through regular product updates and new tool integrations, we've put together the ultimate comparison guide.
How Salesforce and Its CRM Came to Be
Salesforce has done more to advance cloud adoption, and the software-as-a-service business model, than the rest of its competitors. Currently valued at a staggering $146.2 billion, Salesforce is headquartered in San Francisco's financial district—inside the Salesforce Tower—the second-largest building west of the Mississippi.
Marc Benioff hatched the idea of Salesforce in 1999, leaving his job in sales at Oracle to eventually found Salesforce with his three co-founders. The premise: make accessible web-based software, available at all hours of the day, cutting out the need for expensive, custom CRM implementations.
Despite the high cost of status quo CRM options, the business world was skeptical of letting a third party hold customer data. What's more, many viewed with skepticism the software delivery method: browsers.
Regardless, Salesforce quickly picked up customers and launched a $110 million IPO in 2004. Over time, the organization greatly expanded the platform's capabilities, customization, and interoperability. An innovative third-party app marketplace was launched in 2005, featuring applications and integrations designed to run on the Salesforce platform, which has spawned a number of businesses. Their subscription-based pricing model proved highly attractive to customers—to the organization; it was highly lucrative and extremely scalable.
By 2009 they reached $1 billion in annual revenue and acquired email service provider ExactTarget in 2013. This acquisition would be rolled into The Marketing Cloud, one of Salesforce's most popular current offerings. Benioff pledged in 2018 that the company would be making $60 billion in revenue by 2034.
How HubSpot and Its CRM Came to Be
While it can't match Salesforce in size and scale, HubSpot is another stellar example of an innovative company pioneering a brand new product category – inbound marketing.
HubSpot co-founders Brian Halligan and Dharmesh Shah conceived the brand at the Massachusetts Institute of Technology in 2004. Officially founded in 2006, HubSpot was based on the premise that traditional marketing was in decline and that inbound marketing software could help businesses reach more consumers in an organic, affordable, and personable manner.
Beginning as a marketing automation tool, HubSpot quickly evolved into the all-in-one marketing platform it's known as today, providing tools for email marketing, sales automation, landing pages, support, web analytics, and web content management.
Perhaps its most significant achievement was the organization's extremely effective demonstration of the value of inbound marketing, achieved through their own inbound marketing efforts.
The company has produced a veritable university-sized digital library of guidance in the form of approachable and educational resources. This served to entice prospects and educate customers about their philosophy around inbound marketing, in the form of blog posts, white papers, webinars, and web tools. HubSpot effectively sold content marketing by providing a highly visible—and exceptionally well search indexed—example for others to follow.
Over time it has matured its platform's features to match that of Salesforce more closely. However, it's still far outmatched in terms of the depth and utility of it's CRM features, targeting smaller organizations. HubSpot went public in 2014, raising $125 million, and achieving a valuation of $759 million.
Comparison Summary
Salesforce's most notable advantage over HubSpot is the maturity, comprehensiveness, and customizability of its platform. It works for users of all sizes, from individual entrepreneurs to small businesses and large enterprises with multiple sales development representatives and marketers. It's also ideal for users in highly regulated industries, like banking and healthcare, as the platform is more accommodating to compliance considerations.
Power users are especially well-served, too, with nearly endless capabilities for advanced reporting, pipeline management, and integrations with popular third-party software. The platform may be unwieldy for first-time users, though, and training is highly recommended due to the sheer volume of options.
HubSpot is ideal for smaller organizations, those less versed in the CRM technical aspects of CRM, and especially organizations interested in doing inbound marketing with HubSpot. Adoptees will spend less time customizing and troubleshooting compared to Salesforce, as the user experience is simple, intuitive, and full of easy-to-use templates for everything from landing pages, to emails, and calls-to-action. HubSpot Tableau integration is another popular feature.
On the other hand, those working in larger organizations, or dealing with more complex enterprise customers may find the platform too restrictive and straightforward. Third-party integrations and premium add-ons may make it worthwhile for some, but these come at a significant cost, and still don't match Salesforce's more comprehensive feature set.
Comparing Salesforce & HubSpot in Detail
Both tools are complex and multi-faceted, so we're going to evaluate all of their areas that make up your experience with the CRM functionality.
User Interface
HubSpot is known for its simple, intuitive interface. The platform is perfect for users new to both CRM and CMS platforms, providing easy navigation, templates for email marketing, landing pages, and many standardized reporting metrics. Many user reviews point to this as one of the platform's best features, ideal for anyone's first experience in the world of both CMS and CRM. It is not, however, customizable, nor is it deep enough for experienced CRM users.
Historically, Salesforce has been better known for its platform's function than its form, but the organization has made great strides since the introduction of the Lightning interface in 2016. While the sheer volume of customization options may overwhelm some neophytes, it's still slick and intuitive.
Lead Generation and Management
Both platforms allow you to capture leads, automatically import contact information via form fills, and email contacts directly from the platform. Note, however, that neither Salesforce nor HubSpot have full email inboxes, and third-party tools are highly recommended for Salesforce users.
HubSpot is the undisputed winner in lead generation, as Salesforce's hub-and-spoke model requires third-party integrations to do much more than CRM (Many integration options exist, though, and Salesforce's integrations are of generally high quality). Being an all-in-one offering also aids HubSpot here, as it provides a closed-loop analytics platform to help users track leads all the way from capture to conversion. With email marketing capabilities, HubSpot helps marketers nurture lukewarm leads until they're hot enough to convert.
Salesforce's dependency on third party CMS integrations makes end-to-end user analytics more challenging to track. However, once leads are synced in Salesforce, the platform pulls ahead of HubSpot in lead management. Users can customize lead assignment rules and set security access levels to keep customer data in the right hands. Yet, when it comes to the more advanced lead scoring, both HubSpot and Salesforce require extensive add-ons or software engineering work.
Sales Pipeline Management
One of HubSpot's most notable downsides is apparent in its pipeline management options (Or lack thereof). Generally less customizable than Salesforce, and with a somewhat myopic focus on the lucrative B2B market, HubSpot's offer is predictably more rigid. The software comes preconfigured with the following seven deal stages: appointment, qualified, presentation scheduled, decision-maker brought in, contract sent, and closed won/lost. And while users can edit and add to these stages, each organization is only allowed a single pipeline (an add-on unlocks additional pipelines).
Salesforce is widely utilized in nearly every conceivable industry and provides a range of more granular customization options to match pipeline stages to real-life sales stages. In Salesforce, you can pin documents to various stages, set automated tasks to run once prospects reach various stages, and accommodate accounting and inventory functions.
Product Support & Training
HubSpot has long received high praise for its generous and high-quality customer support. A basic license grants users access to helpdesk support, but all users, including those on the free version, can use a dedicated support channel with a guaranteed response within 24 hours. Premium support, customer success, and technical help are offered as well, at extra cost.
Remote onboarding sessions can cost businesses as much as $1,500, and in-depth support options cost up to $5,000. Much like Salesforce, HubSpot has a very active support community as well.
Salesforce's support is more difficult to access, but the support that is provided is generally excellent. The standard license includes a guaranteed two-day response time for support tickets and access to customer support forums. Those willing to pay a bit more can get 24/7 phone support, an account manager, and a one-hour response time for critical issues.
Note also that Salesforce contracts out their support for integrations and applications, meaning support is provided by these third parties. Additionally, many of these providers offer significantly better support than Salesforce and HubSpot.
Both companies offer certifications and training, and with their vast and passionate user base, it's not too difficult to find guidance for just about any question.
Integrations
As the nerve center of your sales and marketing operations, integrations with third-party software offer robust functionality and efficiencies.
Salesforce is by far the leader in this category, working with a wide range of the most popular productivity applications—more than 3,400 apps and integrations are available.
HubSpot has historically lagged in the volume and quality of its integrations. And while it has caught up somewhat in recent years—now boasting 500 apps and integrations—the integrations themselves haven't matured to the seamless quality seen in Salesforce. The range of available integrations and applications are also more focused towards sales and marketing, whereas those available on Salesforce have a much broader range of functionality.
Machine Learning & AI
Salesforce is an early adopter of artificial intelligence, and among the first to integrate the technology into CRM. Einstein is used in multiple areas of the Salesforce platform, gathering data on user actions to lend predictive analyses, machine learning, and natural language processing, in addition to the following core AI mechanics:
Lead Opportunity Scoring aims to boost sales by helping users predict the likelihood of prospects converting into customers.
Einstein Case Classification helps to improve cases' accuracy and accelerate the entry of data into case fields by recommending or populating field values based on past case data.
Engagement Scoring and Predictive Recommendations help boost email marketing conversion rates, predicting users' likelihood of engaging with a given message.
AI-driven Advertising uses historical purchasing data to optimize the product(s) shown to each visitor.
What's more, Salesforce has also been making its AI capabilities more available on lower and mid-ranged pricing tiers.
HubSpot is later to the game but has nevertheless developed a limited range of handy AI functionality. This includes the following:
Automatic Data Cleansing uses AI to help users clean up customer data, including duplicate entries.
Automatic Call Recording and Transcription helps sales teams review sales calls for technique feedback and easy read through conversations.
Adaptive Testing works much like A/B, evenly splitting traffic between variations on the same page, which are then automatically adjusted to favor the best-performing pages.
The HubSpot SEO tool offers valuable functionality for SEO content audits, letting users scan their site and receive recommended content topics.
Additional automation features like predictive lead scoring, the tracking of recurring revenue and custom event triggers are also available, exclusive to HubSpot's enterprise package.
Business Model
While they share a great deal of functionality, Salesforce and HubSpot operate on two fundamentally distinct business models.
Salesforce operates on a hub-and-spoke model, where the platform functions as the central hub into which various modules of functionality are added. It's a remarkably powerful and customizable hub supporting widely divergent functions and industries. The variety and customizability of Salesforce spokes is so large that you even find it used in enterprise resource planning (ERP), or in running manufacturing processes, among many other applications.
On the other hand, HubSpot is more of a pre-packaged deal. Beyond somewhat basic CRM functionality, it's easy to hit the ceiling of its feature set. The CMS is functional – allowing for an easy-to-track closed-loop reporting system or easy landing page creation – but it is a bit shallow. The CRM as well will be too limited for many. Whereas Salesforce users can integrate with Drip chatbots, for instance, HubSpot users are stuck with a much more limited, proprietary chatbot.
We find HubSpot more cookie-cutter than Salesforce in general.
This isn't to say that the pre-packaged deal is always inferior. It's more that HubSpot has a narrower focus. Overall, it is a much better choice for small businesses and those new to CRM. Their enterprise packages don't provide the breadth and depth of features many marketers and salespeople have come to depend upon, and are too constrained and challenging to integrate with their other marketing tools.
As an all-in-one pre-packaged platform, HubSpot's ease of use and simplicity is a crucial point of differentiation. That said, HubSpot's more advanced tiers will likely still require a technically-sophisticated administrator.
To get the full value of both HubSpot and Salesforce, you'll want your organization to have a technical administrator or an expert user who will own the tool—this role may be filled with full-time staff or consultants, but a great deal of setup and upkeep is required.
Marketing & CRM
Salesforce performs contact and account management, allowing sales organizations to record contact and conversation details in a central hub for collaboration and later reference. It's utility also extends to project management, revenue, and lead goals, and it offers some of the most robust and customizable analytics available in CRM. More than robust enough for even the most sophisticated of enterprise companies.
It offers distinct advantages for mature marketing and sales organizations. As it relies on the hub and spoke model, Salesforce provides an excellent core CRM experience, while providing seamless integrations with the most popular sales, marketing, and productivity applications.
HubSpot offers a much more stripped-down experience. The interface isn't customizable. Many functions are templatized and lacking in advanced features, and the lower quality and volume of its integrations make it ill-suited to play nice with a preexisting MarTech stack. Overall, it's better suited for organizations that don't already rely on an array of marketing and sales tools or make use of tools that can be better integrated into HubSpot.
Your MarTech stack is the nerve center of your revenue-generating ability.

Schedule your free consult to learn how we can build and optimize your stack, so you can grow your bottom line.
Schedule now
Pricing
Hubspot
Notably, HubSpot has a free version for those who don't need advanced capabilities. Still, the add-ons offered to bring it closer in line with Salesforce will significantly increase your monthly bill. Twelve hundred dollars a month nets you ten paid users ($120 per month for each additional), and includes predictive lead scoring, esignatures, and recurring revenue tracking. Enterprise systems will put yearly costs to around $25,000, not including additional utilization costs.
Salesforce
Salesforce is by far the more expensive of the two. Their ten users per month package run businesses $1,500 each month. A more limited "essentials" version costs $25 per user each month, while enterprises should expect to spend between $25,000 and $50,000—somewhat more for integrations and add-ons.
User Reviews
At the popular peer-to-peer tech review site, G2, both HubSpot, and Salesforce feature impressively positive scores overall. HubSpot achieves an average star rating of four and a half, based on 5,844 reviews.
With just over 10,000 reviews, Salesforce CRM's star rating is a flat four.
HubSpot received higher marks in most categories, including ease of use, setup, customer support, mobile and social features, and marketing automation. Note, though, that HubSpot's free offering may lead to extra generosity on the part of reviewers. HubSpot's focus on less advanced users may also attract reviews from users who are less scrupulous.
Salesforce, meanwhile, outperforms HubSpot in sales automation, reporting and analytics, integrations, and features.
What users liked and disliked about HubSpot
In a deep dive into G2 HubSpot user reviews, users overwhelmingly appreciated the platform's free version and overall affordability. Blogging and content marketing features received praise as well, as did its intuitive interface, and email marketing features.
Users also appreciated task reminders, the note-taking feature in accounts, email templates, and the free educational resources offered at the HubSpot Academy. Others noted the platform utility in following up on business opportunities and appreciated gamification features, which helped managers motivate sales reps.
Reporting options were a sticking point for many, with numerous complaints raised about the lack of customizability and granularity in analytics and reporting. One user, in particular, complained that, while the platform allows for the free hosting of a specific volume of marketing materials, they could not gather how many times visitors viewed such materials.
Among the most repeated large-scale issues, users found the customizability options insufficient to tackle complex, enterprise-sized accounts. Broader complaints were made about the platform's focus on B2B companies, which alienated some users whose sales cycle differed from the "Company-Contact-Deal" model.
All in all, many repeated the sentiment that HubSpot is best for smaller organizations, and users new to CRM.
What users liked and disliked about Salesforce
Meanwhile, Salesforce was highly praised for its rich and powerful features, administrative capabilities, workflow options, analytics, pipeline management, lead management, and integrations. Users reported that it aided sales management, and provided enormous value through the manual editing and customization of lead fields, and allows for granular controls and reporting.
Also appreciated were the forecasting abilities, the ability to set revenue goals, track sales quotas, and the automated tracking of deadlines.
Many found the cost of the platform prohibitively high, and some questioned why many seemingly standard features were only available in premium editions, particularly the forecasting and Einstein AI tools. Much focus was placed on the downsides of the platform's extensive customization options, with users calling the interface "busy," "dated," also comparing it to a maze. Numerous others pointed out that training is necessary to become accustomed to the Salesforce platform, but once completed, they will find the layout to obey intuitive internal logic.
Many recent reviews cited performance slowdowns, as well. Customer support was a sticking point for some as well, as the site pushes users towards self-help resources and user troubleshooting forums over ticket creation. What's more, long contracts irritated some, on top of the lack of basic CMS features like email marketing.
HubSpot
I was working for a company whose whole pipeline(including contact details) was on an excel spreadsheet. I had no budget but Hubspot free was a great way to clean up sales and digitally transform the department without breaking the bank. https://www.g2.com/products/hubspot-sales-hub/reviews/hubspot-sales-hub-review-632711
The call recording function is unmatched. If your sales team is constantly making calls, it's a great way to not only train them to do better in the future, but to review missed points, subtleties and deliverables. Review collected by and hosted on G2.com. https://www.g2.com/products/hubspot-sales-hub/reviews/hubspot-sales-hub-review-61699
If you're a smaller team looking for a marketing automation tool with basic CRM functionality without making a hefty investment, HubSpot is a great option. The free version of the CRM is scalable to accommodate a growing organization. With the additional purchase tiers available, I believe HubSpot can be a powerful tool. https://www.g2.com/products/hubspot-sales-hub/reviews/hubspot-sales-hub-review-4284610
The value for the cost with a small team (less than 10) is the best benefit. "https://www.g2.com/products/hubspot-sales-hub/reviews/hubspot-sales-hub-review-545058
Salesforce
Salesforce is being used by the whole organization, reduces the cost of sales, improves customer retention, better customer service, build more sustainable relationships, increases employee productivity. https://www.g2.com/products/salesforce-crm/reviews/salesforce-crm-review-4272830
if you never used it before .. don't start here by yourself, plan on getting help https://www.g2.com/products/salesforce-crm/reviews/salesforce-crm-review-4277464
Salesforce serves as a centralized customer database, it solves the problem of having to juggle multiple systems and excel sheets. The benefits are – streamlined collaboration, standardized customer journey, a good overview of where the customer is in the sales pipeline.
https://www.g2.com/products/salesforce-crm/reviews/salesforce-crm-review-4281510
We use it for an audit trail of communication & to upload all docs//attachments in one place. I know we customized greatly due to account structure needs re banks, but as far as I'm concerned, I like it better than any other tools I've used…and I've used a lot! (hubspot, streak, and so many I forget!) https://www.g2.com/products/salesforce-crm/reviews/salesforce-crm-review-4275875
Contact their customer service and ask for trainings in SalesForce before you go completely live. Have new employees go through the training as well as part of their onboarding process. https://www.g2.com/products/salesforce-crm/reviews/salesforce-crm-review-4275525
Our Own Final Take on Salesforce vs. HubSpot CRM
Let us conclude this comparison with a summarizing thought from our team member Nik, the Director of MarTech at McGaw.io: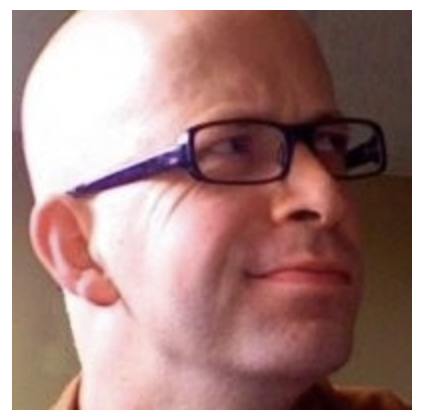 "We frequently help setup, integrate, train in, and use the CRM of both Salesforce and HubSpot. But we greatly prefer Salesforce because it lets us and our clients pick and choose the best solutions, integrate your existing stack, get exactly what you want, and grow with you.
HubSpot is great for smaller businesses, but becomes painful for larger organizations who want to integrate with their other marketing tools and business processes, or who want to keep working with their existing marketing process."