RevOps has been getting a lot of hype recently. The 2023 LinkedIn Jobs on the Rise Report, even called RevOps, is the fastest-growing career opportunity in the US. But what's with the traction for a seemingly unexplored and mysterious role? Is it just another fad? Or is the speed of the bandwagon warranted?
We invited Ahmed Chowdhury, Sr. Director of Global Revenue Operations at Data.ai, Darrell Alfonso, Director of Marketing Strategy and Operations at Indeed.com, and Deven Pearson, Director of Revenue Operations at McGaw, to debate the legitimacy of RevOps as a position.
In this episode, you'll learn about the need for clear objectives and team alignment to optimize customer interactions and minimize friction.
Key Discussion Points:
Breaking Barriers: Is RevOps the key to dismantling the silos between sales and marketing teams?
Tech Solutions: Can the challenges prompting the need for RevOps be addressed with a smarter tech stack?
Skillset for Success: Assuming RevOps is here to stay, what skills are indispensable for someone to excel in this role?
We'll also touch on the potential pitfalls of overemphasizing revenue and the crucial role of CMOs and CROs in reducing friction in customer and selling journeys. This is where RevOps can shine.
To wrap things up, we'll delve into the essential skills required for successful Revenue Operations and the impact of a well-structured team on top-line revenue.
Top Tools
Related Blog Post: How Account-Based and Opportunity Scoring Helps Your RevOps
Account-based scoring boosts B2B engagement by prioritizing high-value organizational opportunities. Paired with opportunity scoring, it shapes a data-driven sales journey. Integrated into CRM or MAP systems, advancements like Salesforce Einstein evolve this approach. Read the full post written by Deven.
Joined By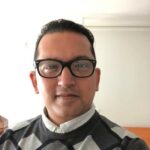 Ahmed Chowdhury, Sr. Director of Global Revenue Operations at data.ai
With over 12 years of experience in Revenue Operations, Ahmed Chowdhury has developed and executed playbooks across all Sales and Marketing functions, including key Sales Management roles. He has built a successful career in scaling mid-stage startups across the key pillars of Sales and Marketing operations for successful IPOs. Ahmed is an excellent communicator and a leader with a proven record of consistently driving results.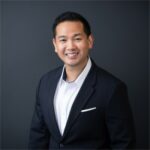 Darrell Alfonso, Director of Marketing Strategy & Operations at Indeed
Darrell Alfonso is an accomplished marketer and author of "The Martech Handbook," published by Kogan Page. Recognized as one of the Top Marketers in the US by Propolis in 2022 and a "Top Martech Marketer to Follow" by Martech Alliance in 2020, Darrell consistently demonstrates marketing expertise. He has been a keynote speaker at notable events such as the Martech Conference and Get Stacked B2B Marketing Conference in 2021.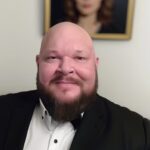 Deven Pearson, Director, Revenue Operations at McGaw.io
Deven has over 20 years of experience in cross-functional revenue operations roles. He is a process-driven revenue operator, lead management SME, and technologist who creates operational excellence for clients. Deven is passionate about process modeling and strategy and believes all optimizations must be grounded by data-backed decision-making to create scalable future-looking solutions.
Join us next time as we journey to the bleeding edge of the modern tech stack. You'll hear from real experts on how to nail your strategy, build a revenue machine, and take your sales to the next level.