I'm going to say something crazy!
Your Marketing Operations (MOPs) team is not doing enough.
Wait, don't leave!
We all know MOPs teams are some of the hardest working people in the business, but all of that talent and dedication is being held back by the silos currently built into most organizations.
It is more important than ever that marketing operations teams move more toward the center of the marketing and sales technology stack. Becoming the power users of the CDP is the best way to do this.
In this article, we'll explore five key strategies using Customer Data Platforms (CDPs) that can help address disconnects, streamline operations, and improve results for MOPs teams, the wider organization, and ultimately, the customer.
Key Takeaways
Customer data platforms (CDPs) like Segment or Amplitude provide a single source of truth for audience definitions, allowing MOPs teams to align with stakeholders and break down operational silos.
By centralizing outbound channel orchestration with a CDP, MOPs teams can standardize messaging across all channels, improving customer experience and marketing efficiency.
CDPs enable the synchronization of audience data with inbound channels, such as website personalization and targeted landing pages, ensuring consistent messaging across all customer touchpoints.
CDPs allow for the creation of custom conversion events and the routing of data to pre-configured destinations, improving marketing accuracy and efficiency.
By centralizing data governance with a CDP, MOPs teams can have better control over data accuracy, reporting, and targeting in downstream applications.
Understanding the Disconnect in Marketing Operations
Marketing Operations (MOPs) teams are the backbone of any successful marketing strategy. They juggle multiple responsibilities and work across various platforms to deliver results. However, they often find themselves limited to three main realms:
Marketing Automation
Customer Relationship Management (CRM)
Analytics
While these areas are essential, this structure can cause teams to have a narrow perspective of the overall marketing ecosystem. In particular, this limited viewpoint can lead to disconnects in key areas such as:
Paid marketing channel management
Data Management Platform (DMP) and website personalization
In-product messaging
Outbound sales messaging platforms
These disconnects are not just operational hiccups. They have far-reaching implications that can undermine the effectiveness of the MOPs team and the larger marketing effort. Among the most significant consequences are:
A lack of orchestrated customer messaging across channels leads to inconsistent brand experiences.
Minimal insight into overall marketing performance, making it difficult to optimize strategies and justify marketing spend.
An inefficient operating model in marketing with redundant roles, resulting in wasted resources and decreased morale.
Disconnected operations across marketing and sales, hampering the organization's ability to drive revenue effectively.
The fallout from these disconnects can be profound, impacting not only the MOPs team but also the wider organization and its customers. Negative effects can include:
Bad customer experience due to inconsistent or irrelevant messaging.
Bloated marketing spending as a result of inefficient operations and ineffective strategies.
Unhappy team members who feel their efforts are undermined by operational disconnects.
Unreliable reporting makes it difficult to make informed decisions or demonstrate the value of marketing efforts.
Does this apply to my particular business or field?
It's worth mentioning that my perspective is more enterprise-leaning, meaning organizations with a full marketing operations team that works best with centralized management.
If you're just getting started with a CDP and not sure who should own it, read our Segment Owner article from my colleague Scott Wilson. The article features Segment CDP but can be adapted to fit your situation.
Centralize Audience Management within the CDP
Today, there are various places where customer audience definitions are being managed.  Generally, there is a manual audience governance layer where multiple teams attempt to align those definitions and ensure they are targeting appropriately across all communication channels. In reality, there is a severe lack of alignment here, and this is something the organization is constantly challenged with.  
CDPs provide a single source of truth for audience definitions.
By implementing audience rules within a CDP like Segment or Amplitude, the MOPs team has a single source of truth that they can align with stakeholders on. These user-friendly tools also make it easy to communicate what is set up in the system today by reviewing audience definitions directly with the platforms.
The tools have audience (segment) builders very similar to those used in all the common MAP platforms, so it is something that the MOPS team should be able to adjust to easily. By moving more into the center of the stack, the MOPs team also has more insight into the holistic customer profile and also can start to influence much more across the organization as they start to break down operational silos.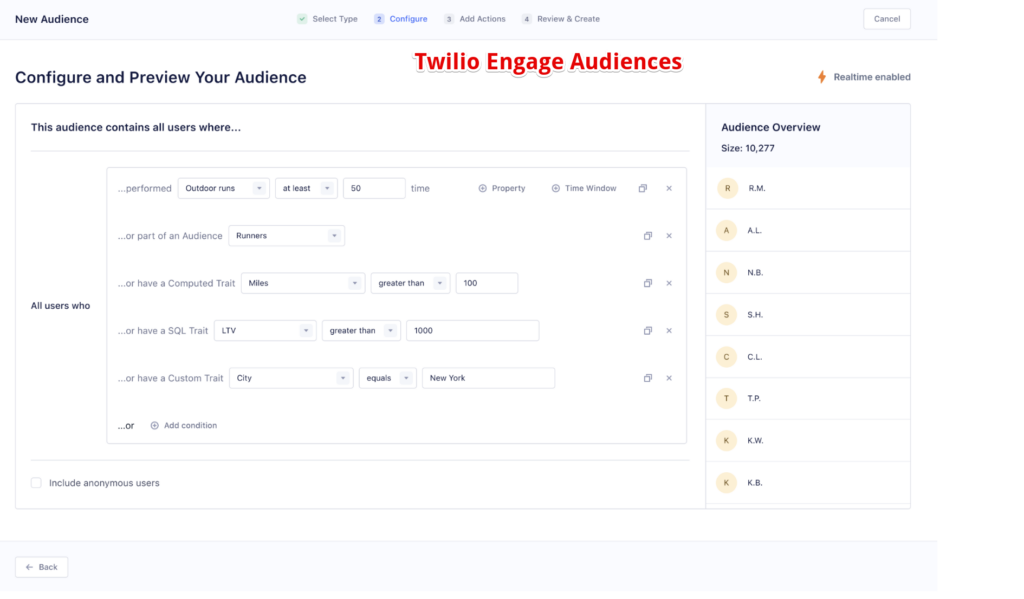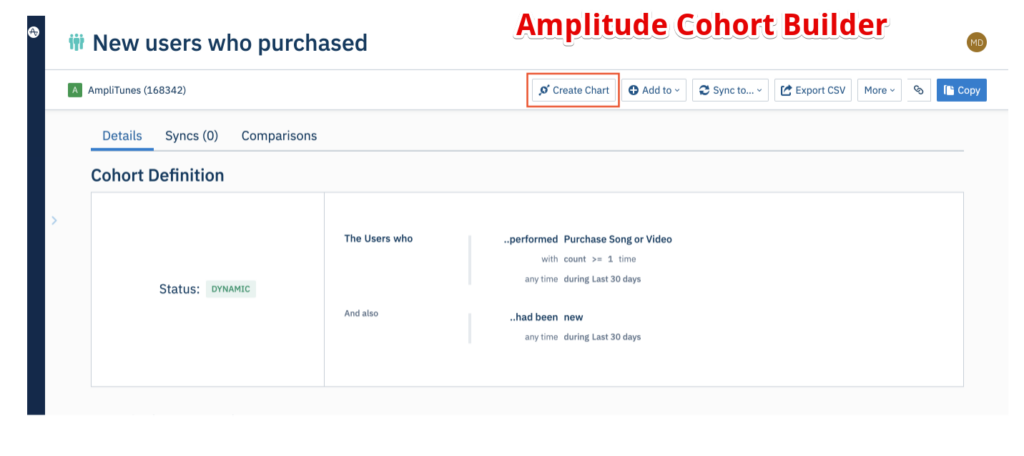 Align All Platforms Sending Outbound Messages (email, SMS, sales)
Today, similar to audience management, marketing operations teams are behind the curve and struggling to ensure that customer messaging is consistent across all outbound channels as new data is generated and audience membership shifts continuously.
Key channels include email, SMS/MMS, and sales plays. Within these channels, there are commonly multiple platforms being leveraged, making this a very tough exercise. 
A common example I have seen:
Marketing automation platform sending emails and SMS
Sales email tool (Outreach, Yes Ware)
IT managed SMS platforms like Twilio
SFDC – Outlook-managed sales messaging
Renewals team using SendGrid for transactional and promotional messaging
Product marketing using a separate email tool
It goes on and on
By centralizing outbound channel orchestration with a CDP, MOPs teams can standardize messaging across all channels, improving customer experience and marketing efficiency.
Both Twilio Engage (once called Segment Personas) and Amplitude CDP allow you to connect your audiences, referred to as cohorts in Amplitude, to a large set of prebuilt destinations. As contacts move in and of these audiences, the CDP will automatically update those destinations with the new information required to add/remove from the operational settings being managed by each channel.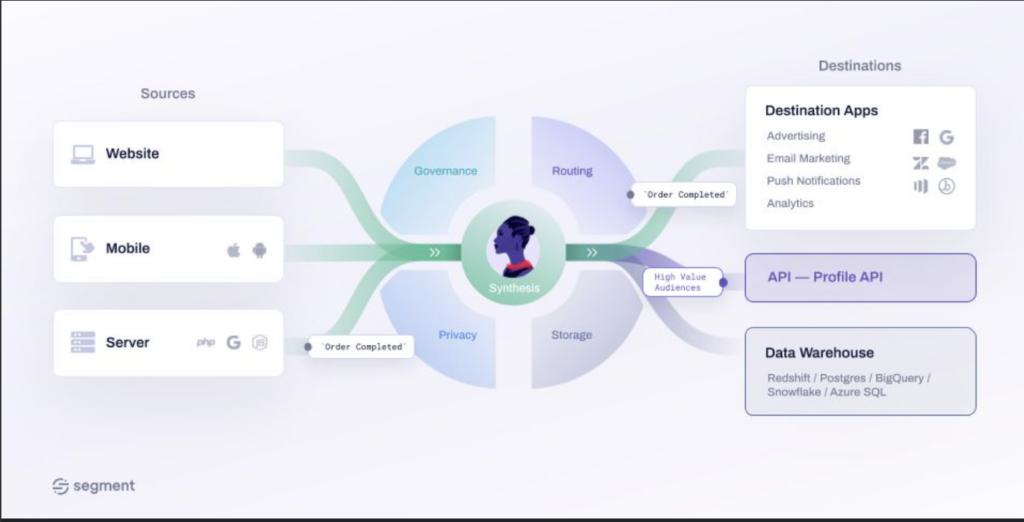 By inserting the MOPs team into this layer of the tech stack, a marketing organization can ensure much more standardization across all channels, even if siloed teams manage those channels.
CDP gives MOPs a great opportunity to be the glue that marketing needs to deliver a well-connected customer experience.

Wondering which tools are best for the job?​
Visualize how your stack of tools works together.
Improve your marketing, and optimize your budget.
Align Inbound and Outbound Channels
We talked about how outbound channels are being managed above, so now let's review how those channels are generally connected to all the inbound channels. Inbound channels may include:
Website personalization
Targeted landing pages
Chatbots and inbound routing tools (Calendly, Chilipiper, etc.)
Paid display (Facebook, Google, Linkedin, etc.)
With these channels, your customers are either looking for you by directly getting to your website or are being driven to your site through third-party channels.
When they reach your site, you want to make sure that the messaging they are seeing is aligned with any outbound communications (email, text, phone calls) they might be receiving around the same time.
Without a centralized operational process managed in a connected CDP, the MOPs team has to work with various teams like digital marketing, channel marketing, field marketing, third-party vendors, etc to ensure that similar targeting rules are used across all applications.
This is basically impossible and if you are not a very small company this is 100% not happening.
This is where MOPs can start to make a difference and prove they are worth every penny.
CDPs enable the synchronization of audience data with inbound channels ensuring consistent messaging across all customer touchpoints.
Segment, Amplitude, and others are great at enabling simple integrations to the platforms above that sync audience data, usually in the form of a (T/F) boolean field, to key inbound destinations. A great example would be as follows.
You have two audiences set up:
Started Trial
Started Paid Subscription
You are running email promotions as well as personalizing key pages on the website and also running a Google retargeting campaign trying to push users back into the trial.
By using a cool product like Twilio Engage, you can capture that subscription event and then automatically perform actions: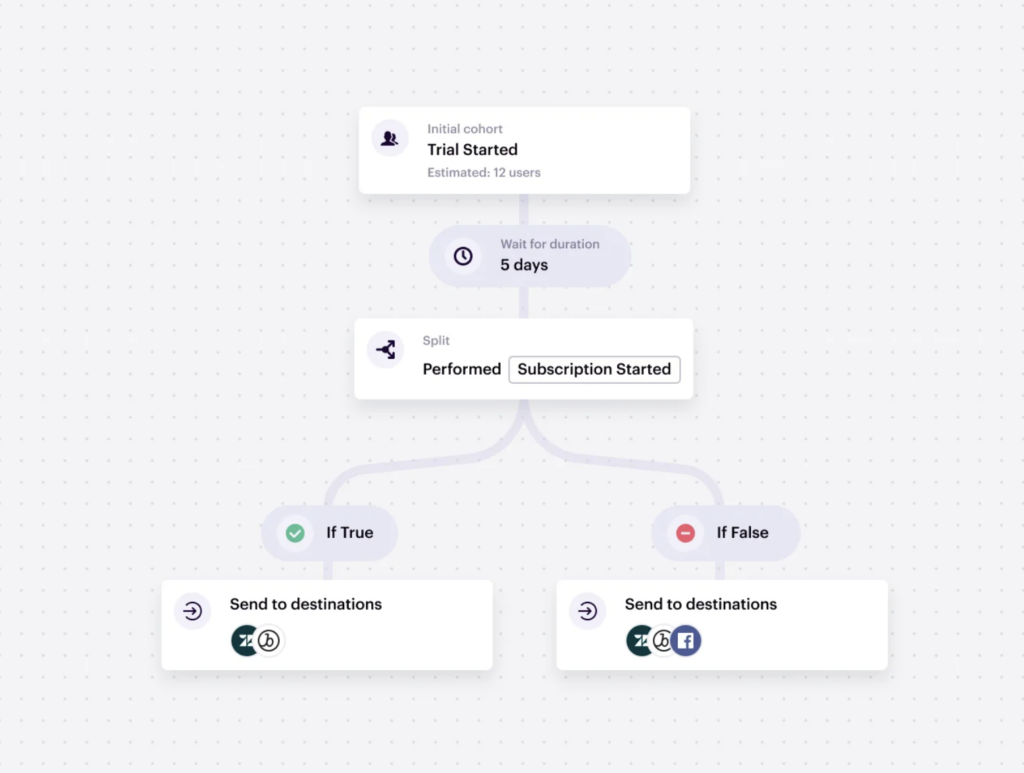 Remove from Google Retargeting campaign
Remove from the trial web personalization campaign
Remove from the trial email nurture
Add to onboarding email nurture
Trigger in product messaging flow
Add to onboarding web personalization campaign
All of that would generally take a lot of effort and 6 separate steps to manage, but when MOPs have mastered the art of stitching together the full customer experience and are aware of all touchpoints in the journey, magic happens.
Send Standard Conversion Data to All Ad Destinations
Today, if you have a conversion metric you want to track on Facebook, Google, Linkedin, etc, you are generally using a client-side tracking process unique to each channel and are limited to a page view or on-page event activity captured in the browser.
This can be cumbersome to maintain standards across various platforms when things change, an update needs to be made in multiple places. Generally, this is also managed by disparate teams that are not 100% aligned and causes a lot of operational challenges.
Another gap is that it is usually not possible to set your conversion metrics to an event aligned with your CRM or Marketing Automation Platform (MAP) platform. An example of this would be opportunity creation. This is a server-side event that would need to be sent to those channels. This is tricky for MOPs to manage without a CDP.
CDPs make an immediate impact by sending custom conversion data to pre-configured destinations, improving marketing accuracy and efficiency.
We are implementing custom conversion events for many of our clients right now through custom destinations. This allows you to leverage server-side data (MAP, CRM, Database, etc) captured in your CDP for conversion events.
For instance, you can establish custom data sources in Segment which essentially act as webhook endpoints that ingest data you send to them. From there you can perform any transformations or enhancements to the data and then bring it all together to create custom conversion events.
This is where the power of a CDP really shines – once you're actively ingesting custom data, you can route that data to any of your other pre-configured destinations as well. CDPs typically can also do server-side conversion tracking out of the box. This can increase your ad efficiency and save you time on implementation.
This really helps with two things:
A single place where these conversion rules are managed
More accurate conversion events that can be customized based on any sales process.
The goal should be that campaign targeting can be adjusted based on a real success event for your business, not just a form submission.
This data can also be used to create lookalike audiences within each platform to help you target contacts/accounts that are similar to your customer base.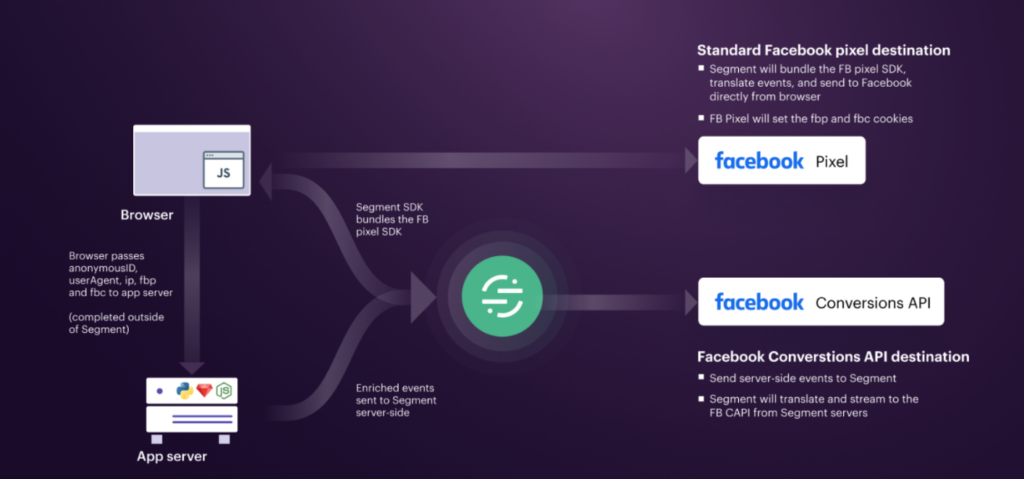 Ensure Clean Data Is Being Captured Everywhere
In most organizations, the marketing operations team is responsible for creating certain reporting for the marketing team such as attribution, funnel analysis, journey analytics, etc. This reporting is dependent on clean data being passed into the system from a multitude of places and the MOPs team has little to no control over what is passed to their system.
MOPs data governance normally revolves completely around the MAP and for data sources like in-product, web activity, social, mobile app, etc, there are other teams responsible and it takes a lot of work to fix any data issues that arise in the reporting.
If non-standard data shows up and it's not generated by a MOPs-owned asset or system, it might take months to really resolve the issue. By the time the data is updated, it's 2 months later and no one cares about the reporting anymore!
By centralizing data governance with a CDP, MOPs teams can have better control over data accuracy, reporting, and targeting in downstream applications.
CDPs can make this much easier by creating a centralized place where all events/attributes being captured can be standardized before flowing to downstream platforms. Segment has a tool called Protocols that is designed to do this.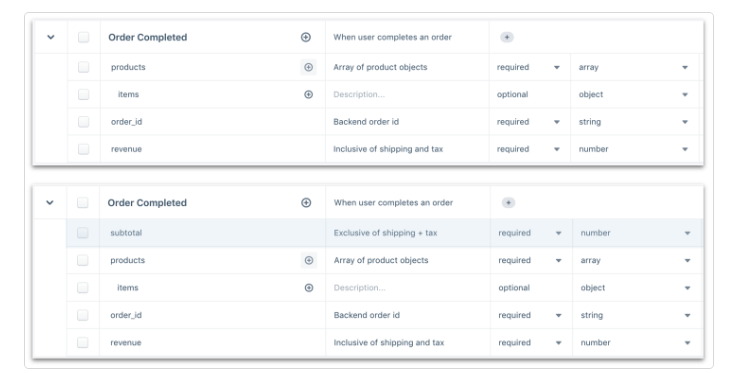 Using a centralized tracking plan setup within Protocols allows MOPs to have an eagle-eye view of all the non-standard data coming into the system and to create rules for what to do with that data.
This is very similar to what MOPs teams are used to doing within a MAP, but this broadens that responsibility out to all data coming in and opens it up to digital/product event data that MOPs generally have no access to.
By moving into the center of the stack and applying data governance, the MOPs team is able to really stake a claim to the entire data infrastructure and can have much more control over the accuracy of reporting and targeting in downstream applications.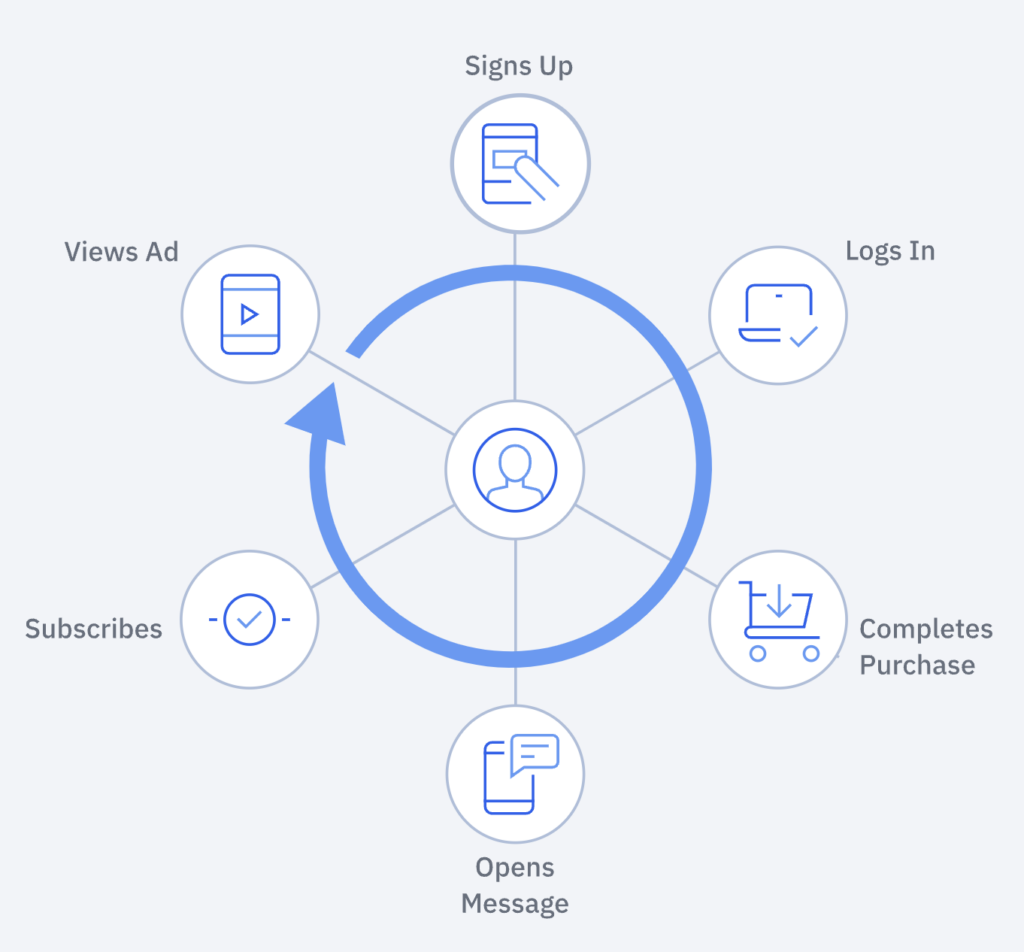 Next Steps for Your MOPS Team
There are tons of benefits for marketing operations teams to step more into the world of CDP. The old days of MOPs teams living inside MAP, CRM, and reporting platforms need to end and those key people with operational mindsets are missing from the IT-controlled data infrastructure that is being built into most companies.
As you continue your journey to enhance your CDP knowledge, we have resources for you that we've written or built based on our own experience implementing tech stacks for some of the best marketing teams out there.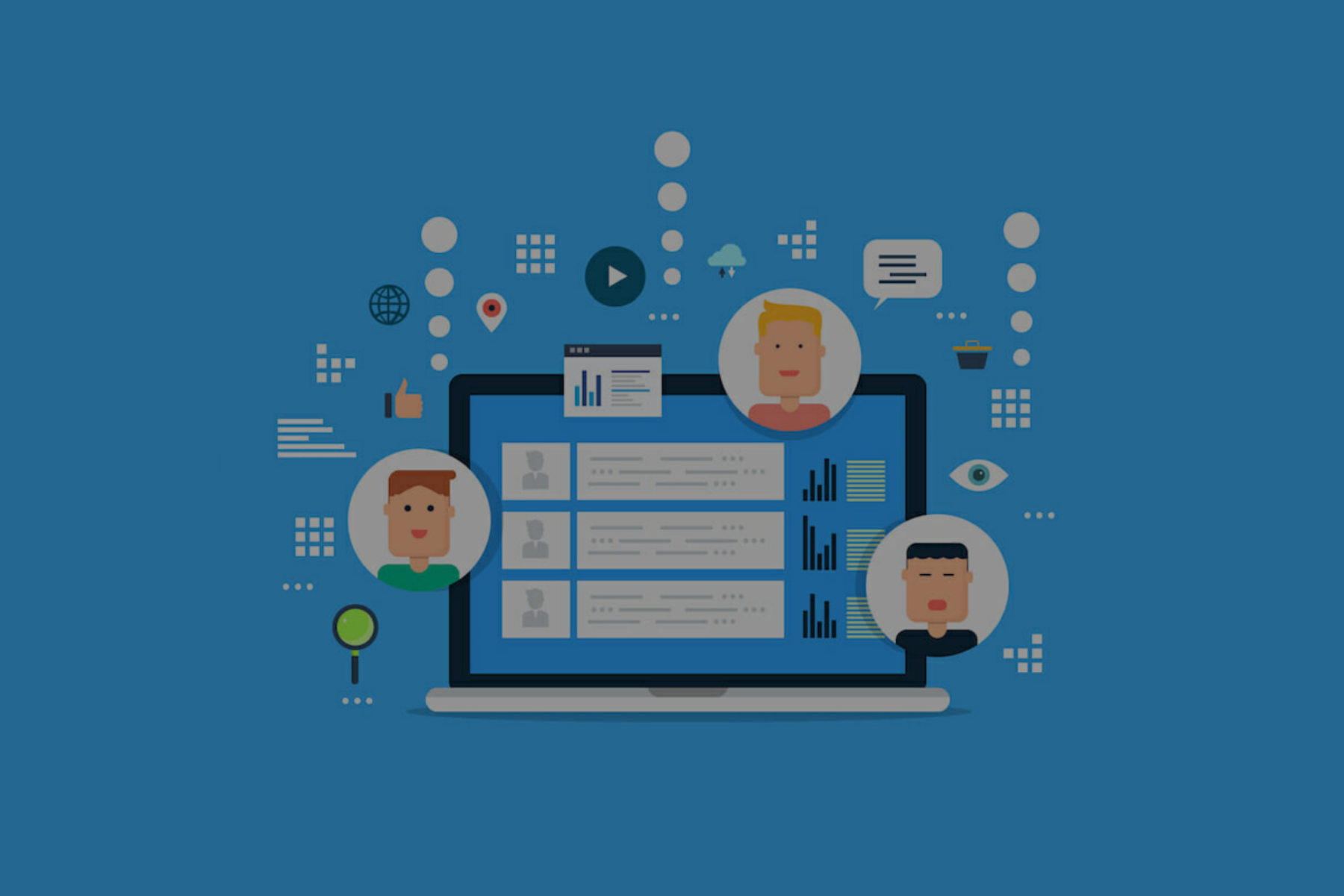 How Customer Data Platforms are
the Marketers Data Lifeline, or should we say Pipeline?
Learn how you can improve your customer identity attributes, track
key stages of the customer journey, and retain context from one tool to another.