From the beginning, McGaw.io's mission has been to help our clients realize their customer data is their most valuable asset. We've always found new ways to deliver measurable results through custom data tracking, marketing infrastructure, marketing automation, personalization, or full customer journey optimization.
As we've evolved, our team has focused on giving customers the right tools to engage their customers across channels with automated experiences that maintain a human touch. That means having a good foundation of customer data, tied with excellent marketing infrastructure and advanced analytics.
As we continue evolving to the next stage of our mission, we're excited to announce an agreement to acquire Bard Analytics, a leading provider of Business Intelligence, Analytics, and Customer Data Infrastructure consulting.
Together, Bard Analytics and McGaw.io will be even better equipped to help companies truly understand their customers, their needs, and their purchase behaviors through advanced analytics. With this new partnership, McGaw.io will be able to expand its service offerings to include Business Intelligence services for Looker, Tableau, PowerBI, Chart.io, and more.
Bard Analytics will also bring robust implementation and analyst experience with tools like Amplitude, Mixpanel, Google Analytics, and more.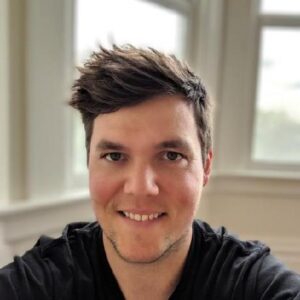 Jake Peterson, CEO of Bard Analytics, the first employee at Segment.com (acquired by Twilio inc), and Segment's former VP of Customer Success will join as our VP of Analytics.
He is a strong leader who can support McGaw.io in building our Business Intelligence team and analytics offering.
This acquisition bolsters our ability to help our clients truly understand their customers and engage them personally in real-time, further strengthening their competitive advantage. And with businesses transforming their marketing, sales, and digital experiences faster than ever, this acquisition is perfectly timed to support our fast-growing customer base better.
We cannot express the excitement we have to welcome the Bard Analytics team and customers to the McGaw.io family.