Newsletters are a cornerstone of every online marketer's toolbox as they happen to be one of the most cost effective marketing channels. The benefits  of an established newsletter can be significant for any business as it allows you to reach a wider and more engaged audience. It's no wonder that every company from Facebook to your local pizzeria has kicked off an email marketing program.
As Executive Director of Orlando Tech, I'm obsessed with figuring out how to grow our reach through our newsletters and amplify our message. We grew our newsletter from 0 subscribers to over 3,000 in a few short months, and I want to share some of the tools that made that possible.
I'm assuming you're already pumping out amazing content and have lead generation forms sprinkled all over your lovely website. With that in mind, I'm going to stay away from the more obvious ways to grow your subscribers and instead give you 3 tools to dominate your newsletter growth.
Zapier
Zapier is an automation tool that integrates hundreds of different saas platforms, allowing you to connect your favorite saas platform of the day. I consider Zapier one of the most versatile tools in growing your newsletter. There is one particular combo that will help you grow your email list while utilizing your own inbox leads:connecting/zapping Gmail with MailChimp (AWeber).

I treat everyone that emails me at Orlando tech as a lead and I've set up Zapier so that if I respond to email, that contact is automatically added to our newsletter. What I love about this simple trick is that you'll never forget to add someone to your mailing list.
Snip.ly
Snip.ly is a link shortner that also doubles as a lead generation tool, helping you drive traffic to a website or newsletter. When paired with a social sharing suite like BufferApp/Hootsuite, Snip.ly makes a killer combo for distriubting content from around the web and bringing those readers back to your website.
We use Snip.ly on all of our external links, so no matter where or how these links get shared, there's always a call to action back to our website to encourage people to sign up for our newsletter.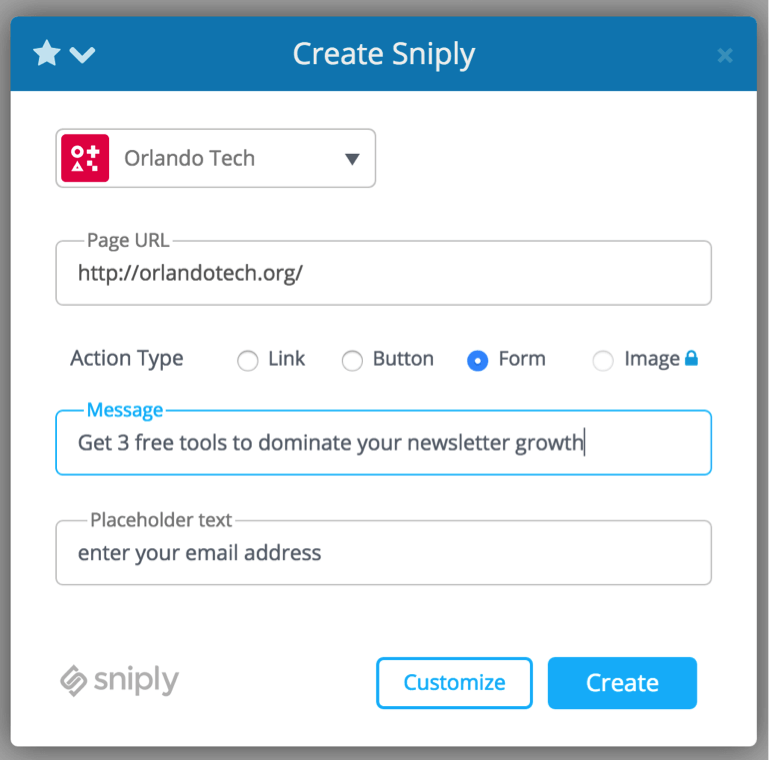 Twitter Cards
Twitter has a neat feature allowing you to create lead generation cards from a tweet. The great thing about Twitter Lead Generation Cards is that it makes it easy for people to engage with your business without having to fill out a form or leave Twitter. As soon as someone clicks on your call to action, you gain instant access to their email address and can add them to your email marketing platform of choice.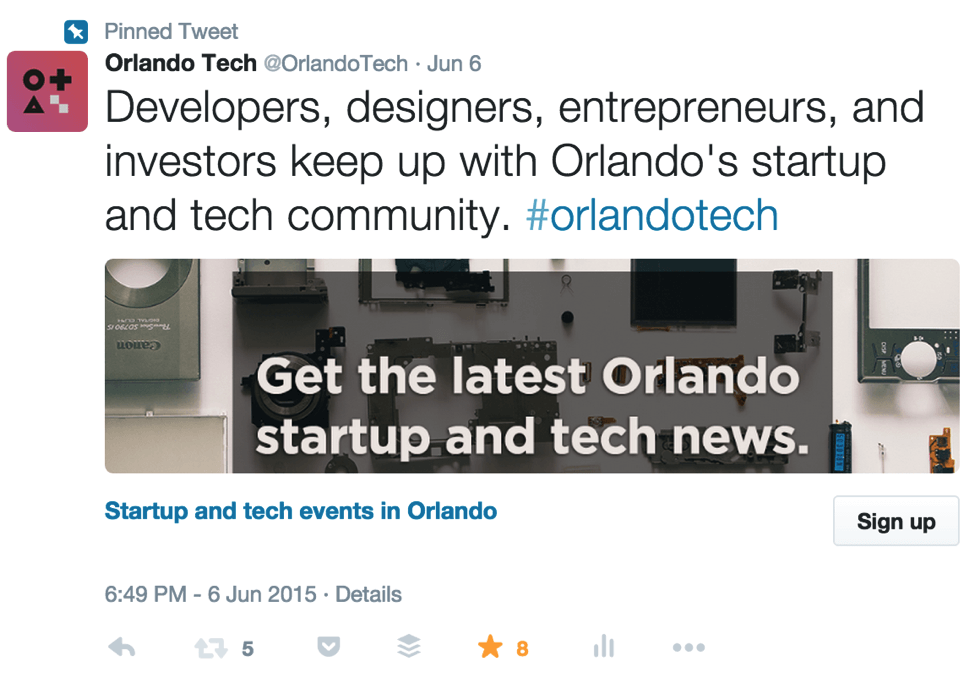 Want an in-depth walkthrough on how to implement these tools yourself? Attend my McGaw.io webinar 3 Tools to Dominate Your Newsletter Growth on July 14th at 1:00 PM EST / 10:00 AM PST by registering with the form on this page.  See you there!