Get Clean Data
Your analytics is set up and your team has used it. But you lack data you can actually act on, or you do not trust your data. You know there are issues, but you do not know how to identify them, let alone fix them. That's OK. It's not your job to be an analytics expert.
It is our job. As an expert analytics agency, we run in-depth audits to establish analytics data that is clean and trustworthy. We make sure you understand how the data works and how you can best put it to use. We help you get marketing data that clearly tells you where to go. And when we are done, you'll have the option to hire us to execute on the recommendations for you, too.
Tools We Audit for You
We are a Technology Partner of the best analytics tools. We have put in the time and effort to validate them, so you don't have to. Now we'll audit how you use them, making sure you are getting your money's worth.








Analytics Audit Deliverables
You need actionable recommendations for your analytics that come tailored to your business and marketing goals.
That's exactly what you'll get.
Our job is to get your data cleaned up so you can improve your marketing. We want you to grow your business or career.
Your analytics audit will be delivered as a comprehensive report that's easy to understand, yet has a deep level of detail. We will teach you which features and reports you've been missing out on. The audit will consist of recommendations specific to you, your team, and your business.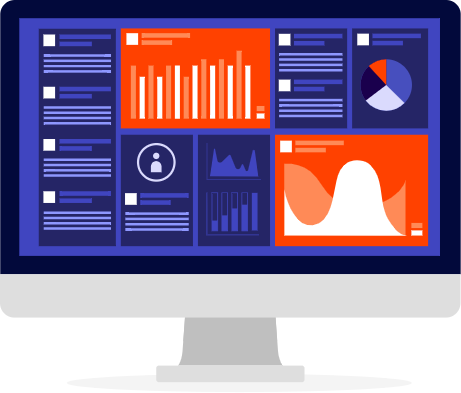 Best Practice for Impactful Metrics
When we audit your metrics and KPIs, we consider your current marketing strategy and goals. Below is a very short list of sample questions we answer in the marketing strategy section of your analytics audit:
How do you create demand?
What is the KPI of demand?
What are the roles of your individual channels?
Are your account-based sales tied to marketing channel effectiveness?
Have you been measuring and improving your funnel?
How data-driven is your marketing strategy?
What marketing automation do you have in place for converting visitors?
How accurate is your marketing channel attribution?
How does your weekly reporting drive action?
How do you reuse data across the customer experience?
The McGaw.io Process

Discovery
Right now, without confidence in your data, we can say with certainty that you're throwing money out of the window. To fix that, we start off with an in-depth discovery phase where learn the nitty-gritty details about your marketing strategy and team.
The goal is to find pain points — and the best way to solve them — so you can level up your marketing analytics.

Audit
You need a strong marketing data foundation. So once we know enough about your marketing and team, we dive in to test and check extensively. We'll find your analytics flaws and opportunities that make every minute and dollar you put into your marketing go much further.

Presentation
We deliver our findings to you one-on-one and make recommendations. Analytics and audits only have value when acted on, so we make sure you understand the steps required to implement the recommendations. And if you want or need help with any or all of the implementation, we can do that, too.
Get your in-depth and actionable analytics audit from an amazing analytics agency