You have an amazingly valuable product or service. Your customers love you. You're extending an amazing offer to new prospects. And yet, your online campaigns linger with little or no action. How can this be? Brian Massey and Dan McGaw are going to show you how to fix this. In this webinar, you will learn proven techniques for diagnosing and fixing a disappointing digital campaign, saving your credibility, and growing sales. How to approach solving your conversion rate woes.
Why landing pages are so critical to digital campaigns
What kills digital campaigns from the start
How to narrow your design ideas to the ones that will work
How to manage helicopter executives and well-meaning agencies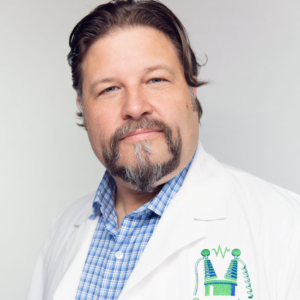 Presented by: Brian Massey, Conversion Scientist at Conversion Sciences
Brian Massey calls himself a Conversion ScientistTM and he has the lab coat to prove it. The company he founded in 2007, Conversion Sciences, was one of the first agencies focused exclusively on website optimization.
Brian has learned what works on the web through thousands of website tests. He has seen it all.
His rare combination of interests, experience and neuroses was developed over 20 years as a, computer programmer, corporate marketer and entrepreneur.
Brian is the author of the Amazon Marketing best-seller Your Customer Creation Equation.
Brian trains marketing teams at companies like IBM. He has spoken at UT Austin, Texas A&M and Baylor. He performs at conferences including Internet Retailer, Direct Marketing Association, Content Marketing Institute and InfusionCon.
He created the highly regarded blog The Conversion Scientist blog, and has columns at online magazines ClickZ.com, Search Engine Land, Marketing Land and the Content Marketing Institute.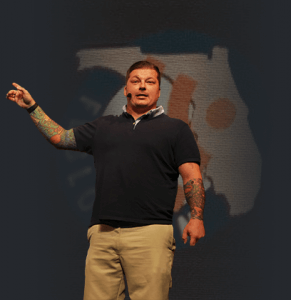 Hosted by Dan McGaw, CEO of McGaw.io
Dan McGaw is an award-winning entrepreneur and speaker. He is also the Founder and CEO of McGaw.io, an analytics and growth consultancy that helps product and marketing teams get data driven and optimize their businesses. Coined as one of the original growth hackers, he has led the teams at Kissmetrics.com and CodeSchool.com. In 2015, Dan was selected to be a United States Ambassador of Entrepreneurship by the United State State Department, where he had the privilege to advise universities, governments and private corporations on how to build entrepreneur ecosystems.