The Ultimate Marketing Technology Stack by McGaw.io
With over 8,000 marketing tools on the market today, how are you meant to decide which one is right for you?
In this ebook, I'm going to share my personal collection of tools—otherwise known as the "Ultimate Marketing Technology Stack."
These tools have been used to drive record-breaking growth for my company, McGaw.io, and my clients, including Real Thread, Frame.io, ForksOverKnives.com, and Eventbrite.
This marketing stack is the best one out there for marketers interested in achieving record-breaking growth.
I'm going to go through each of the tools that make up my stack and explain why they deserve your attention. I will also keep this ebook up to date with new tools I like, love, and envy.
Finally, I'll also go through real-world examples that detail exactly how we used the Ultimate Marketing Technology Stack to deliver amazing customer experiences for Real Thread.
What you'll learn from this ebook:
How to setup a maintenance-free MarTech stack that lasts
How to create deep personalization in your marketing communications
How to collect the clean, valid data your business needs to make fast, effective decisions
How to save money by selecting the right tools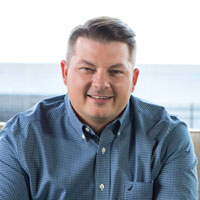 About the Author
Dan McGaw is an award-winning entrepreneur and speaker. He is also the Founder and CEO of UTM.io and McGaw.io, an analytics and growth consultancy that helps product and marketing teams get data-driven and optimize their businesses. Coined one of the original growth hackers, he has led the teams at Kissmetrics.com and CodeSchool.com. In 2015, Dan was selected to be a United States Ambassador of Entrepreneurship by the United States State Department, where he had the privilege to advise universities, governments, and private corporations on how to build entrepreneur ecosystems.