Overview
With 7,000+ tools to choose from, marketers are struggling to know which tools will work best for their business. Cut through the nightmare of choice with our Ultimate Growth Marketing Stack, proven to work seamlessly together to turn leads into conversions at scale.
In this webinar, Dan McGaw, CEO of McGaw.io, will share his ultimate marketing technology stack which has been proven to turn leads into conversions at scale. Whether you're currently evaluating your stack or just looking to add a new tool to the mix, we know this webinar will be helpful.
You'll learn how to:
Integrate your stack quickly

Get maximum impact and minimum effort

How to use data enrichment to acquire customers

Build lead scoring automation

How to progressively profile your users or customers

Improve reporting across your enterprise

Personalize every experience for your customers.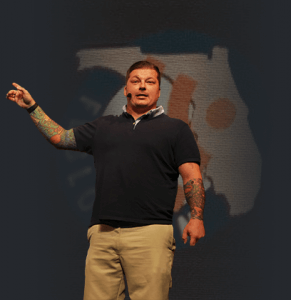 Presented by Dan McGaw, CEO of McGaw.io
Dan McGaw is an award-winning entrepreneur and speaker. He is the Founder and CEO of  McGaw.io, a marketing tech stack and analytics consultancy that helps companies convert and retain more customers. Coined as one of the original growth hackers, he has led the teams at Kissmetrics.com and CodeSchool.com. In 2015, Dan was selected to be a United States Ambassador of Entrepreneurship by the United State State Department, where he had the privilege to advise universities, governments and private corporations on how to build entrepreneur ecosystems.