You'll walk away armed with knowledge about:
What tools and tactics you should focus on right now

Ways to responsibly cut costs on unnecessary technology

Key lessons MarTech leaders have learned during this economic down

What choices you can make today to protect your MarTech stack for the future
Overview
Make sure your marketing tech stack stays safe while keeping costs down, it's vital you understand the changes happening. You will also have the opportunity to trim the fat on your marketing tech stack to protect both it and your finances from taking a hit. 
The New MarTech Era witnessed hundreds of tools being invested in less. Staffing and resources are reduced across the board and they will not be able to keep up with future innovation. 
In this webinar, Dan McGaw, CEO of Effin Amazing, will host a roundtable discussion with MarTech leads from across the world — designed to help your business make smart technology decisions right away.  
Join Dave Wisdom from Exponea, Jason Widup from Metadata.io, Puneet Vaghela from Adzooma, and Dave Paprocki from Metarouter for this rare discussion. 
Presented by: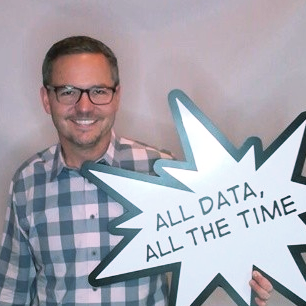 Featuring Jason Widup,VP of Marketing @ Metadata.io
Jason's current challenge is to drive 3x growth via marketing for a Series A martech company in the demand generation platform space, Metadata.io. He's held marketing leadership roles at established saas companies like Tableau, Workfront, Getty Images, and Microsoft. Jason uses his extensive background in operations, data and analytics to guide his approach to marketing, focusing on the most efficient ways to drive quality demand. Jason lives in the Pacific Northwest just outside of Seattle with his wife and two teenage children.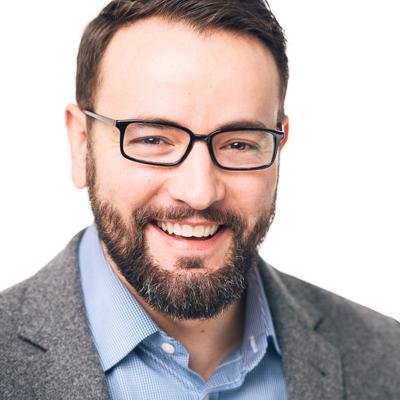 Featuring Dave Wisdom, VP Solutions and Strategy at Exponea
Tech lover since I programmed my Atari 2800XL as a kid, I've worked as a DBA, analytics consultant, and as a marketer in some form since 2006. I've been working on designing complex software solutions to thorny B2C marketing problems since 2012 (ExactTarget/Salesforce, Braze, Blueshift), before most recently joining Exponea in March 2020.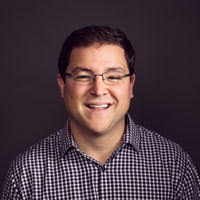 Featuring Dave Paprocki, Head of Partnerships and Growth at MetaRouter
I've recently joined MetaRouter as the Head of Partnerships and Growth after spending 2 1/2 years building a digital marketing agency. Previously, I've lead the charge in building lean and mean growth machines within companie
s such as Oracle, dotloop (acquired by Zillow), Hobsons and
Astronomer.io
.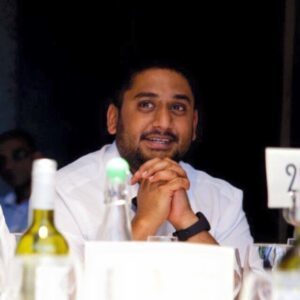 Featuring Puneet Vaghela, Head of Innovation at Adzooma
Puneet Vaghela (aka Pun) has worked in the digital
marketing industry for over a decade, starting his career as an accidental SEO on the Supernanny Website, and teaching himself about all aspects of SEM whilst working across Omnicom Media Group (OMG)  on a number of high profile clients, including Nissan, HSBC, Starbucks, Sony Entertainment and Volkswagen. Before becoming Head of Search at PHD Media in London, Pun won several awards for his out-of-the-box approach to SEM. He left OMG in May 2019 to start his own consultancy company and has been working with Adzooma since June last year as their Head of Innovation, helping the development of the product and using his industry-wide experience to help them navigate
the agency waters. Moving forwards, Pun hopes to make the digital industry a more sustainable and efficient industry through the use of automation and knowledge.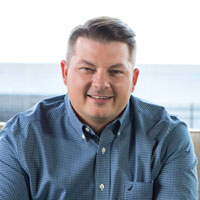 Hosted by Dan McGaw, CEO of UTM.io and Effin Amazing
Dan McGaw is an award-winning entrepreneur and speaker. He is the founder and CEO of Effin Amazing, a marketing technology and analytics agency, and the creator of UTM.io, a campaign management, and data governance tool. Named one of the godfathers of the marketing technology stack and one of the original growth hackers, Dan has decades of experience in digital marketing, technology, and analytics. (His team won't let him take this out even though he says it makes him sound old.)
Before founding Effin Amazing, Dan succeeded Neil Patel as the head of marketing at Kissmetrics. He was the first employee at CodeSchool.com, taking the company from $80k MRR to $400k MRR in revenue in just over a year and setting them up for success and their eventual acquisition by Pluralsight. As a volunteer for the SPCA and Orange County Animal Services, Dan used his marketing technology expertise to help 12,000 animals get adopted.