Overview
Customer retention is critical in determining your business success. Understanding your churn rate – the percentage of your subscription- or service-based subscribers who discontinue their subscriptions – is the first step in improving your retention to churn ratio.
Unfortunately, there's not a widely adopted set of best practices to follow when it comes to systematically keeping customers from walking out the door. This is where we can help!
In this exclusive webinar with McGaw.io's Dan McGaw and SaaS growth expert and founder of Brightback, Guy Marion, will show you proven strategies that have helped 300+ subscription businesses drastically reduce their churn rates.
If you are looking to increase your customer retention rates, this is one webinar you will not want to miss!
You'll learn:
The economics of acquiring new customers vs. keeping existing ones
How to define your onboarding success
How to retain your subscription-based customers
Customer retention ownership and organizational strategy
The blueprint to retention success
Presented by:
Presented by Guy Marion, Brightback CEO 
Guy brings unique SaaS growth, product, and sales experience, from launch to $100M ARR to IPO. Prior to founding Brightback, Guy was an Entrepreneur In Residence (EIR) at Matrix Partners, Autopilot COO, Zendesk Head of Online Sales, CollabNet VP & GM, and CEO/growth at Codesion (acq. by CollabNet, 2010). He has a Ph.D. in natural sciences, and enjoys hiking, sailing, and hanging with his wife and two kids.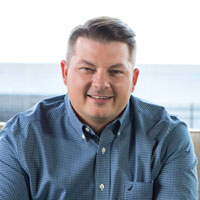 Hosted by Dan McGaw, CEO of UTM.io and McGaw.io
Dan McGaw is an award-winning entrepreneur and speaker. He is the founder and CEO of McGaw.io, a marketing technology and analytics agency, and the creator of UTM.io, a campaign management, and data governance tool. Named one of the godfathers of the marketing technology stack and one of the original growth hackers, Dan has decades of experience in digital marketing, technology, and analytics. (His team won't let him take this out even though he says it makes him sound old.)
Before founding McGaw.io, Dan succeeded Neil Patel as the head of marketing at Kissmetrics. He was the first employee at Code School, taking the company from $80k MRR to $400k MRR in revenue in just over a year and setting them up for success and their eventual acquisition by Pluralsight. As a volunteer for the SPCA and Orange County Animal Services, Dan used his marketing technology expertise to help 12,000 animals get adopted.