The traditional sales-led approach is being replaced by a product-led growth (PLG) strategy, which brings its own opportunities and challenges.
Understanding how to effectively implement PLG, especially when it comes to engaging enterprise customers, is still a complex process for many businesses. Have you ever wondered how top industry leaders consistently keep their customers engaged and loyal?
Join our host, Dan McGaw, CEO of McGaw, and experienced leaders Aaron Bird, CEO of Inflection.io, Laura Schaffer, VP of Growth at Amplitude, and Francis Brero, Chief Product Officer at MadKudu, as they discuss the influence of PLG on sales processes, its impact on customer relationships, and how product analytics can enhance a PLG strategy.
By attending this panel, you'll learn:
The impact of PLG on lead qualification and deal closure.
Strategies for balancing the needs of free trial users and paying customers.
The importance of product analytics and data-driven approaches in PLG.
Overcoming challenges when implementing PLG in enterprise entities.
The future of PLG and how emerging technologies like AI, ML, and low-code solutions are shaping the industry.
Don't miss out on this chance to learn from the best in the industry.
Presented by


Hosted By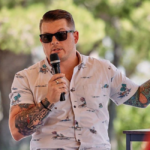 Dan McGaw, CEO of McGaw.io
Dan McGaw, an award-winning entrepreneur and speaker, is the fat head behind McGaw.io, a tech stack and martech consultancy. Known as one of the original growth hackers, he led marketing at Kissmetrics.com and got CodeSchool.com acquired for $36m.
Joined By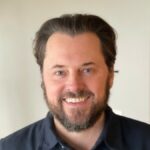 Aaron Bird, CEO of Inflection.io
Aaron Bird is the CEO of Inflection.io, a marketing platform for the modern data stack. Previously, Aaron was SVP of Product for Marketo, where he was part of the Executive Leadership Team and ran Global Product Management and UX, ending in the $4.7B acquisition by Adobe. Before Marketo, Aaron was the Founder & CEO of Bizible. On the weekends, Aaron enjoys spending time outside in Seattle with his family.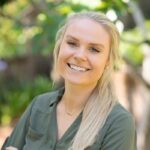 Laura Schaffer, VP of Growth at Amplitude
Laura is the VP of Growth at Amplitude. She also founded and led the Product Growth team at Twilio and was a Product and growth leader at Rapid and Bandwidth. She advises pre-seed to Series B companies in Growth & PMF and is also an angel investor. She lives in Marin with her family and is a Bay Area native.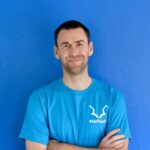 Francis Brero, Chief Product Officer of MadKudu
Francis Brero is the Co-founder and CPO of MadKudu, the leading marketing operations platform for B2B. As a college math major, he has always strived to leverage his passion for numbers to drive growth. For the past ten years, Francis has helped marketing teams increase sales by using customer data, and his years of experience led him to advise marketing strategies and tactics at Slack, Shopify, and IBM.