Overview
We can now track just about every customer action and connect our tools in ways we never thought were possible. With the rise of companies like Experian, Data.com, InfoUSA, Clearbit, TowerData, and FullContact, a marketer can select from hundreds of customer attributes with just an email address. If we can combine this with all our other customer data, you can do personalization at scale.
But, personalization is complex! It requires a lot of technical know-how and the room for error is scary. 
Dan McGaw, CEO of McGaw.io, will explain the first crucial step of implementing an effective personalization program and will walk you through the steps of properly auditing and creating a well-structured marketing technology stack taxonomy.
You'll Learn:
The dos and don'ts of creating a taxonomy

How to leverage a taxonomy in personalization to drive engagement

How to properly audit and build the right taxonomy for your stack
How to grow revenue with the right taxonomy stack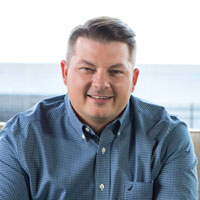 Presented and Hosted by Dan McGaw, CEO of UTM.io and McGaw.io
Dan McGaw is an award-winning entrepreneur and speaker. He is the founder and CEO of McGaw.io, a marketing technology and analytics agency, and the creator of UTM.io, a campaign management, and data governance tool. Named one of the godfathers of the marketing technology stack and one of the original growth hackers, Dan has decades of experience in digital marketing, technology, and analytics. (His team won't let him take this out even though he says it makes him sound old.)
Before founding McGaw.io, Dan succeeded Neil Patel as the head of marketing at Kissmetrics. He was the first employee at Code School, taking the company from $80k MRR to $400k MRR in revenue in just over a year and setting them up for success and their eventual acquisition by Pluralsight. As a volunteer for the SPCA and Orange County Animal Services, Dan used his marketing technology expertise to help 12,000 animals get adopted.