Overview
Being a marketer is a fun and rewarding job, but it can also stink when you have to prove your ROI. With so many channels and different tactics, there is not always a simple way to prove something drove revenue in the right direction. In this webinar with Dan McGaw, CEO of UTM.io, we will take a look at how this one trick has helped him prove ROI from every campaign he works on.
Key Takeaways
How to set yourself up for success in tracking ROI
What tools will enable you to track everything
What this one trick can do for you and how to implement it quickly
How to show ROI for the campaign you just ran, and back it up with data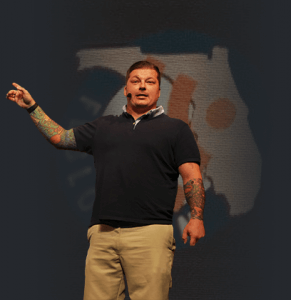 Present by Dan McGaw, CEO of UTM.io
Dan McGaw is an award-winning entrepreneur and speaker. He is also the Founder and CEO of UTM.io, a product which helps marketers keep their UTMs in sync across their data so they can trust their analytics data,. Coined as one of the original growth hackers, he has led the teams at Kissmetrics.com and CodeSchool.com. In 2015, Dan was selected to be a United States Ambassador of Entrepreneurship by the United State State Department, where he had the privilege to advise universities, governments and private corporations on how to build entrepreneur ecosystems.
Presented by: Vasil Azarov, CEO, Startup Socials and Growth Marketing Conference
I am a growth marketer turned into event producer and entrepreneur.
My goal is to connect and empower entrepreneurs and growth marketers globally through networking and educational events. I am passionate about people and helping them achieve their personal and business goals.