Learn how to create a marketing stack that's perfectly integrated with your website, product and other business tools and produce the documentation needed to scale with ease. 
Overview
A piece of marketing technology can offer many benefits, but the real value is uncovered when it's integrated with the other tools and processes you use to run your business. For the untrained, this can be a daunting task. Combining data, building pipelines and ensuring everything remains in sync requires a deep understanding of the workings and capabilities of many tools.
We will shed light on this process and help you untangle the wires of your marketing technology stack. When you know the shortcuts, longcuts and professional secrets, you'll be able to experience dramatic increases in productivity and insight. You will also learn how to create a stack taxonomy – ensuring that the knowledge acquisition scales alongside your business growth.
In this webinar, Dan McGaw will walk you through the steps you need to take in order to perfectly integrate and document your marketing stack.
You'll learn:
What the integration process for different tools looks like — And how you should set up integrations for faster data transfer and less redundancy
Why tag managers are a godsend for marketers — Your Google Analytics team will be jumping for joy at this one
Whether or not you should be using a customer data platform for integration — Not all businesses need this type of tool. But if you do, it can be a game-changer
How to build a taxonomy and schema sheet — Standardize your stack structure and names in an easily scalable, referenceable document
The proper way to name the actions your users take — So that things like "sales-qualified lead" mean the same to everyone in your company
How to store important demographic, technographic, and firmographic data — The right classifications make it much easier to search, sort, and segment
How to maintain data governance in your marketing stack — Make sure your tools generate untainted, reliable data at every step of the process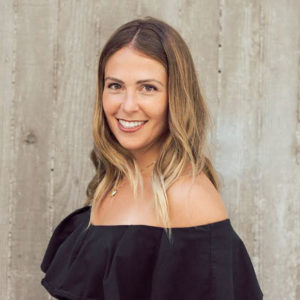 Hosted by: Hailey Friedman, Head of Marketing, Improvado.io
Hailey Friedman is the Head of Marketing at Improvado.io and CoFounder of GrowthMarketingPro.com. She is also the President of BAMF in San Francisco, one of the largest communities of marketers and founders with over 20,000 members.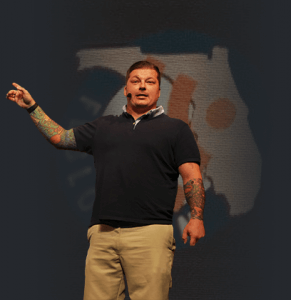 Presented by Dan McGaw, CEO of UTM.io and McGaw.io
Dan McGaw is an award-winning entrepreneur and speaker. He is also the Founder and CEO of UTM.io and McGaw.io, an analytics and growth consultancy that helps product and marketing teams get data-driven and optimize their businesses. Coined as one of the original growth hackers, he has led the teams at Kissmetrics.com and CodeSchool.com. In 2015, Dan was selected to be a United States Ambassador of Entrepreneurship by the United State State Department, where he had the privilege to advise universities, governments and private corporations on how to build entrepreneur ecosystems.