What you'll learn:
Five essential health-related habits you need now
How to handle the marketing crisis' at hand and better deal with it
Ways to prepare yourself for the unknown and what will happen next
Strategies to help you connect more with those around you — even if they are now remote
The one simple trick to keep yourself sane and your marketing moving during the crazy times
Overview
The world is moving a mile a minute.
One moment things look fine and dandy,  then you turned on the TV to find the world looks like a cut scene from Mad Max!
With thousands of marketers losing their jobs, and thousands more locked up at home away from people for the foreseeable future — the rattling sense of the lack of control in your life makes it easy to panic.
Now more than ever, we need sound mental health advice to stay sane and learn to adjust to this new reality.
Even our CEO, Dan McGaw, talks about how he would be doomed if it was not for his therapist (A.K.A his paid best friend) to everyone on the McGaw.io team. Mental health is something we should all be talking about, be taking seriously and be doubling down with the current state of affairs.
Join us as we have a live cast conversation where you can ask questions, and get advice from a licensed psychologist, Sunda Friedman TeBockhorst.
No, she's not going to solve all your life problems (which you need one-on-one therapy for), but she will give you tips and tricks to get through that next leadership meeting you have booked in your Google Calendar.
Presented by: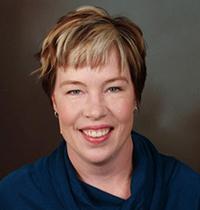 Featuring Sunda Friedman TeBockhorst, PhD, ABPP – Owner and CEO of Metis Center for Psychological Services
Sunda is the founder of Colorado's Metis Center for Psychological Services, a multi-disciplinary group practice with offices in Boulder, Lafayette, and Durango, Colorado. Sunda has a wealth of expertise in general counseling and specializes in trauma, organizational, and forensic psychology. The Metis Center is a pioneer in online telehealth for both clinical counseling and consulting.
Sunda received her doctorate in Counseling Psychology from the University of Northern Colorado, and her Master's Degree in Clinical Forensic Psychology from the University of Denver.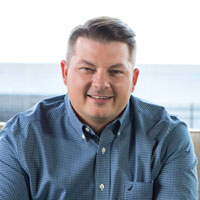 Hosted by Dan McGaw, CEO of UTM.io and McGaw.io
Dan McGaw is an award-winning entrepreneur and speaker. He is the founder and CEO of McGaw.io, a marketing technology and analytics agency, and the creator of UTM.io, a campaign management, and data governance tool. Named one of the godfathers of the marketing technology stack and one of the original growth hackers, Dan has decades of experience in digital marketing, technology, and analytics. (His team won't let him take this out even though he says it makes him sound old.)
Before founding McGaw.io, Dan succeeded Neil Patel as the head of marketing at Kissmetrics. He was the first employee at CodeSchool.com, taking the company from $80k MRR to $400k MRR in revenue in just over a year and setting them up for success and their eventual acquisition by Pluralsight. As a volunteer for the SPCA and Orange County Animal Services, Dan used his marketing technology expertise to help 12,000 animals get adopted.