Overview
A data pipeline is not just for piping data to a warehouse. It's now easier to get data from tool to tool, improving your customer identity attributes, tracking key stages of the customer journey, and retaining context from one tool to another. But that's just the start.
You'll Learn:
The elements of a data-driven marketing pipeline

How to set up your martech stack to work together as one unit to collect and send information down the data pipeline

How to use email personalization to increase customer satisfaction

Measure what elements of your campaign are producing the greatest ROI

How to integrate and automate your marketing efforts
How to track the stages of your sales back to the web funnel to optimize channels
Ways to connect offline and online customer interactions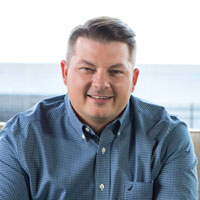 Presented and Hosted by Dan McGaw, CEO of UTM.io and McGaw.io
Dan McGaw is an award-winning entrepreneur and speaker. He is the founder and CEO of McGaw.io, a marketing technology and analytics agency, and the creator of UTM.io, a campaign management, and data governance tool. Named one of the godfathers of the marketing technology stack and one of the original growth hackers, Dan has decades of experience in digital marketing, technology, and analytics. (His team won't let him take this out even though he says it makes him sound old.)
Before founding McGaw.io, Dan succeeded Neil Patel as the head of marketing at Kissmetrics. He was the first employee at Code School, taking the company from $80k MRR to $400k MRR in revenue in just over a year and setting them up for success and their eventual acquisition by Pluralsight. As a volunteer for the SPCA and Orange County Animal Services, Dan used his marketing technology expertise to help 12,000 animals get adopted.