Overview
Do you struggle with measuring the effectiveness of your digital marketing while keeping your customers' data safe and secure? Are you concerned about the legal and financial consequences of non-compliance with privacy regulations such as GDPR, CCPA, and HIPAA?
In today's world, protecting customer data and complying with privacy regulations is critical. This webinar is designed to help data-driven marketers and business owners build a secure and compliant first-party marketing stack that delivers results.
In this webinar, you'll learn:
The importance of first-party data and how to collect it effectively

How a CDP can keep your user data secure and compliant

The tools to use to build out a first-party marketing stack

How to implement a CDP and ETLs into your existing data management systems

The benefits of reverse ETL and how it can help you make better data-driven decisions

Best practices for data privacy and compliance in the age of regulations
Don't miss out on this opportunity to learn from industry expert Andrew Seipp and take your marketing to the next level. Get this presentation on demand!
Presented by: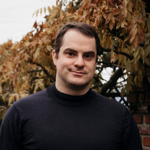 Presented and Hosted by Andrew Seipp, Director of Growth Marketing at McGaw.io
Andrew has more than seven years of experience driving success for clients. He creates and implements strategies that are fully automated and scalable using tools like Hubspot, Marketo, Autopilot, and other tools of the marketing trade. In his career thus far, Andrew has helped generate hundreds of millions of dollars in company value.