On-demand Training
What is a Marketing Technology Stack and how does it solve my marketing problems?
Learn how to select and integrate a hassle-free marketing tech stack that enables you to convert high paying customers, create personalized marketing and only send your sales team people who are ready to buy now.
This on-demand training is available for just $49.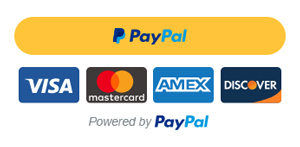 Here's What We'll Create Together
In this workshop, you'll work directly with McGaw.io Founder and CEO Dan McGaw to learn how to build a well-integrated marketing stack that helps you convert more customers without overloading your sales and marketing team.
How to think about your stack, and the types of tools it should contain — You might just be overlooking a platform that can grow your business

What problems the right stack can help you solve — Freeing up more time through automating your lead-gen and follow-up processes is just the beginning

How to create a scoring framework to help you choose the right technology —  Saving you from future crises if a part of your stack is no longer supported.
By the end of this course, you'll have the knowledge you need to explain the impact a MarTech stack can have, and be able to select tools that will scale for years alongside your business growth.
Some of the businesses who have previously attended our training workshops

This on-demand training is available for just $49.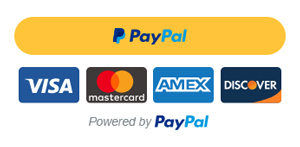 Workshop Description
In this workshop, you'll begin learning about how to build a proven marketing technology stack. You'll learn how to select and integrate the tools you need and apply them to begin converting more customers without increasing the workload of your sales and marketing team
Even if you're already using marketing technology, chances are you're not using it to its full potential. Learning how to leverage marketing technology will give any marketer an edge over the competition.
FAQs
How do I access the course?
This is an "On-demand" training that you can access at any time.
Once your payment is submitted you will be redirected to a page where you will be able to access the training. It is a go at your own pace workshop so you don't have to worry about missing anything
Who is the course for?
Any marketer interested in learning how to leverage martech to grow their business while they sleep.
Entrepreneurs and startup founders preparing for launch

Business owners and executives who want to cut through all the technical mumbo-jumbo

Freelancers and solos expand their offering with a lucrative service

Agencies looking to add martech to their menu of services
Why a Marketing Technology Stack and why NOW?
The short answer: Marketing Technology Stacks are the most scalable way to generate more predictable revenue and grow your business. And frankly, if you're not already leveraging marketing technology to sell your products or services, you're already behind
This on-demand training is available for just $49.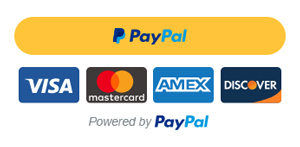 What Previous Attendees Have Said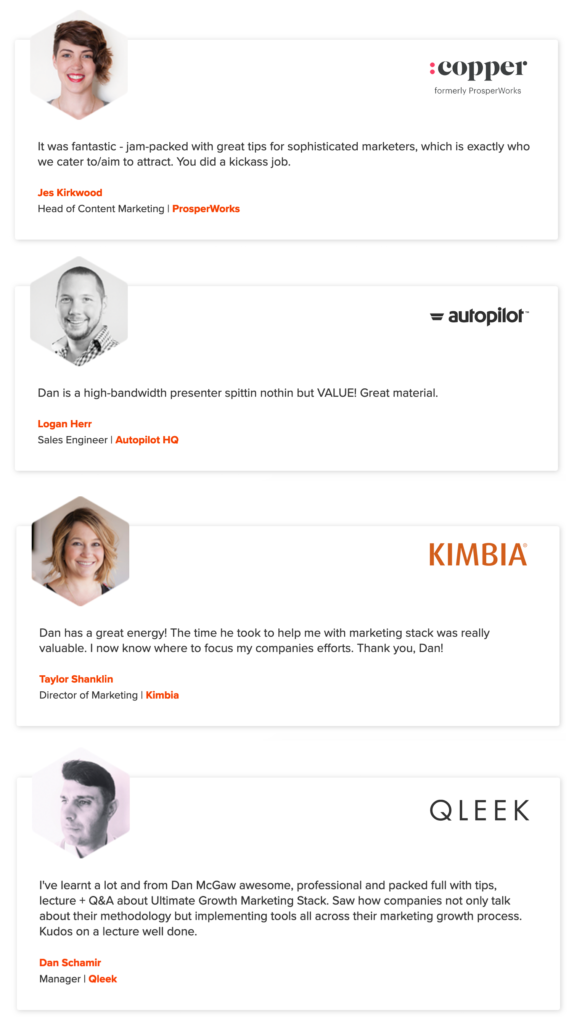 This on-demand training is available for just $49.