We all have a lot on our minds these days.
But for business leaders, you often carry the weight of the worries of many who rely on you. It's not an easy position to find yourselves in.
Now, more than ever, you're learning the importance that pairing knowledge with agile marketing as you set up your teams to navigate the murky waters of what lies ahead of all of us.
Daily learning and taking a regular pulse of marketing tactics — what's working and what's not — is proving vital for CEOs and their teams alike.
We know that's the case because of how we as a team has seen the impact our taking the time for daily education has helped keep our marketing (and money) engine running strong.
It's taken time, blood, sweat and tears but it has been worth every moment spent.
Once we realized just how vital doing this was for our company, we wanted to help others and put together a resource of webinars where other business leaders like you could come and take something beneficial away with you.
We've curated this list from ones we've held, watched and or plan to watch in the near future.
These aren't fluffy little pieces of nothingness.
These contain a lot of vital takeaways that are worth taking a listen. Here's our list, with more to be added as we find more gems along the way.
Webinars and Summits You and Your Team Should Watch
Storytelling in a Chaotic World: How Your Brand Story Can Set You Apart

Image source: Marketo
Things come and go but a good story lasts forever.
That's at the core of this webinar held by Marketo featuring the amazing and wonderful Ann Hadley.
During a time when every day feels like sand shifting under your feet, the tried and true power of storytelling is now an even more important part of marketing as brands need to stand out and cut through the noise.
Register Here to dive deeper into the art of storytelling.
Thrive, Don't Just Survive The Stackapocalypse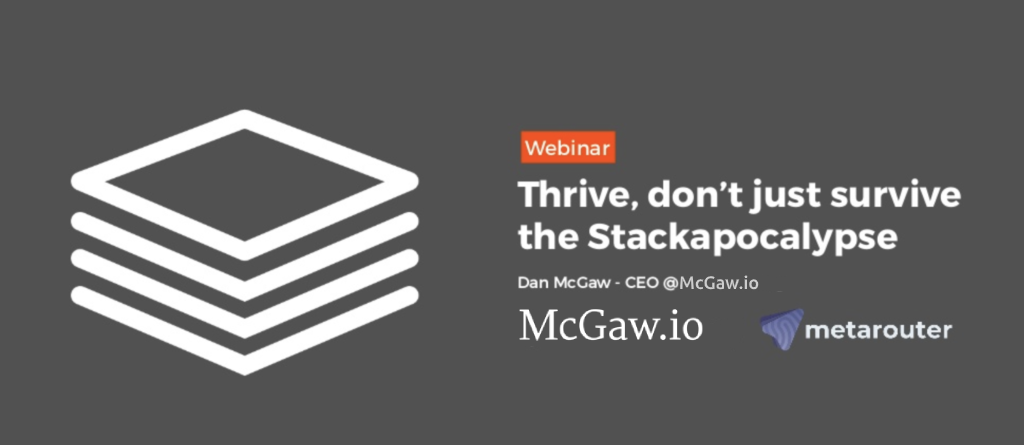 The strategies you build for your company are built off your custom marketing stack and its data to help you navigate your marketing choices. 
But what if we told you that an inevitable Stackapocalypse was about to pull the rug out from under you by breaking vital pieces at its core? And what if we told you that your current stack is probably costing way more than it should? 
Crazier things have happened so I'm sure you have an open mind. And no, we're not pulling your leg. The collapse of the current marketing stack is going to happen soon and you need to be prepared for what's coming. 
You can watch the replay of the webinar here as our CEO and our friends at Metarouter cover the topic in detail. 
SEO After COVID-19: How to Recover with FAQs, Schema, AMP & Voice Search
I know, I know. 
We're all over the dreaded "C-19" word, but this information about SEO and how your brand can continue to rank across search engines isn't something we can shove onto the backburner to deal with later. 
There are opportunities opening up every day for brands across different verticals, including those who have been most impacted by various state shutdowns. 
Google recently released an algorithm update called BERT and you can use it to your advantage to rank and make sales, even now.  
Register here to learn more about how to do that. 
Funding, Financial Relief & Stimulus: How Business Leaders Can Overcome Uncertainty Tuesday 

Money is what stands between us and all essentials in life aside from air. We all need and the government is making new ways for business owners to find financial relief with new funds. 
If you're a bit lost about how to get the most out of these for your company, you're not alone. We were so curious about all of this that we pulled together some of the best people we know and trust to answer all things funding and stimulus. 
This webinar is going to cover a lot of ground including why cutting costs when driven by fear is a no-no and what you should do instead. 
How Businesses Can Create Their Crisis Communication Plan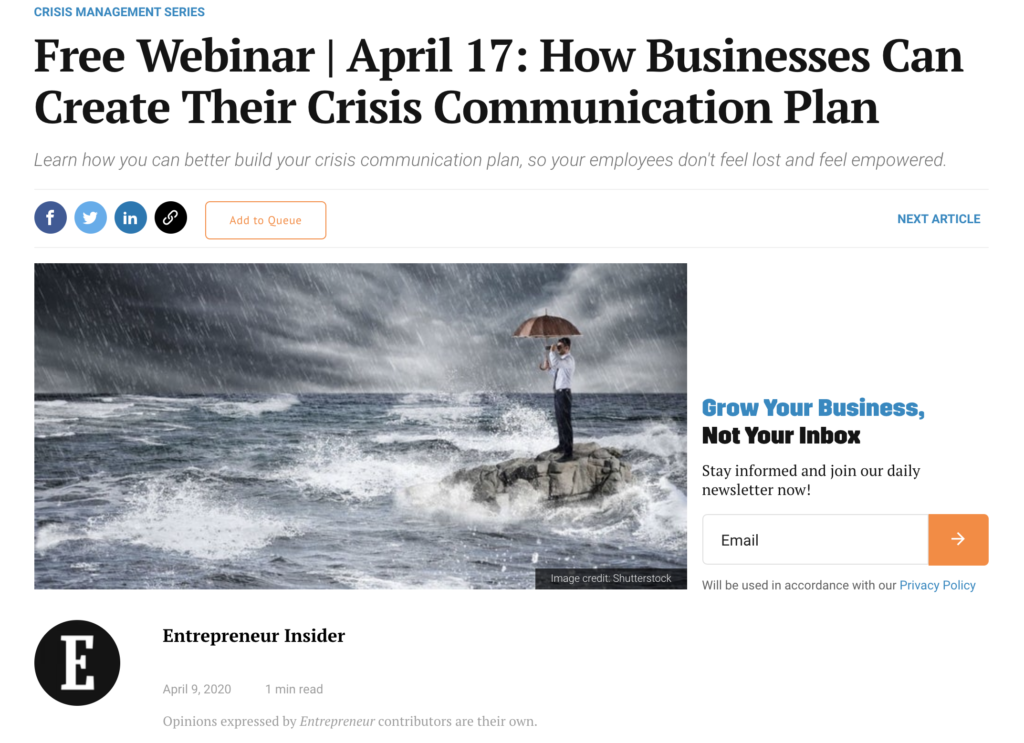 Communication has never been more important than it is right now. But communicating during a time of uncertainty is one thing. Doing it well enough so your employees feel grounded and empowered is something else entirely.
That would need a plan, and this webinar is designed to give you exactly what you need.
SaaS and Subscription Marketing During and After The Crisis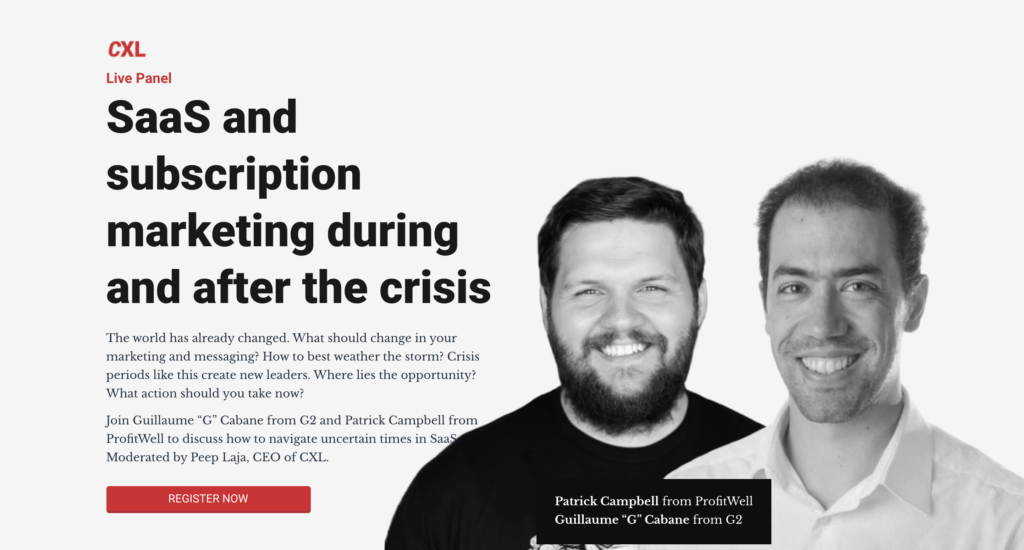 If you're in SaaS or subscription-based markets, then this live panel recording could prove very enlightening. 
This AMA roundtable-style webinar is a rare event where like-minded peers come together to hash out what business leaders are doing during this time.
They answer questions asked by others and dive deeper into what's working and what's not. 
Sales Leadership 2020: Delivering Extreme Value During Extreme Uncertainty
Uncertainty has a lasting ripple effect that can be hard to ride out for leaders and consumers alike. But those who offer extreme value to consumers are the ones who are plowing through things better than those who don't. 
What is "extreme value", though? Good question.
You should watch the webinar to get the answer. 
eLearning Marketing During and After The Crisis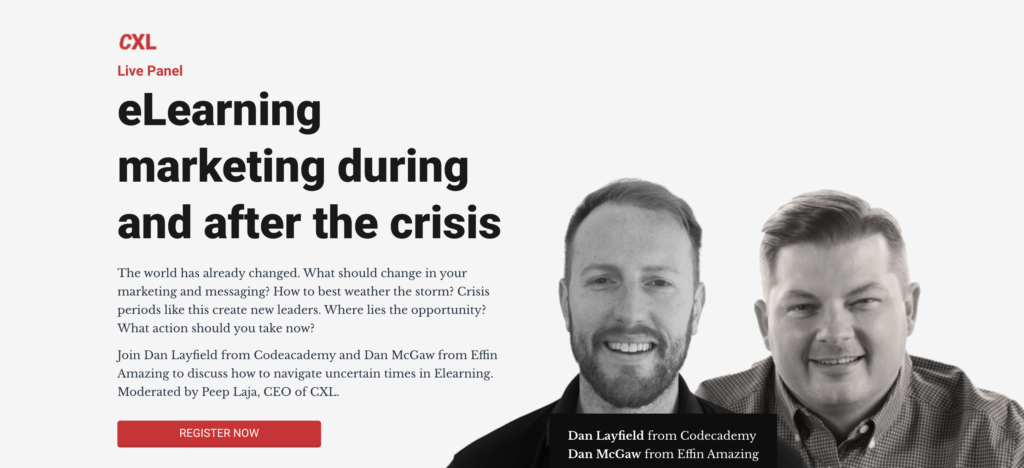 The eLearning market has taken a big uptick in the past couple of months. But that's not the case for everyone. 
What changes should you be making right now? What opportunities are happening right now that you need to capitalize on? This CXL panel featuring our CEO can help answer those questions and many more. 
Leading Through COVID-19: Brand Perception and Trust – Meet Higher Customer Expectations
Gartner is always a wealth of information, and they're doing a great job covering the topics that Founders and business leaders need to know about right now. 
This webinar covers the significance of trust and customers' perception of your brand through our current times. It also covers how you can meet the increasing demand and expectations consumers have for you. 
B2C Growth and Innovation Virtual Summit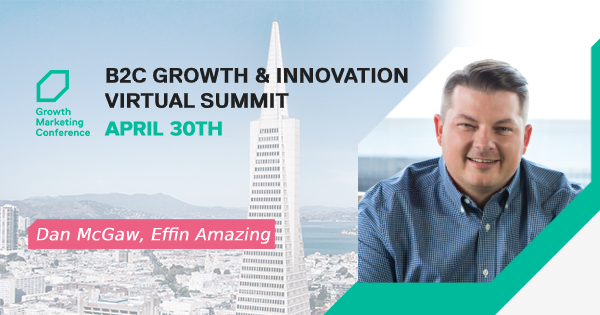 How much would you pay to learn 40+ actionable takeaways from more than 20 of the world's leading marketers in the B2C and D2C space? That's what's being offered at this virtual summit. 
In the past, people have shelled out a lot for this sort of thing, but you don't have to.
Thanks our CEO being a part of the summit, you can grab a free ticket through the link below that puts you front and center of some of the best minds and advice during this time. 
Grab your free ticket and attend the talks you're more interested in. 
More To Come
There are a lot of great webinars, summits and live panel discussions happening right now. This is a shortlist of some of the best ones coming up that are worth registering. 
Navigating these times isn't easy. But that doesn't mean it's impossible. Now is the time to double down on marketing education and then putting it into practice. 
As that's the case, you should check out our CEO's martech stack book which you can get completely free.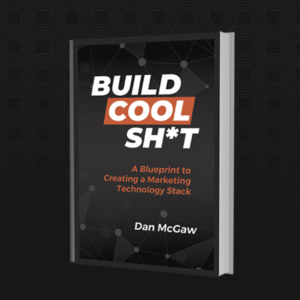 Do you have any you feel should be added to the list?
Let us know in the comments below and maybe we'll add.