Yes, I removed nearly 2,187 of my followers on Twitter. This may be a WTF moment, but for me it makes a ton of sense.
A long time ago, 5 or so years ago, I got started on Twitter. Just like everyone else I thought I needed to have a lot of followers. Back then, I was more of a junior or intermediate marketer who worked in the social media space. At the time, I owned a company called 'Tabbed.co' which created custom Facebook applications (fancy FB tabs). The business did pretty well, but my personal brand on Twitter was something I felt I needed to improve.
In the beginning, I started posting about marketing and such, but couldn't give it the attention it needed to build a following. You need to remember, there was no BufferApp or cool tool to post on Twitter. Well, Hootsuite was around, but I hate that tool.
Here is my first tweet:
@capedheroes You guys should sell #kapekoozies too!

— Dan McGaw.io (@Danielmcgaw) November 16, 2011
Instead of investing more time into tweeting great content I decided to take a shortcut, which I have regretted ever since. I turned to one of those sites that sell's Twitter followers (fiverr). At the time this seemed like a no-brainer, I needed followers so I could look more important. Or as I like to spin it, I had more industry authority.
Either way, my dumb ass bought 2000 followers.
Is a large following imperative though?
In some cases yes, but in many cases no. The point of having a large following is you can expand your reach. Of course, this means you will have a successful business. Wrong! Having a lot of followers is nearly pointless if they are not engaged in your content.
When you put the numbers to play, having a lot of followers who are merely playing the #followback game, or are fake followers is only adding to the noise. For you to get ROI from social media, you need to build relationships. These relationships cannot be purchased, and sure as hell don't come from #teamfollowback.
Now I am not saying you shouldn't follow people back. If someone follows you and you care about what they tweet, then follow them back.
While you are at it, you can follow me Follow @Danielmcgaw.
At a certain point though, you follow too many people and your feed becomes a mess. Which makes it hard to find good content worth sharing, which gives you real organic growth. The larger your following is, the better you look, but it does not give you real return. It will simply make you feel good inside.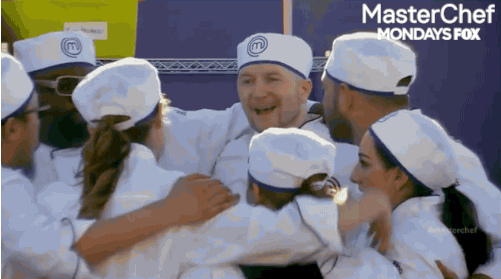 Let the mass unfollow begin! Every day I get an email from Unfollowers.com telling me how many followers I have lost. It also tells me how many I have gained, which is helpful if someone cool follows me or unfollows me.
Not too long ago I started asking folks why they unfollowed me. I wanted to get data to see what was going on.
@Danielmcgaw sorry dude, felt like I was reading my RSS reader and not dan — Casey Jenks (@yeabuddy) March 17, 2014
I learned a lot, simply put I was sharing a lot of junk that didn't matter to people. Some of these folks did not matter to me either. I wanted marketing and startup followers, so my tweets attracted those folks but deterred some others.
About 30 days ago I got one of the emails that said I had 457 people unfollow me.

I nearly shit myself and had a small panic attack. Then it dawned on me; this large unfollowing was simply twitter deleting a bunch of bots or fake accounts. I am assuming this was a group of the followers I purchased five years ago.
When I purchased them it was in 500 follower chunks, so losing 457 meant I lost one of the 500 follower purchases.
When this happened, it got me thinking though.
Why the hell do I need these fake followers?
And if I was going get rid of them, how could I?
Twitter for sure does not make it easy to get rid of followers; it just isn't how their system is setup.
Now that I was down nearly 500 followers, I had about 3200 total followers. But that wasn't enough for me, I needed to expel all of these bad apples (followers) and get back to creating value for my followers.
I made a plan to get rid of all of the fake followers and as many bots as I possibly could.
How to delete 2,187 followers:
First I started out be creating some criteria of who I should delete. The first batch to go were the accounts that had not tweeted in years.
Manageflitter made this whole process a lot easier for me. I have to say, if it were not for Manageflitter I would have never managed to unfollow all these people.
Manageflitter made it easy; it let me sort my followers by activity and also bulk select users.
It still took a while to select all 2,187 people, but only like 5 minutes. One thing to keep in mind is you are blocking these people on twitter, not forcing them to unfollow. Twitter doesn't have that function ☹
Now that I have selected all the folks I want to delete/block, I have to go process them. Due to growth hackers and Twitter automation, Twitter has removed the functionality to mass block a group of people. You have to press the button manually for each person to want to block, this took the most time and effort.
This clicking process can be purchased for $10 from Manageflitter, but I decided just to do it myself.
Here is how it went:
Deleting all of these followers has been a pretty exciting experience. It took me about 20 minutes to accomplish everything, but I feel way better. Even the email I got the next day made me feel good about what I had done.
Since doing this I have not seen any loss in engagement, nor has my world come crashing in. What it has done is made my twitter followers more authentic, and being authentic is part of my personal brand.
If you were to use Followerwonk to review my followers, you would see I have an engaged following.
https://followerwonk.com/T3VL
Now that I have done the unthinkable, how do you feel about all of your followers?
Leave your thoughts in the comments section below.